In 'Fukrey 3,' an eagerly awaited sequel, the Fukra group is back to amuse the audience with their amusing antics. The gang comes back for more escapades and hilarity, playing up to its reputation as a delightful comedy, building on the humour and charm that made 'Fukrey' and 'Fukrey Returns' such beloved pictures.
Fukrey 3' picks off where the second installment left off in the story while keeping a narrative that frequently seems to be running in circles. The protagonist of the movie, Choocha from Jamnapaar, serves as the film's heart and soul while the plot whisks viewers away to places like coal mines in Africa and an amusement park in Delhi. Hunny (Pulkit Samrat), Chucha (Varun Sharma), Pandit ji (Pankaj Tripathi), and Lali (Manjot Singh) are the film's main characters. This time, they take the 'Deja-Chu' moment-inspired decision to enter politics and run for office against Bholi Punjaban (Richa Chaddha) with the aim of advancing society as a whole. And Bholi is put up against Choocha.
The Water Mafia villain Dhingra is a new enemy in "Fukrey 3," and he sponsors Bholi Punjaban for the elections in return for her assistance in his criminal activities, which largely involve water theft and smuggling. Bholi requests that Pandit Ji and the Fukra gang develop a plan in order to gain support for her campaign. But Hunny comes up with a smart scheme. Bholi Punjaban sends the Fukra gang to South Africa under the guise of diamond hunting to stop Choocha from campaigning as his popularity starts to rise.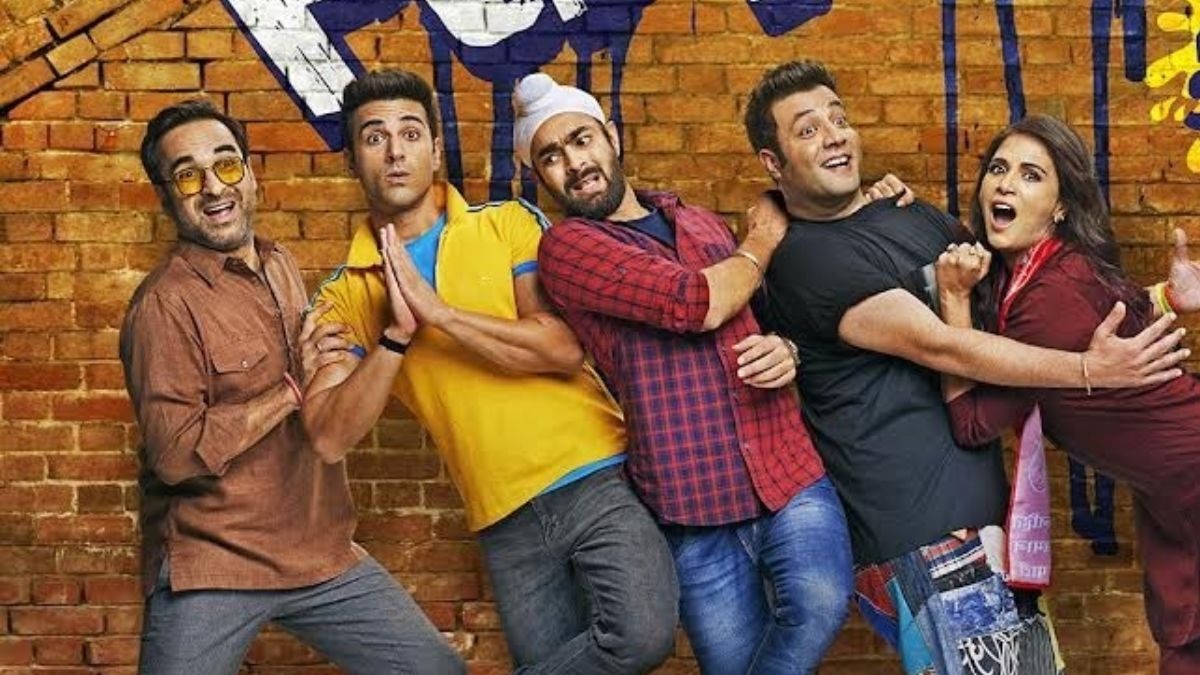 Well, a startling discovery in South Africa gave the Fukras a boost in fortune at first, but it has important unintended repercussions that add suspense to the plot. It's entertaining to see where Choocha's 'Deja Chu' vision ultimately takes the Fukrey bunch.
Once again, director Mrighdeep Singh Lamba dazzles with his storytelling, packing punches and cracking one-liners. He is also able to deliver a social message while making comical art. The authors of the text and dialogue, Vipul Vig and Mrighdeep, are to be commended for their excellent effort. This talented team has created a formula for a successful blockbuster film. The background music by Abhishek Nailwal complements the funny passages and adds another level of enjoyment.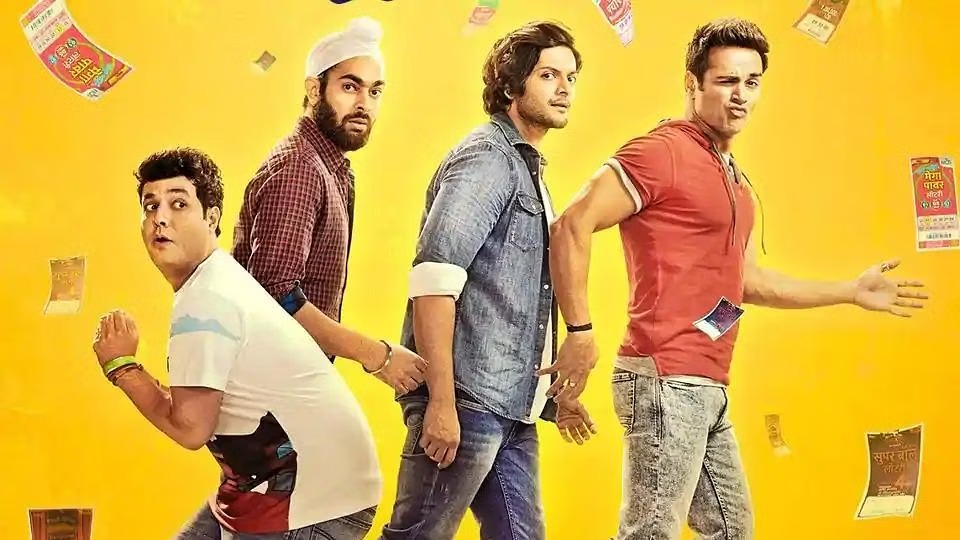 A possible smash blockbuster, the movie revives the cherished bromance between Hunny and Choocha and examines Bholi's love-hate relationship with the Fukra group. It's important to note that Pulkit Samrat had the opportunity to flaunt his hot six-pack abs. Pankaj Tripathi and Varun Sharma stole the evening with their flawless comic timing. Richa Chaddha portrays Bholi with ruthlessness and a fierce attitude, and Pulkit and Manjot Singh reprise their roles in excellent ways.
Additionally, the character that we have all been waiting for or desperately wanting to see in the movie makes a cameo appearance, playing a crucial part in defining "Fukrey 3's" essence and preparing us for "Fukrey 4."
There are a few glaring flaws in "Fukrey 3," including a lacklustre musical score. At 2 hours and 30 minutes, the movie's running time is a little long for a comedy. Additionally, some narrative components, like the second-half song by Manu Rishi Chadha and the forced insertion of a South African girl named Mumbasa falling in love with Choocha, may have been cut.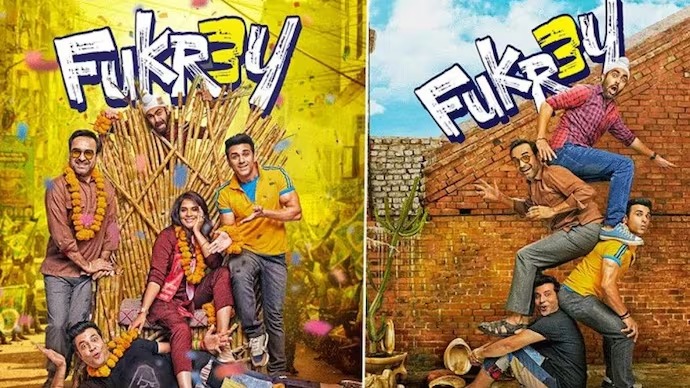 Despite these flaws, the delightful movie manages to amuse and hold the audience's attention with its humorous and interesting plot.
Overall, 'Fukrey 3' is regarded as one of the best comedies of 2023, providing plenty of giggles, wit, and a crucial social message, making it a must-watch movie.