Raghav Chadha, an AAP parliamentarian under suspension, and actress Parineeti Chopra are set to wed in Udaipur. A photo of the couple attending an ardaas ceremony and kirtan in a Gurdwara has gained widespread attention.
On September 23 and 24, the couple will fly to Udaipur for their wedding at a five-star hotel. The path was also performed yesterday at Chadha's home on Pandara Road. Photographers had to stay on the other side of the bustling road as Punjab Police officers kept a close check on the neatly landscaped entry to his MP's home.
Parineeti Chopra and Raghav Chadha's wedding card had previously become popular on social media. The card is white and has September 24 written as the wedding date. "Divine Promises: A pearl-white Indian wedding... Palace Leela Jaimala: 4:00 pm. Date: 4:00 p.m. "Vidai: 6:30 p.m.," the card stated.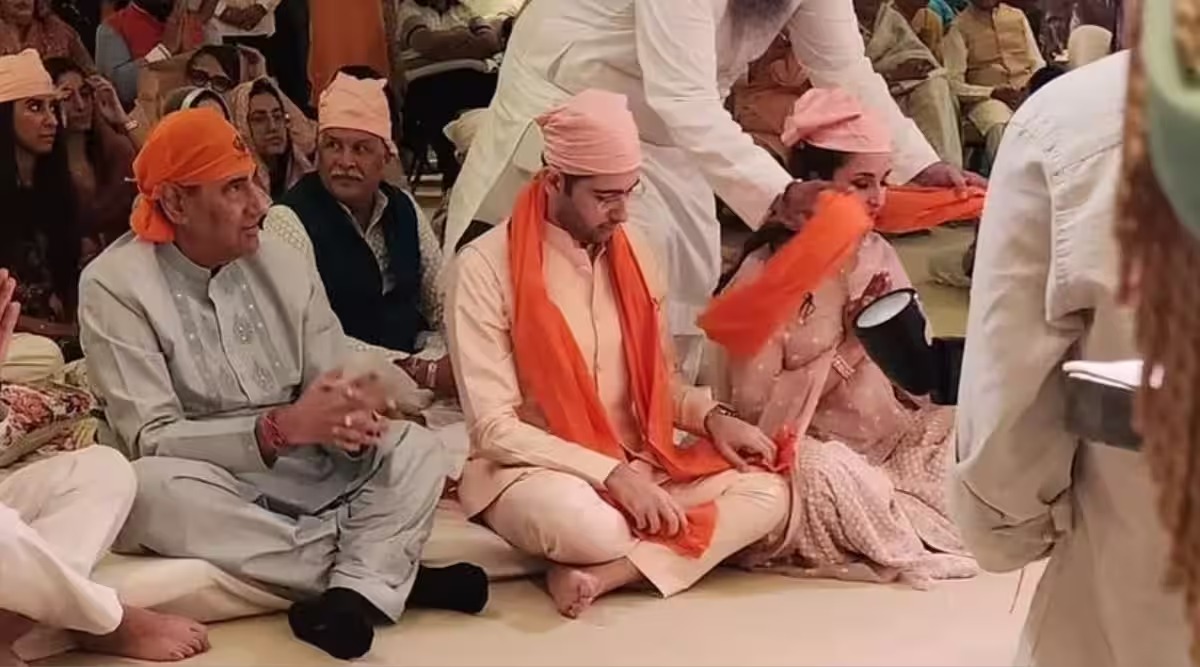 The card features lovely sketches of the Udaipur countryside. The wedding celebrations will begin on September 23 at Maharaja Suite with Parineeti's Choora ceremony at 10 a.m. On September 23 from 10 a.m. to 1 p.m., there will be a "Fresco Afternoon" on the terrace next to the ballroom.
The 'Sehrabandi' of Raghav will take place at 1 p.m. on September 24 at Taj Lake Palace. At 2:00 p.m., "Baraat"—the Royal Procession—will depart from Taj Lake Palace.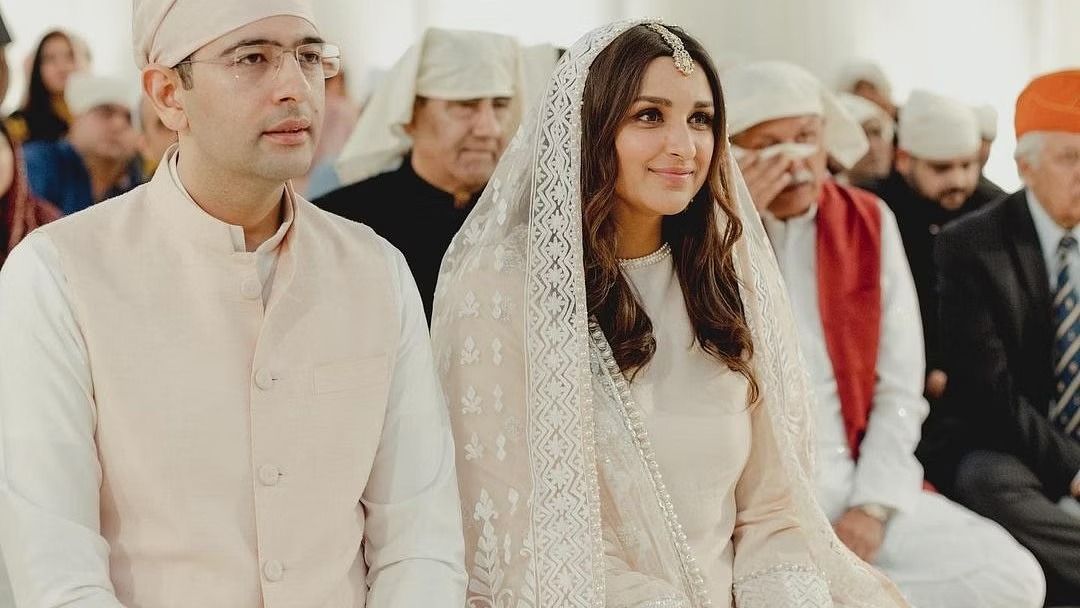 At 8.30 p.m., the reception gala with the theme "A Night of Amore" will take place in the courtyard of the Leela Palace.
Numerous prominent figures from Bollywood and politics will visit Udaipur during this time.
Leaders from Delhi and other states are anticipated to attend, along with several Bollywood personalities, including Priyanka Chopra and her husband Nick Jonas.