Salman Khan and Shahrukh Khan have teamed up to create the ultimate hit that tu
s out to be Pathan, and it looks like the time has come for them to reunite. With the duo reunited, we have now a whole spy universe everyone's talking about, but it looks like the time has come for that crossover again.
Expect the unexpected when Pathaan and Tiger meet in YRF Spy Universe's next installment of Tiger 3! Viewers have seen and loved Shah Rukh Khan and Salman together in Pathaan and will be thrilled to know what Aditya Chopra and director Manish Sharma have in mind for Pathaan and Tiger reuniting in Tiger 3! He is shooting for 7 days for Tiger 3 in late April in Mumbai and it will be an adrenaline rush for the actor," a trade source said.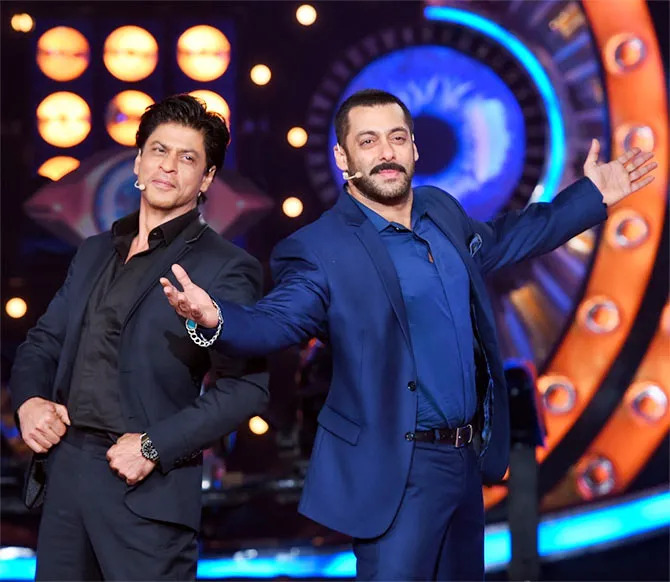 "The fact that 7 days are allotted to shoot this sequence means that comprehensive plans are put in place to make it a visual treat for the viewers! Expectations are high after what people have seen in Pathan, and the developers are well aware of that. So it must be taken for granted that YRF and Maneesh Sharma will leave no stone untu
ed to make this scene in between. Pathaan and Tiger is an unforgettable sequence in Hindi cinema!" adds the source.
Also Read - Salman Khan Wraps Up Shoot For 'Kisi Ka Bhai Kisi Ki Jaan': Report