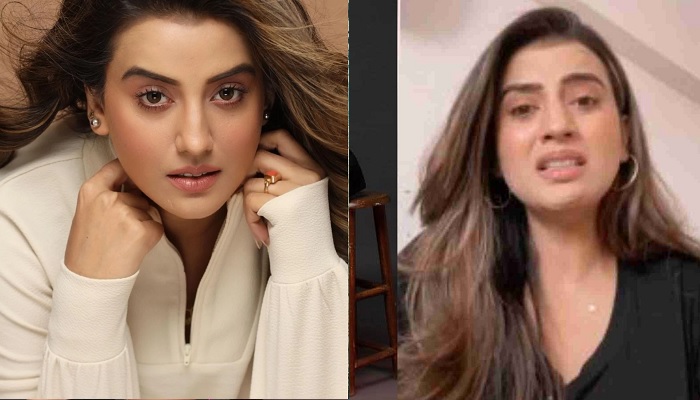 Some YouTube channels have posted a fake poster of famous Bhojpuri film actress Akshara Singh and captioned the old crying viral video as MMS. The video is being made very viral to defame the actress. Along with this, some news portals are also making news on the same basis that Akshara Singh's MMS has been leaked, which is completely wrong. Akshara Singh's personal spokesperson Ranjan Sinha says that this has been done as part of a conspiracy to defame Akshara Singh because of her ever-increasing popularity.
Akshara's fake video
Ranjan Sinha issued a press release regarding this and said that Akshara has achieved as much success as recently with her hard work and dedication. He said, 'This is the reason why an attempt has been made to defame him as part of a conspiracy. There is no MMS of Akshara Singh on social media. Ranjan Sinha also denied Akshara Singh's video in which she is seen crying.
Conspiracy to defame actress
Ranjan Sinha told that the viral video of Akshara Singh crying on social media is quite old, which is being viral by linking it to fake MMS. Such a conspiracy is being hatched to defame Akshara Singh. He said that there has been a trend in the film industry to destroy anyone by defaming him, whose victim this time Akshara Singh has been made. He said that Akshara Singh does not need any identity today. He has proved his mettle on the strength of talent.
Media request
He said that people are crazy about his acting as well as his voice. On one hand, Akshara is busy with her work. Ranjan Sinha has requested the journalists not to give air to such fake news and videos without doing any investigation.
Also Read: Pawan Singh- Kajal Raghavani's 'Dharma' Will Be Released On Durga Puja, South Superstar Sayaji Shinde Will Be Seen In The Film