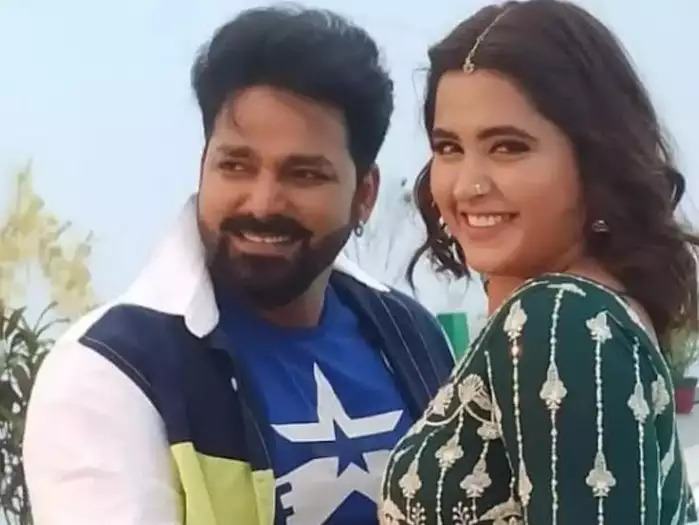 Bhojpuri superstar Pawan Singh's films earn bumpers. Fans eagerly wait for the actor's films. Some time ago, when the trailer of Pawan's film 'Dharma' came, it became increasingly viral on the entire social media. Now the release date of this film has been announced. The film will be released nationwide this year on Durga Puja. Produced under the banner of DRJ Records, Kajal Raghavani will be seen in the lead role in this film along with Pawan Singh.
How is the role of pawan singh-
Talking about the characters of the film, 2 different shades of Pawan Singh's character have been shown in it. On one hand he is playing the role of a boy madly in love, while on the other he is seen wearing ocher clothes and protecting the religion. There is a villain in the film, whose character is played by Sayaji Shinde. Kajal Raghavani is in the role of Villain's daughter. Villan belongs to the Muslim community.
South star Sayaji Shinde is in the film
Raj Jaiswal, director of DRJ Music, is also the producer of this film. Arvind Choubey is the director of this film. Dharma is a Pan India film. Apart from Pawan and Kajal, the film also stars Brajesh Tripathi, Prakash Jais, Sanjay Verma and the famous villain of South Cinema Sayaji Shinde in the lead roles. The film has a special item song by Chandni Singh and Srishti Pathak. The story of Dharma is by Siddharth Shankar Srivastava, while the music is handled by Chhote Baba, Madhukar Anand, Chhotu Rawat.
Durga puja is lucky for bhojpuri movies-
The makers say that 'Dharma' is a neat film that can be watched with the whole family. Talking about the story of the film, the director said that 'Dharma' is a story between two communities, which is very beautiful. Film distributor Chandra Mohan Verma says that the festival of Durga Puja is always good for Bhojpuri cinema. The business of cinema gets very busy this week, so we decided to release the film on Durga Puja.
Also Read: The Shooting Of Bhojpuri Film 'Bharat Mata Ki Jai' Will Be Held In Gorakhpur, The Parliamentary Constituency Of Ravi Kishan.