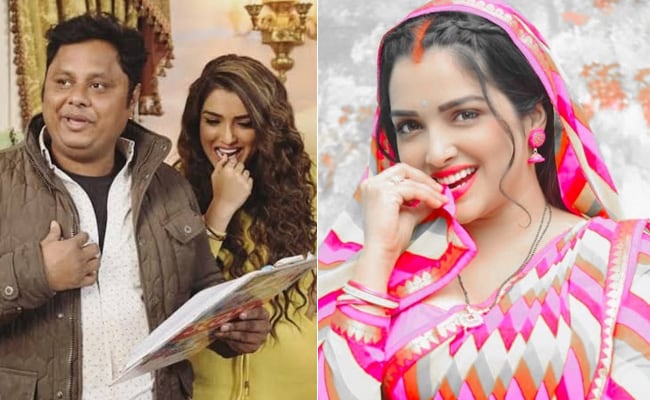 Bhojpuri cinema's popular director Ishtiaq Sheikh Bunty has joined the Bhojpuri world's music company Worldwide Records. Now Ishtiaq Sheikh will direct the upcoming film of Bunty Worldwide Records. The film will be produced under the banner of Worldwide Records. Its producer is Ratnakar Kumar. His favorite actress Amrapali Dubey will be seen in the same film. Ratnakar Kumar himself has shared this information with the fans from his social media account. He shared the post and wrote in the caption, Director Ishtiaq Sheikh Bunty has been signed for our new film, whose actress is Amrapali Dubey and others.
This post has created a wave of happiness among the fans of Ratnakar Kumar, Ishtiaq Sheikh Bunty and Amrapali Dubey, because all the films made by the producer so far are of family and good content, which is always pleasing to the mind of Bhojpuri audience, He is a very good friend of Bunty and Ishtiaq.
Both like to do films of family environment, as a result of which now this trio is ready to create panic in Bhojpuri cinema world. All the films of the producer are mega budget. In which the location from country to abroad is seen.
Also Read: Akshara Singh: By Calling Fake Poster MMS, You Are Defaming... Akshara Singh Told The Conspiracy To Fake Video