The long going battle between Johnny Depp and Amber Heard's is getting worse every passing day. As per the reports Johnny is on the edge of losing a huge sum from his fortune.
Both of them have signed a non-disclosure agreement which limits them from releasing any public statement in the context of their marriage. But still, both of them have despoiled the same.

As a result, Johnny is facing some serious consequences. As per the reports, top management of Warner Bros. is planning to cut off all ties with Johnny due to the ongoing allegations against him.
Though Johnny was likely to play the character of Grindelwald in the film with the ongoing allegations, there are speculations that the actor might lose the role and the series both. But these are just rumours.
There has not been any official confirmation for the same.
A background Report-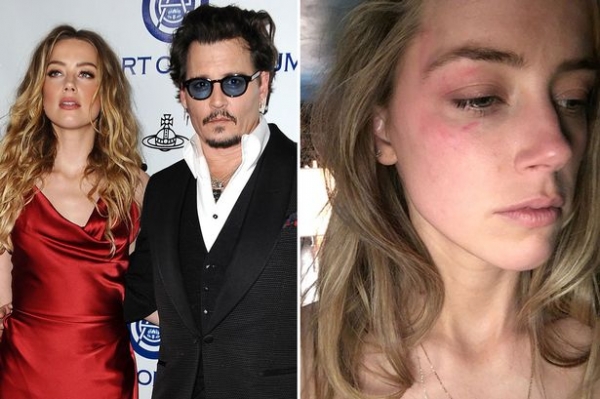 Johnny Depp was last seen in his surprise appearance in the film Fantastic Beasts and Where to Find Them. The casting of the three-time Oscar nominee saw varied reactions from the audience. The reason being, that a few months ahead of the film's premiere, Johnny was accused by his wife, Amber Heard, for physical and emotional abuse. Depp has always denied the accusations. After the announcement of the film's sequel- Fantastic Beasts: The Crimes of Grindelwald, by the production, the management had to issue statements to the media to clarify the misconceptions around the film. Depp's character was highlighted right in the title and so studio Warner Bros., Screenwriter J.K. Rowling, and Director David Yates had to come up with a clarification. On this Rowling wrote a few months ago, "Based on our understanding of the conditions, the filmmakers and I are not only happy sticking with our original casting, but genuinely pleased to have Johnny playing a key character in the movies."
However, Depp has not given any statement on the role up till now. In the past, many individuals of the film fraternity have spoken highly of Depp's work.
Few remarkable statements about his work were given by Yates in an interview which said- "It was right in the middle of, you know … I only observed him just being totally sweet and professional." Depp also added his improvisational touches to Grindelwald's exclusive look during filming. "An example being when Johnny conducts a barrage of spells in one of the film's climactic scenes like a conductor guiding an orchestra, except instead of creating the music he's effectively creating fiery mayhem and death."
With the development in the events it is likely for Johnny to miss his role in the upcoming movie, but we still have to know what fate the stars have for him.