Wait for what? No music, no dance, is it a Bollywood movie? These questions were definitely on your mind when you read the title of this article. Yes, it is true that 'songs' play a big role in Bollywood movies but there are films which go against this idea.
In this article, you will come across ten movies that had no songs.
Water (2005)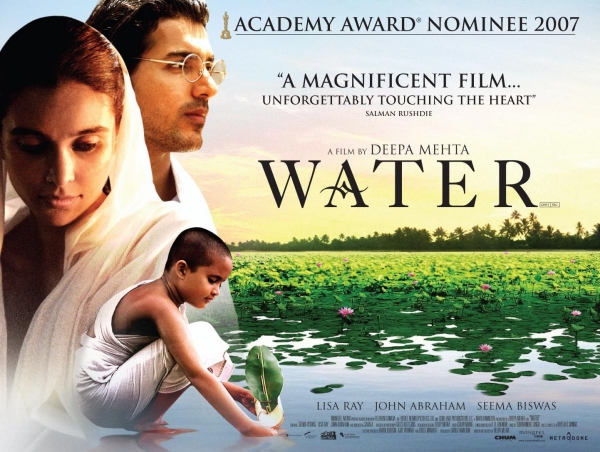 Set in the year 1938, this movie helps the viewers to get a closer look at the lives of widows at that time. The widows were treated with disgrace and disrespect. They were mostly held responsible for the death of their husbands. This movie takes us into the interior of a widow 'ashram'. We meet three widows of three different generations and how their life gets butchered under the so-called 'rules' and 'morality' of the society. Starring prominent actors like Seema Biswas, Lisa Ray, John Abraham, and this movie is a 'must watch' Bollywood movie.
The lunchbox (2013)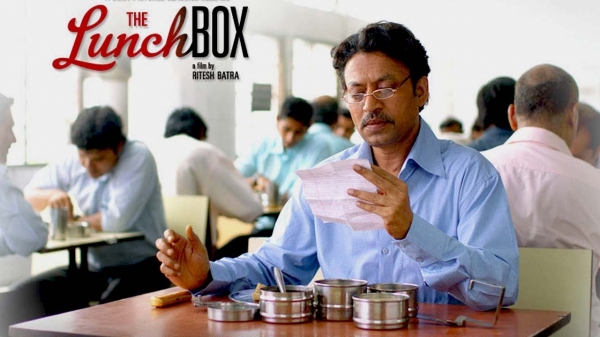 In Mumbai, India, delivering lunchboxes from the kitchen to office tables is a big trade. What happens if a lunchbox gets delivered to the wrong person? This is what this movie deals with. On one side you have Ila, the housewife who is struggling with a kid, her sick and old parents and her cheating husband; on the other hand, you have Saajan who is a lonely widower about to retire. They meet, but not face to face, through letters. A bond kindled between the two. They both imagine each other in their way, and the friendship grows. Starring Irfan Khan and Nimrat Kaur, should watch this.
Black (2005)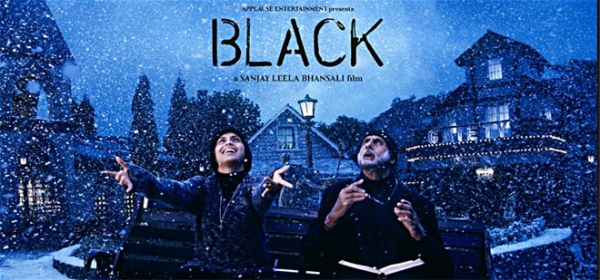 Black, a film by Sanjay Leela Bhansali, narrates to us a story about beautiful relationship of a deaf and blind girl and teacher who develops Alzheimer's disease later on. The movie has a promotional track but none in the narrative. The role of student and teacher has been played by Rani Mukherjee and Amitabh Bachchan, two of Bollywood greatest actors.
A Wednesday! (2008)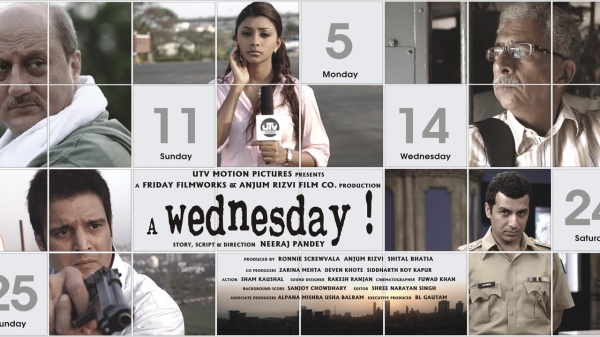 If you like thrillers, A Wednesday! is a must watch for you. This movie illustrates the happenings of a particular Wednesday and how it changed the life of a police commissioner. The police get a phone call from an anonymous person who claims to have planted bombs all over the city, demanding the release of four terrorists. What happens next? Find out for yourself.
Kalyug (1981)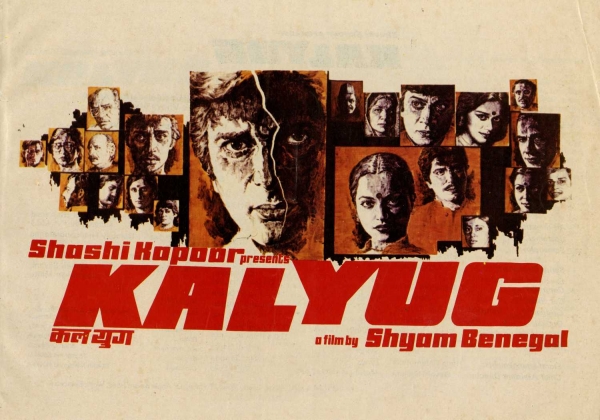 This movie is the modern day version of The Mahabharata. This film by Shyam Benegal stars Shashi Kapoor, Rekha and other famous actors in major roles. It won many awards under various categories that year.
Bhoot (2003)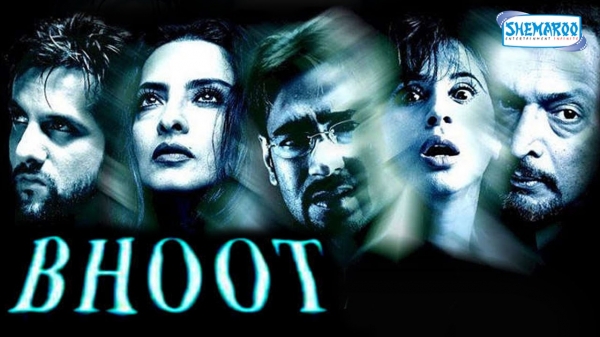 This one had a promotional song but none in the narrative of the movie. Directed by Ram Gopal Verma, this is a horror movie. It earned around seven crores in box office collections.
Jane Bhi do yaaron (1983)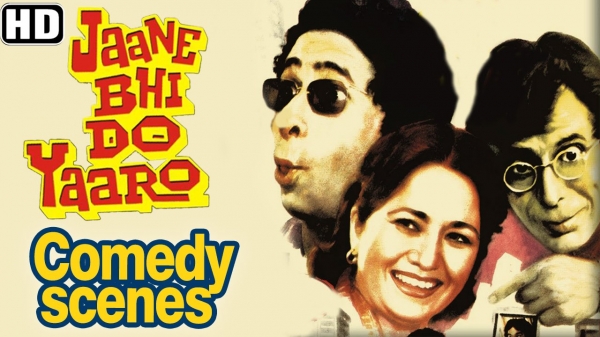 Directed by Kundan Shah, Jane Bhi do yaaron is a black comedy that stars popular actors like Naseeruddin Shah, Satish Kaushik and more. A satirical take on Indian politics, media, and bureaucrats, this movie has become a cult classic.
Darna mana hain (2003)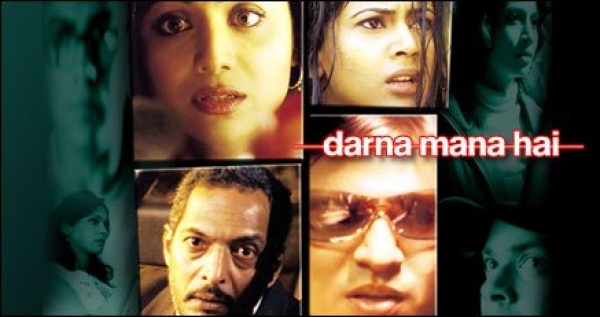 An anthological thriller horror movie, darna mana hain by Prawaal Raman starred popular actors like Shilpa Shetty, Vivek Oberoi, Saif Ali Khan and others.
Kaun (199)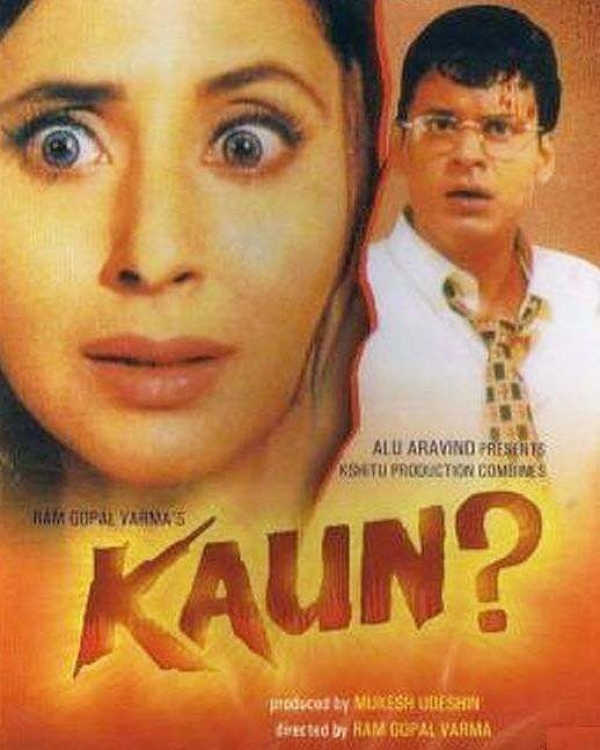 A psychological horror movie, this was written by Anurag Kashyap and directed by Ram Gopal Verma. It starred Urmila Matondkar and others.

Iitefaq (1969)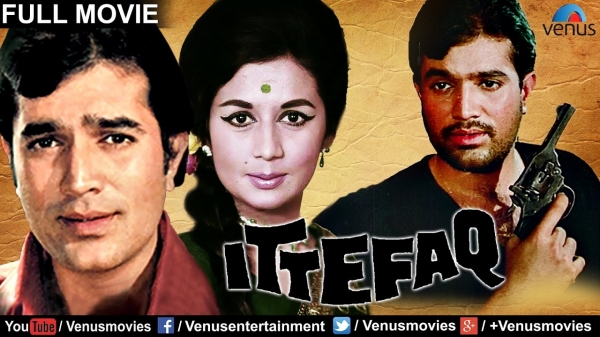 Yash Chopra directed this movie. It starred Rajesh Khanna and Nanda in lead roles. It is a thriller movie.
Conclusion
These movies fared well in the box office and hearts of the audience. If you love watching movies, you should watch these.