The undeniable influence of Bollywood on Indian fashion trends has been a longstanding and harmonious relationship. These two worlds have been intricately connected, with the world of fashion often taking its cues directly from the silver screen. The process is rather simple: a blockbuster film hits the theaters, a performer ignites excitement with their attire, fashion designers eagerly replicate the style, and local manufacturers swiftly begin mass-producing these ensembles. Consequently, we witness these trends being embraced by millions across the nation, worn by the general public.
The nostalgia associated with these iconic patterns transcends generations. Many of us vividly recall our mothers donning vintage clothing from the 1970s and 1980s, a testament to the enduring allure of Retro Look Bollywood 80's fashion. These styles not only continue to inspire but also serve as a rich cultural legacy that connects the past with the present, creating a timeless tapestry of Indian fashion and cinematic history.
The Bollywood film business has been in operation for more than 100 years, producing several legendary films as well as numerous design statements. When colour films first came out, a wide range of fashion trends, designs, and colours were being manufactured in abundance. The iconic polka dot Dimple Kapadia outfit, hippie-inspired bell-bottoms worn by Zeenat Aman, platform shoes, wacky sunglasses, crop tops, and cropped blouses from the smash hit Bobby. As a result, we can observe how those era's fashions are timeless and how they continue to impact future generations' sense of style.
1. Paper Bag Pants
The high-waist, paper-bag trouser, a timeless fashion statement from the 1980s, is experiencing a resurgence in popularity today. This classic style, which first graced the big screen during the black and white era, is now reclaiming its place on the runways and in everyday wardrobes. These pleated trousers are not only known for their comfort but also for their versatility, effortlessly transitioning from casual to formal wear.
In one of her Rajnikanth-starrer films, Rati Agnihotri flawlessly showcased this iconic retro look from the 80's. She exudes style in braces and a striped tee, proving that some fashion trends are truly ageless. Moreover, we're confident that even if this image were edited and transformed into color, her elegance would remain unparalleled. It's a testament to the enduring charm of the Retro Look Bollywood 80's that continues to inspire fashion enthusiasts today.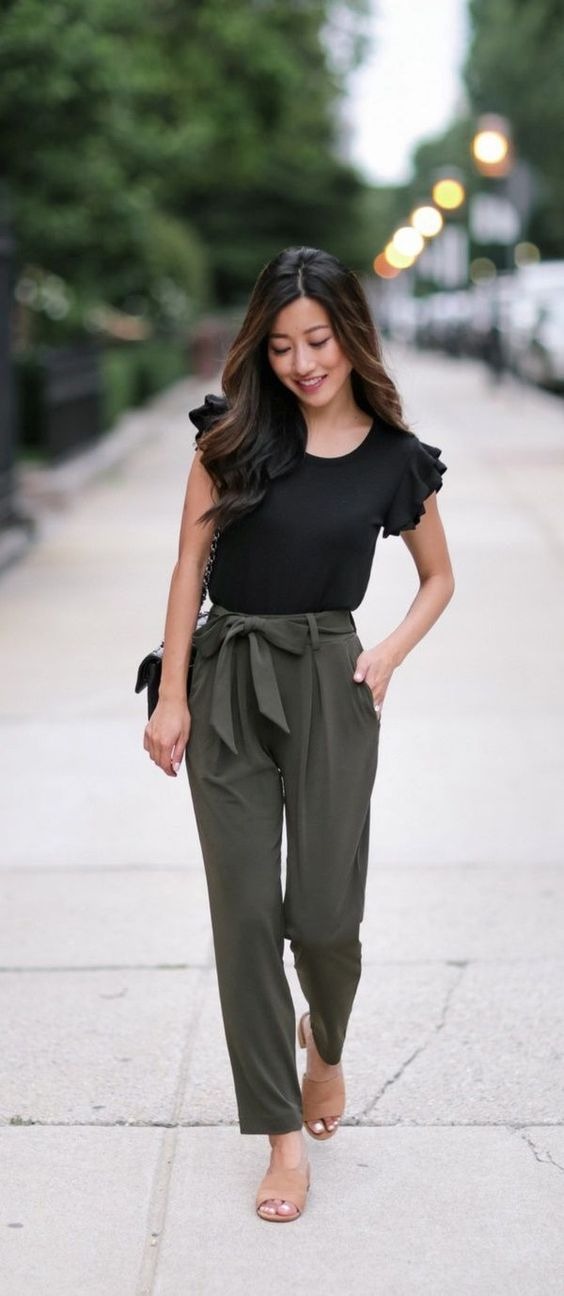 2. Ruffed Sleeves
The 1980s were a time when ruffles reigned supreme in the fashion world, and now Vogue is shining the spotlight on this retro fashion combo once again. In a classic movie still featuring the legendary Jeetendra, the Dreamgirl herself, Hema Malini, effortlessly dons a ruffled-sleeve top paired with a beautifully patterned fitted dress. This timeless style exudes sumptuous elegance, especially when accessorized with a pearl choker and bracelet.
Moreover, the floral pattern adorning her dress has transcended eras to become a common print found on a wide range of clothing today. It's a testament to the enduring appeal of Retro Look Bollywood 80's fashion, where vintage trends like ruffles continue to inspire and captivate the modern fashion scene.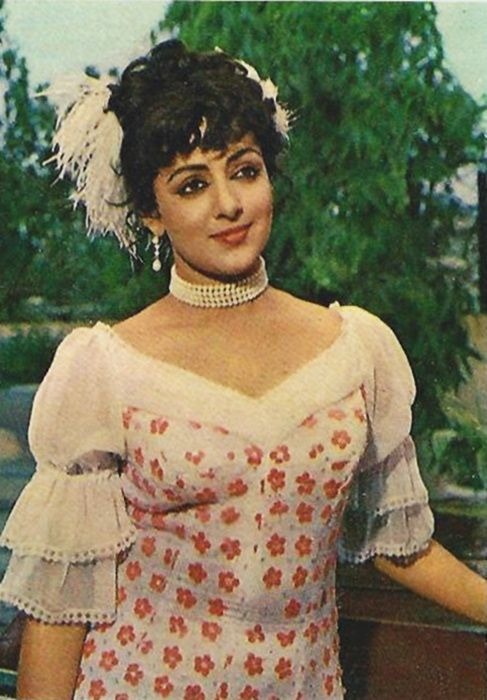 3. Waistcoats And Shoulder Pads
Mastering the art of big shoulders and brilliant colors in fashion can be quite the style statement, but it's not for the faint of heart, especially if you have weaker arms. However, Madhuri Dixit-Nene is the perfect exemplar of how to rock this bold '80s style with confidence and grace.
During the 1980s, oversized clothing was all the rage, often featuring shoulder pads and dramatically puffed sleeves. Madhuri effortlessly breathes life into this trend, making it seem not just stylish but also worth embracing. Her choice of pairing this look with a vest featuring a floral motif elevates the entire ensemble.
The structured shoulder and puff-sleeve design that was so prominent in the 1980s has recently made a significant comeback, becoming a popular choice for party dresses and formal occasions. Retro Look Bollywood 80's fashion continues to inspire contemporary styles, ensuring its enduring influence.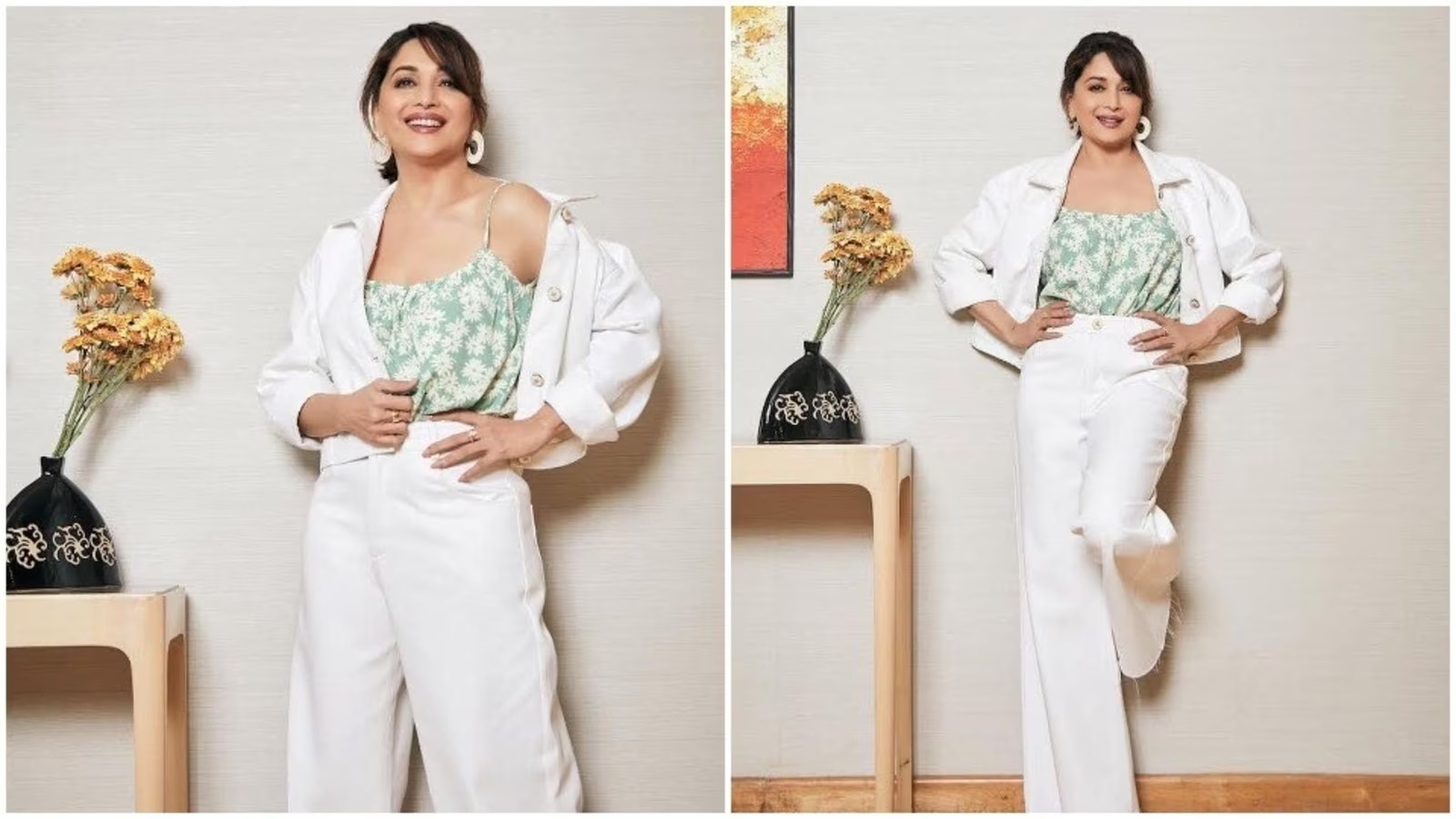 4. Chain-Iink Print
Following Dimple Kapadia's iconic appearance in the film "Bobby," front-tying shirts emerged as a significant fashion trend in the 1980s. This style, along with the immensely popular chain-link print, epitomized luxury and sophistication during that era. The vintage chain-link print made its way to Bollywood, drawing inspiration from the patterns found on prestigious Hermès and Versace scarves.
In a timeless portrayal, the late Sridevi Kapoor effortlessly rocks a front-knot shirt adorned with the chain-link design, paired elegantly with white denim shorts. Her high-waisted shorts evoke a sense of vintage fashion, beautifully complemented by a brown leather belt and statement hoop earrings.
In recent times, we've witnessed variations of this elevated graphic resurfacing in street fashion, attesting to its enduring appeal. Additionally, this vintage chain-print has garnered admiration from fashion enthusiasts worldwide, including style icons like Meghan Markle and Victoria Beckham. Retro Look Bollywood 80's continues to inspire contemporary fashion, celebrating the fusion of classic and modern trends.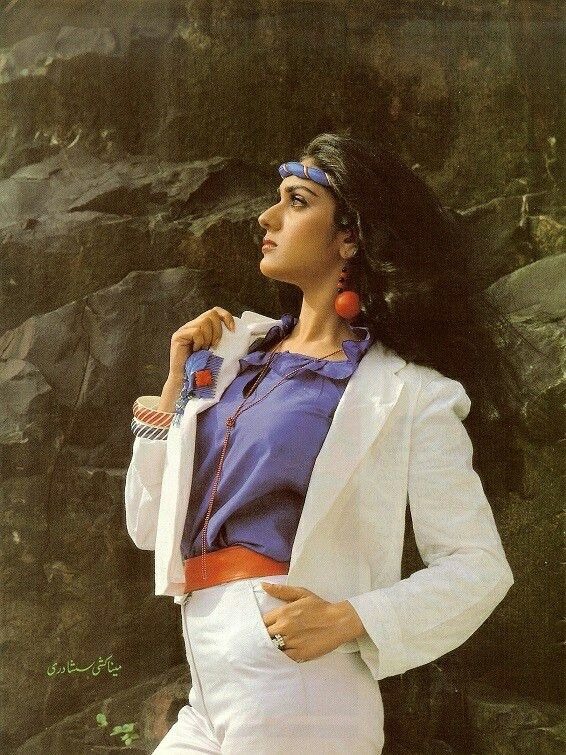 5. Oval Shaped Sunglasses
While small oval sunglasses have surged in popularity today, it's worth noting that this trend originated in the 1980s. The iconic Rekha, known for her timeless beauty, donned these metal-framed eyeglasses, effortlessly elevating her ensemble and setting a trend that continues to captivate fashion enthusiasts.
In the present day, many of our renowned Instagram influencers have embraced these stylish glasses, paying homage to the Retro Look Bollywood 80's. This trend's enduring appeal speaks to its ability to bridge the gap between classic and contemporary fashion, proving that some styles truly transcend eras and remain as captivating as ever.

6. NeckerChief Scarf
The neck-tie scarf, a timeless fashion accessory frequently sported by Western movie stars, has found its way into the hearts of fashion enthusiasts worldwide. The true vintage heroine, Parveen Babi, exudes allure in an all-pink ensemble. She effortlessly pulls off a plunging neckline paired with a neckerchief scarf, exuding the aura of a boss lady who commands attention.
In the world of fashion, small square scarves continue to be knotted around the neck, demonstrating that this classic style from the Retro Look Bollywood 80's era hasn't faded away. It remains a symbol of timeless elegance and a testament to how certain fashion trends persist, transcending generations and leaving an indelible mark on style.