The hardest part of creating a sequel in a series is living up to expectations, which is especially difficult if the first installment was a huge hit, as it was in the case of Hansal Mehta and Jai Mehta's Pratik Gandhi-starring Scam 1992. Nearly three years later, the Scam franchise, supported by Applause Entertainment, Studio NEXT, and SonyLIV, has made a comeback with a fresh narrative centred on Abdul Karim Telgi, the mastermind of India's largest stamp paper scam. Scam 2003 - The Telgi Story was directed by filmmaker Tushar Hiranandani, with Hasal serving this time as the showrunner. Comparisons are inevitable because both tales fall under the same franchise
Abdul Karim Telgi is an intelligent and ambitious man who wants to succeed in life, but his circumstances prevent him from doing so until the day he has the chance to relocate to Mumbai. He notices a change in his life after moving to the Maximum City, and later decides to move to the Gulf in an effort to increase his income. A few years later, destiny sends him back to the nation, but this time he intends to mint money rather than just to earn it. He begins his career in counterfeiting in this manner, first producing phoney passports before moving on to the main event: mass-producing false stamp sheets.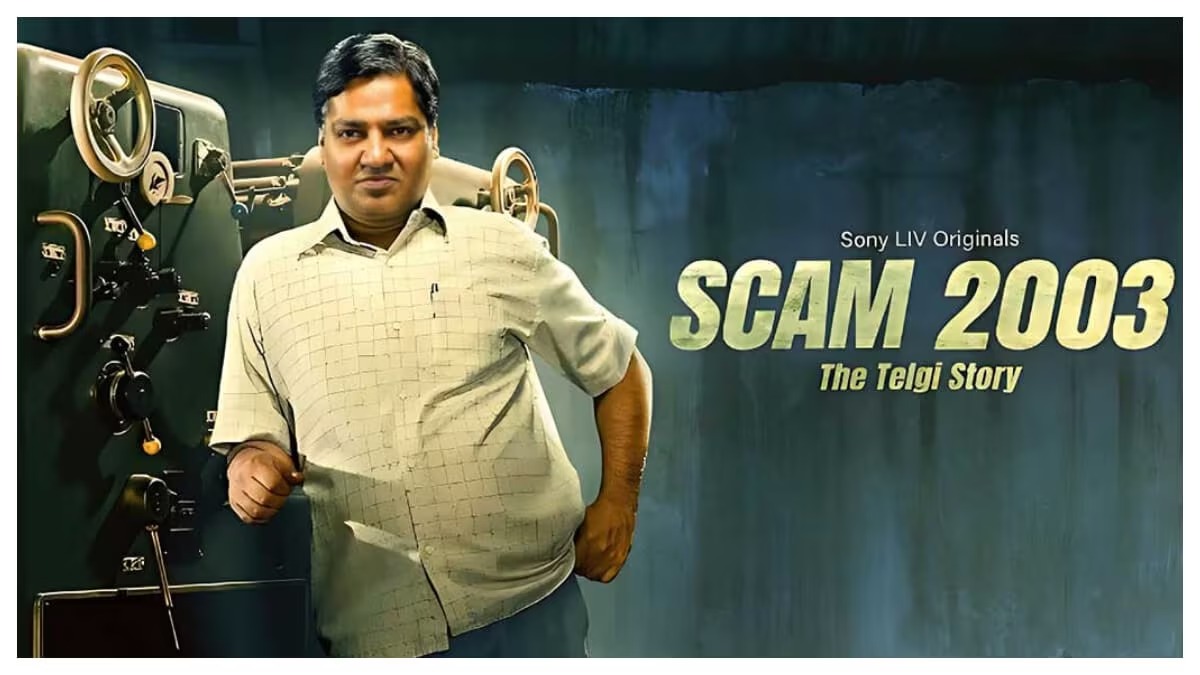 The first sequence of Scam 2003 - The Telgi Story, written by Kiran Yadnyopavit, Kedar Patankar, and Karan Vyas, is based on actual events and Sanjay Singh's book Telgi Scam: Reporter Ki Diary. As a viewer, one of your main hopes for a crime drama is a fast-moving, exciting story. The programme delivers on this promise in the first episode, propelling the plot quickly from one crucial turning point to another. It's great that the creators did that with the first episode because it helps to keep and grow your audience.
Story
It was a wise choice to use the original Scam 1992 title music, which Achint Thakkar composed, as it immediately helps the audience remember the brilliance of the first part, which favours the sequel to the franchise. Additionally, the show is set in a bygone era, and production designer Madhusudan N's artwork and cinematographer Stanley Mudda's lens are able to transport you to that period. Although Mukesh Chhabra's casting is perfect, costume designer Arun J Chauhan executes his job well.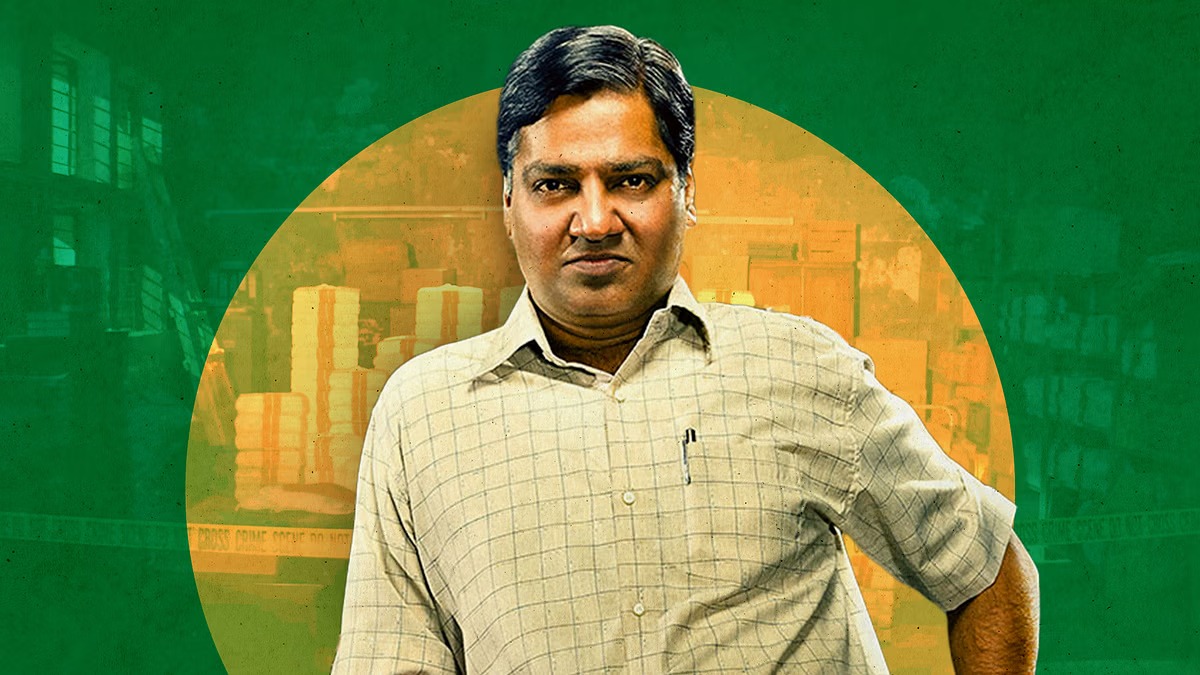 The second and third episodes of the show sometimes lose their momentum, which makes the entire plot much less interesting. In order to fit in as many layers as possible and then explain as many of them, Hiranandani sacrificed the allure of an intriguing criminal thriller. The fifth episode of this five-part series, which the creators of Scam 2003: The Telgi Story released in volume 1, cranks up the pace once more, but I do think these episodes should have been shorter and sharper.
With the exception of a few lines, Karan Vyas' dialogue is ordinary, and the cliffhanger at the end of the fifth episode is a weak point in the story because it doesn't seem like a challenge Abdul Karim Telgi will have trouble overcoming in volume 2.
Performances
Gagan Dev Riar's portrayal as Abdul Karim Telgi in Scam 2003: The Telgi Story is outstanding, and he is sure to receive a lot of praise for it. It is clear from his performance that he was truly enjoying himself while portraying the part. Bhavana Balsavar, Bharat Jadhav, Shashank Ketkar, and Sameer Dharmadhikari are some other members of the supporting cast who have all performed admirably.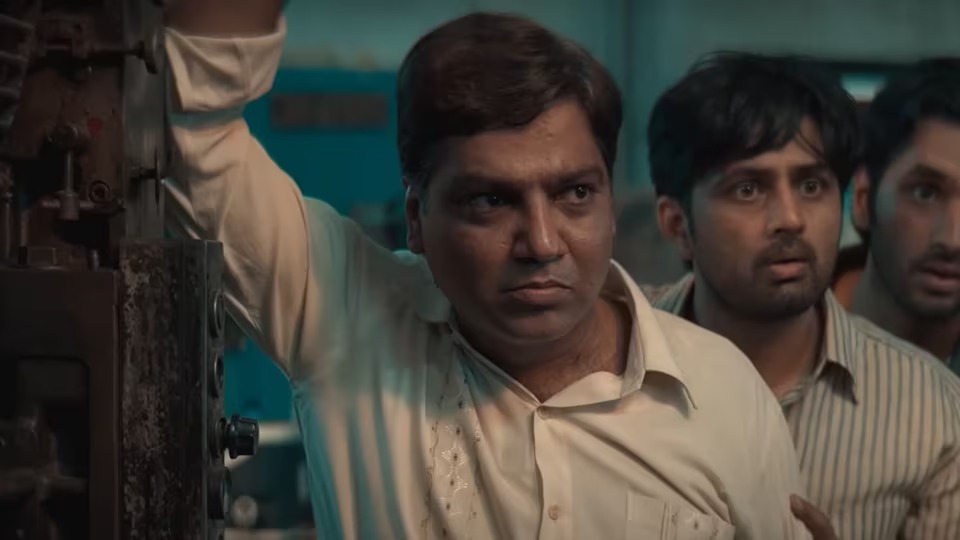 The criminal drama Scam 2003 - The Telgi Story is earnest in its effort and succeeds in bringing the Telgi world to life, but it doesn't quite have the same charm as its predecessor, Scam 1992. The audience was able to relate to Harshad Mehta journey, including his faults, thanks to Hansal Mehta humanization of the character. In Abdul Karim Telgi's narrative, I didn't see that treatment.