And we bring you a sneak peek from inside the restored British colonial building in Mumbai
Everyone's favourite high street label Zara has chosen a heritage structure in Mumbai as the spot for its first flagship store in India. Located in Mumbai city's historical and commercial centre, Fort, the store is built inside Ismail Building at Hutatma Chowk and spans five glorious floors. The space adds up to 51,300 sq ft. Zara Ismail Building will be the first standalone store of the brand in India that first came to our shores in 2010. The building itself is more than 110 years old and underwent quite a bit of restoration and refurbishment. It's an Edwardian Neo Classical structure belonged to the Sir Ismail Yusuf Trust, a family of renowned landlords of the city at the turn of the 20th century.
History meets contemporary lines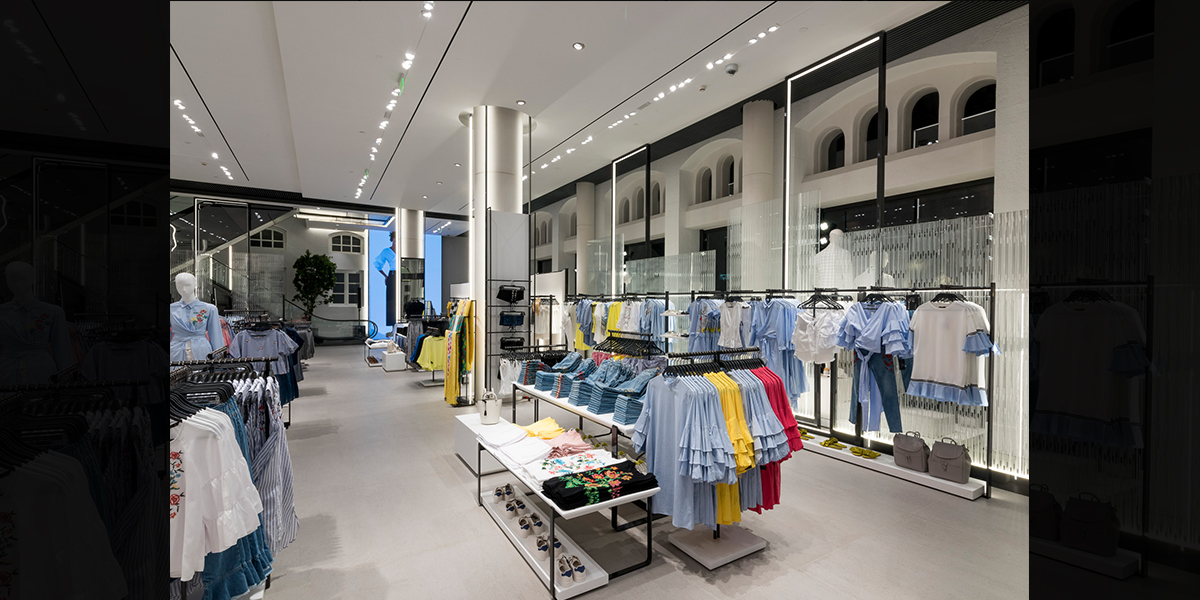 At the first flagship Zara store, you will be greeted with a burst of ice cream colours and cheery summer brights on the hangars and racks inside. What sets this store apart is that there's none of the unecessary snootiness of high street labels. Instead, Zara has chosen to keep things understated and let the historical origins of the space peek through. Inside, you can see it in the original brick from the turn of the century highlighted on every floor. The moulding on century-old doors and windows coexist with the modern interiors, which are beautiful and functional.
Spectacular facade
Actually, the most dazzling feature is visible before you set foot in the store. The façade has been fully preserved, both internally and externally. Its cleaning and restoration work required international teams of stonemasons and specialists in the preservation of stone. The rigorous effort was worth it. It revealed the magnificent columns and balustrades in green basalt and limestone.
Eco-efficient design
The parent company, Inditex Group plans to make all its spaces eco-efficient by 2020, and the Zara Ismail store has been designed to be sustainable. The energy efficiency and recycling systems are built to consume 30% less energy and 50% less water than a conventional store. An application is in process for Gold LEED certification (awarded to green buildings by USGBC.
It took two whole years to bring it back to its original look. The brand's architectural team worked in tandem with local architects who are experts in heritage buildings and preservation authorities. Deep research went into documenting the building's original architecture since it had fallen into a state of disrepair over the years. Now, it's going to be the most fashionable spot in Fort if the stampede – specially during the summer sale -- at the brand's other outlets are anything to go by!