Comedy films are considered 'family films' in India. No points for guessing that they do exceptionally well at the box-office. So much so, romantic and comedy films pegged evenly in the popularity charts. While the best comedy movies bollywood today are mostly 'escapist' in nature, some old gems from back in the day boasted impeccable story lines. Nevertheless, there are good comedy films made even today. We've made a list of the 20 best comedy movies in Bollywood history. Watch any of these and we guarantee ticklish ribs and hysterical laughter for sure. Let belly aches begin!
1. Andaz Apna Apna (1994)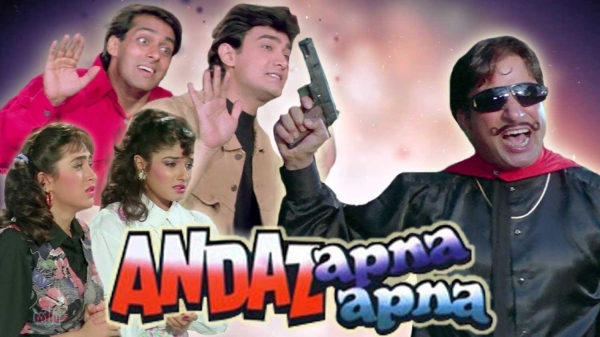 Director: Rajkumar Santoshi
Cast: Aamir Khan, Salman Khan, Raveena Tandon, Karisma Kapoor, Paresh Rawal
Two loafers (Aamir Khan and Salman Khan) compete to win the heart of an heiress and in turn end up protecting her from crimes. While the film fared averagely when it hit the screens, it currently holds the reputation of being a cult classic. The dialogue of this movie has been quoted, re-quoted and inducted into modern conversation and culture. That's the greatness of this quirky comedy.
2. Gol Maal (1979)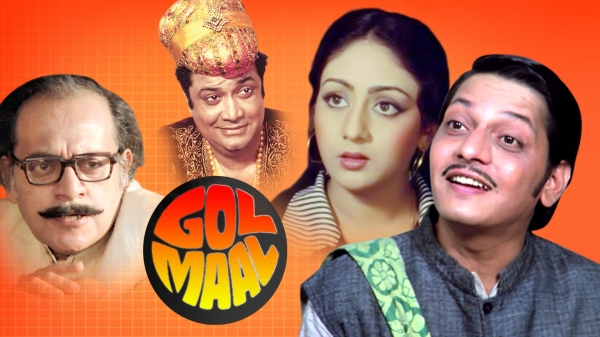 Director: Hrishikesh Mukherjee
Cast: Amol Palekar, Bindiya Goswami, Deven Verma, Shubha Khote, Buaji Kalindi, Manju Singh, Ratna Sharma, Dina Pathak
Raved by the critics and audiences alike, Gol Mal is considered as one of the best comedy movies Bollywood, ever made. A job hunt, a fake mustache, a hockey match… confusion was never so funny. Utpal Dutt's cacophonous laughter and shrieks are still a legend.
3. Chupke Chupke (1975)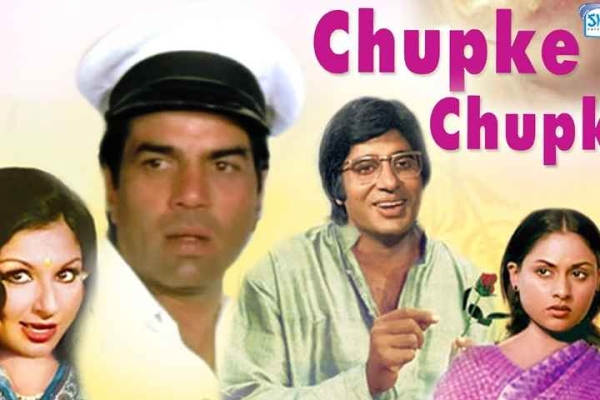 Director: Hrishikesh Mukherjee
Cast: Dharmendra, Sharmila Tagore, Amitabh Bachchan, Jaya Bachchan
This one is fondly remembered for Dharmendra and Amitabh Bachchan's comic chemistry which came right after the iconic Sholay. The film is a fun tale of a husband playing a rather practical prank on his wife's father. One of the best offerings from the undisputed king of situational comedy, Hrishikesh Mukherjee.
4. Munna Bhai movies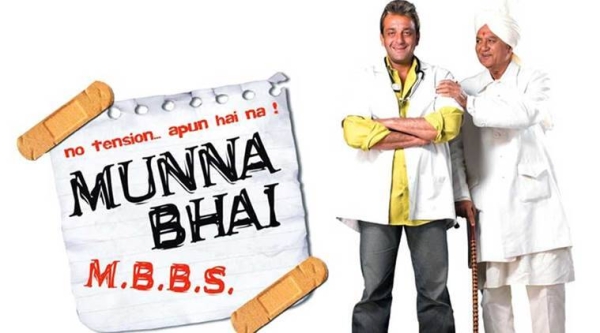 Director: Rajkumar Hirani
Cast: Sanjay Dutt, Arshad Warsi, Boman Irani, Sunil Dutt, Gracy Singh
Munna Bhai will go down as one of the most iconic characters of modern times. While the first installment of this hit series (Munna Bhai MBBS) revolved around an underworld don taking a medical college by storm, the second installment (Lageraho Munna Bhai) was all about Gandhigiri and its relevance to modern society. Hardcore fans are still waiting with bated breath for the third instalment.
5. Hera Pheri (2000)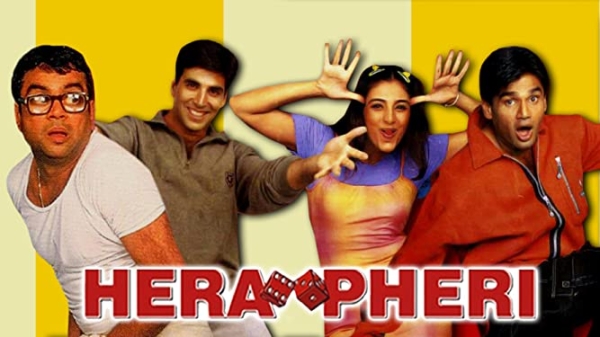 Director: Priyadarshan
Cast: Akshay Kumar, Paresh Rawal, Sunil Shetty, Tabu, Om Puri, Gulshan Grover, Kulbhushan Kharbanda, Mukesh Khanna
A Hindi remake of the 1989 Malayalam film Ramji Rao Speaking, Hera Pheri is a cult classic, alright. The film revolves around a troublesome trio and how they get involved in a dangerous case of kidnapping. This is one of the best comedy movies Bollywood
6- Khubsoorat (1980)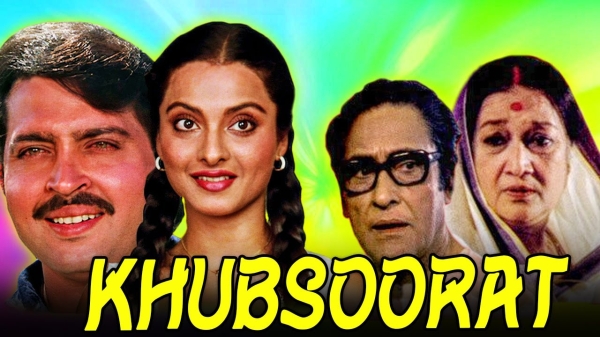 Director: Hrishikesh Mukherjee
Cast: Ashok Kumar, Rika, Rakesh Roshan, Deena Pathak
Things in the house change drastically once a feisty girl comes to stay there for a few days and raises a storm. The film is one of the best romantic comedies ever produced and is remembered for Rekha's comedic genius.
7- Padosan (1968)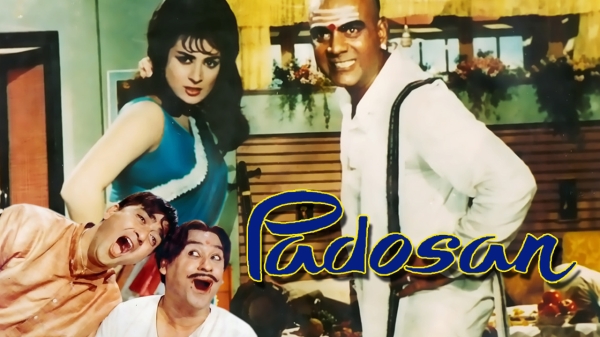 Director: Jyoti Swaroop
Cast: Sunil Dutt, Saira Banu, Mahmood
This is definitely a contender for the best comedies hindi movie of all time. A simple boy falls in love with his beautiful neighbor and asks his friends for help to impress the girl who approaches her music teacher. Fun and music struck the right chords. The singing spells between the characters Sunil Dutt and Mahmoud are legendary. Kishore Kumar is the soul of this comedy.
8 - Jaane Bhi Do Yaaro (1983)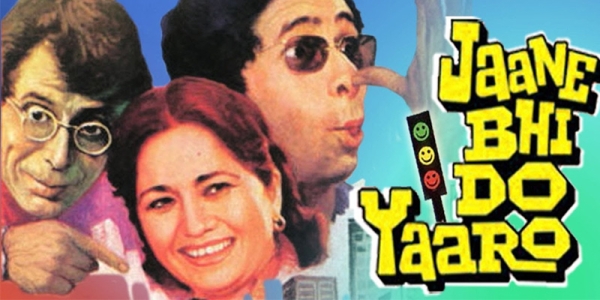 Director: Kundan Shah
Cast: Naseeruddin Shah, Ravi Paswani, Bhakti Parvi, Satish Shah, Om Puri, Pankaj Kapoor, Satish Kaushik, Nina Gopet
The hindi film is a dark satire on Indian politics and corruption, the film is about two friends who resist gangsters, mafia and politicians. The characters are incredibly funny, Naseeruddin Shah and Ravi Paswani eliciting laughs as they escort the corpse (played by Satish Shah) in a series of appropriate banter. The climax of the stereotypical Mahabharata stage performances is probably the funniest scene in the history of comedy movies bollywood.
9. Chashme Buddoor (1981)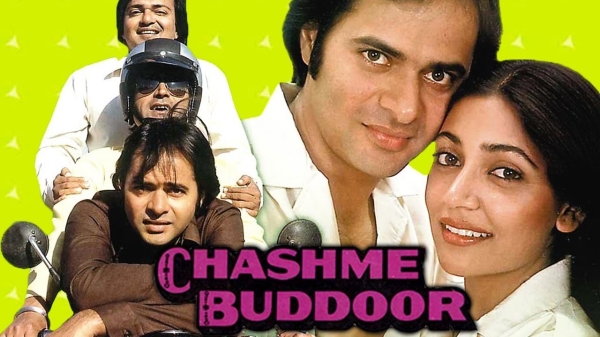 Director: Sai Paranjape
Cast: Farouk Sheik, Dipti Naval, Saeed Jaffrey
The roommates fall in love with the same girl: two of them lose, while the other wins her heart. Everything that happens between the other two tries to separate them and the happy ending is full of laughs. Chashme Buddoor was the deeply relevant quintessential college sitcom in the early '80s. This is in the list of one of the best hindi comedy movies.
10. 3 Idiots (2009)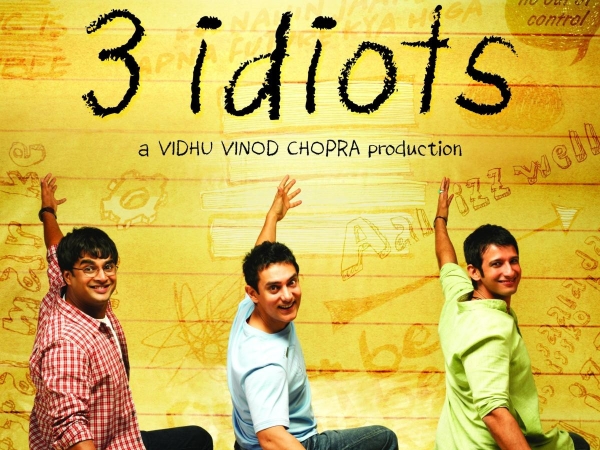 Director: Rajkumar Hirani
Cast: Aamir Khan, Kareena Kapoor, R Madhavan, Sharman Joshi, Boman Irani
Inspired by director Chetan Bhagat's film Five Point Something, 3 Idiots was the highest-grossing film of its time and also made waves in China. Two friends are looking for the third "idiot" who was different and has been missing since his last day of college. To say the least, he is a roller coaster. Watch out for the wacky monologue with Omi Vaidya giving a speech in Hindi.
Read More - List of 10 Most Handsome Men in India 2022
11 - Chachi 420 (1997)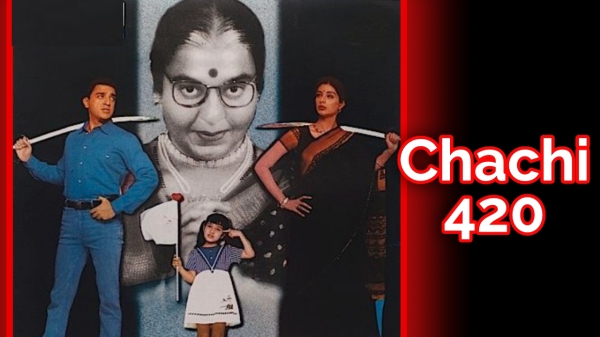 Director: Kamal Hassan
Cast: Kamal Hassan, Tabu, Omarish Puri, Paresh Rawal
A chaotic plot where her father-in-law falls in love with her son-in-law disguised as a lady... This is a sinister journey. He may have taken a lot of inspiration from Robin Williams' Mrs. Dobfire, but Kamal Hassan put his best foot forward in this much-loved comedy.
12- Chalti Ka Naam Gaadi (1958)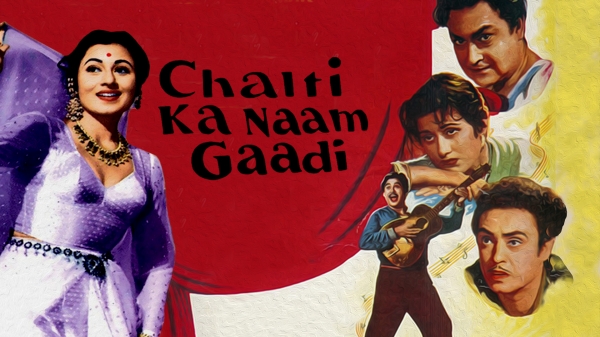 Director: Satyen Bose
Cast: Kishore Kumar, Madhubala, Ashok Kumar, Anup Kumar
There are rules that prohibit a woman in this house of three unmarried brothers. Things take several turns once the youngsters fall in love. That wacky weird comedy, where Kishore Kumar and Madhubala bring out their romantic interludes with sharp comedy. The three Ganguly brothers, Ashok, Kishore and Anup also appeared in what was India's most accurate response to the Marx Brothers. This is in the list of best comedy movies bollywood.
13. Bawarchi (1972)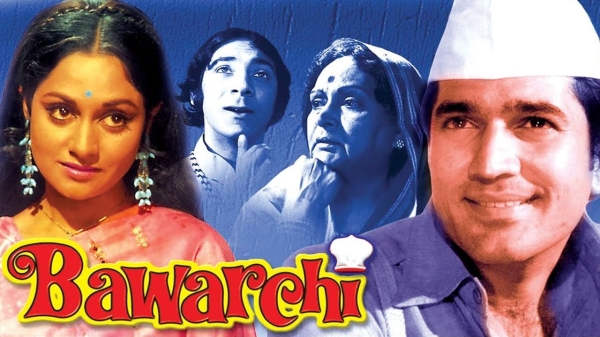 Director: Hrishikesh Mukherjee
Cast: Rajesh Khanna, Jaya Bhaduri, Asrani
No cook wants to work with the ever quarrelsome Sharma family. Cut to Raghu enters the scene and the family comes together. But is Raghu perfectly clean or is there something he is hiding? Rajesh Khanna was a lovable, quirky, golden-hearted servant in his prime. Bawarchi is the familiar artist of Hindi Movies.
14. Vicky Donor (2012)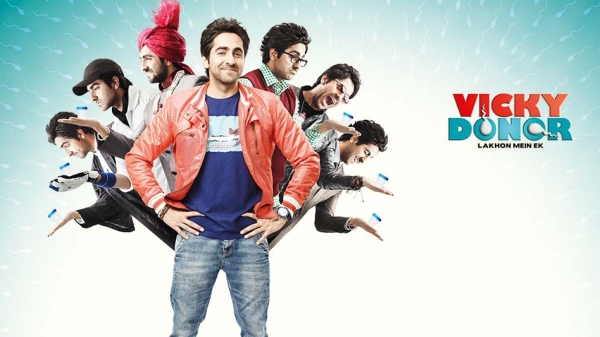 Director: Shojit Sirkar
Cast: Ayushman Khurrana, Yami Gautam, Anu Kapoor
A fertility expert is looking for a wonderful and healthy sperm donor. He meets Vicki and convinces him to become one. Everything is going well, until Vicky gets married and her secret is revealed. Also, his wife couldn't get pregnant. This was considered one of the best comedies that have been made in recent times.
15 - Namak Hallal (1982)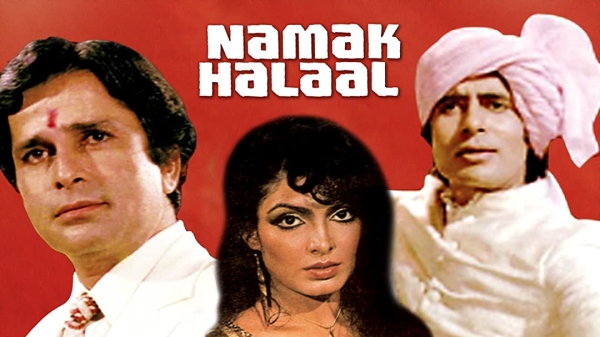 Director: Prakash Mehra
Cast: Waheeda Rahman, Shashi Kapoor, Amitabh Bachchan
Amitabh Bachchan can speak English, walk in English and laugh in English too. In an era where CGI didn't exist, at least in Hindi movies, Mr. Bachchan and the Fly was all it took to elicit endless laughter from the audience. There were also the typical masala Bollywood movies. This was a Deewar with Shashi Kapoor and Amitabh, but with intense comedy.
16. Bombay to Goa (1972)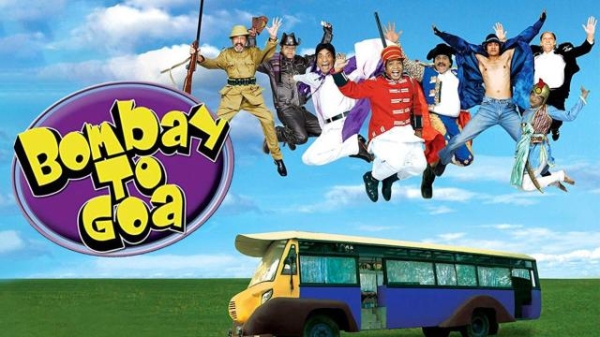 Director: S. Ramanathan
Cast: Mahmood, Aruna Irani, Amitabh Bachchan
This one is hands down the most adventurous Bollywood journey you'll ever take. Can't miss this one where a young Amitabh Bachchan exchanges comedic notes with Mehmood in top notch form. The set pieces involving the endless quirky characters were a rage.
17. Angoor (1982)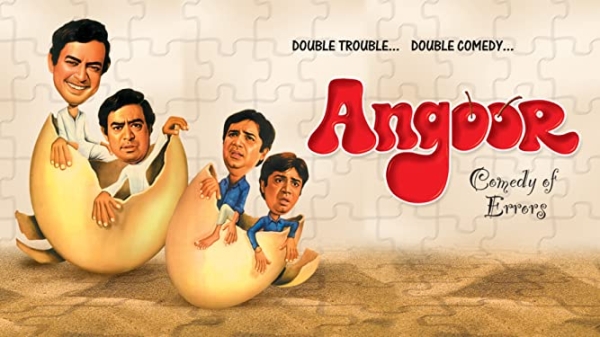 Director: Gulzar
Cast: Sanjeev Kumar, Moushumi Chatterjee, Devin Verma
It is based on Shakespeare's "Comedy of Errors" in which a pair of identical twins are separated at birth and their lives take a crazy journey once they meet in adulthood. It can be said that it presents one of the best comedy performances by an Indian actor. This was the greatness of Sanjeev Kumar!
since then. Watch as young Amitabh Bachchan trades comic notes with Mahmood in top form. Ball games with lots of wacky characters were all the rage.
18. Tere Bin Laden (2010)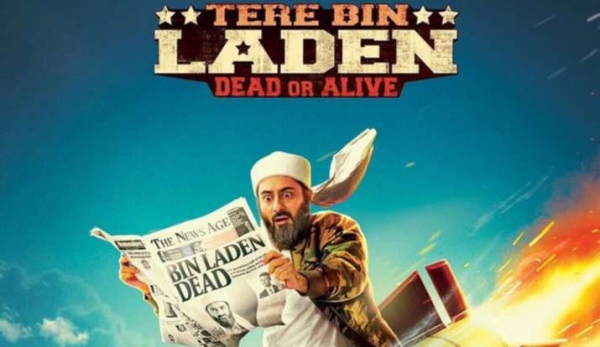 Director: Abhishek Sharma
Cast: Ali Zafar, Pradoman Singh, Piyush Mishra
A desperate reporter projects a false image of Osama bin Laden in a fake video that will help him emigrate to the United States. Things are not going according to plan and the visa office is closed. To say the least, this is epic! One of the Best comedy movies Bollywood.
19. Delhi Bailey (2011)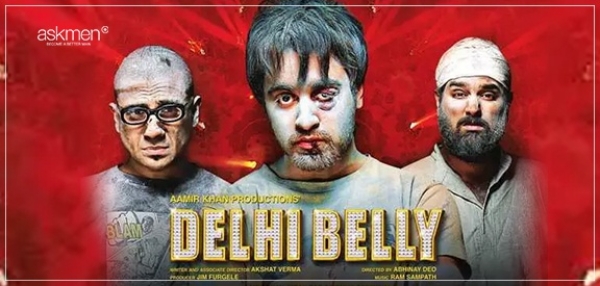 Directors: Abini Dio, Akshat Verma
Cast: Imran Khan, Vir Das, Kunal Roy Kapoor
The story of struggling roommates and a ruthless gangster tangled in heavy doses of intelligence and action. Delhi Bailey was as funny as a badminton donkey hump.
20. Aankhen (1993)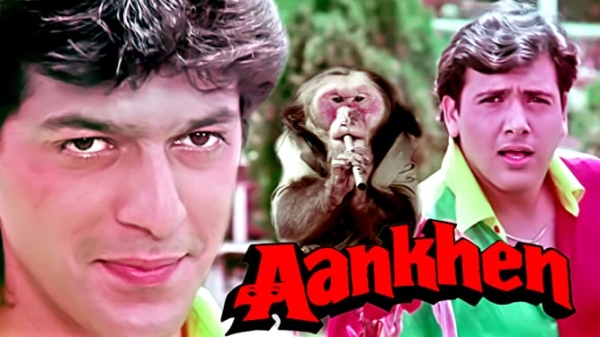 Director: David Dhawan
Cast: Govinda, Chungi Pandey, Raj Babbar
Munnu and Bunny and tons and tons of confusion, this was the beginning of David Dhawan and his undying love of comedy. The intimate relationship between Govinda and Chunky Pandey was exceptional. This hindi movie is on the top list of best comedy movies bollywood.
Also Read - New Upcoming Bollywood Movies or Best Hindi Movies of 2021-22