On Thursday night, Shilpa Shetty took to her Instagram to share a photo of an excerpt from a book that talked about mistakes. The page contains a quote from Sophia Loren: "Mistakes are the part of the dues one pays for a full life."

Speaking of mistakes, the book said, "We can't make our lives interesting without making a few mistakes here and there. Hopefully, they won't be serious mistakes or mistakes that hurt others. But there will be mistakes."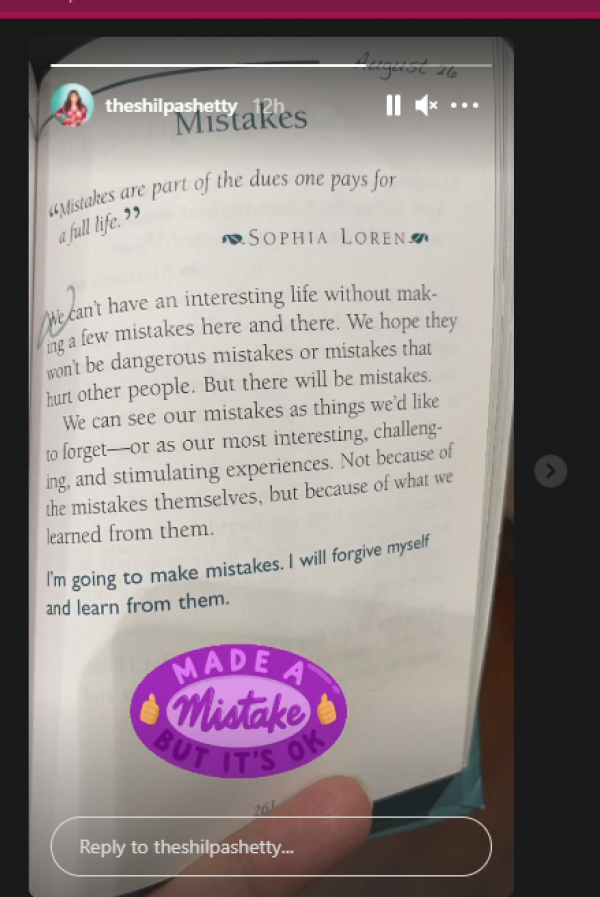 She added: "We can see our mistakes as things we'd like to forget or as our most interesting, challenging, and stimulating experiences. Not because of the mistakes themselves but because of what we learned from them."

"I'm going to make mistakes, I will forgive myself and learn from them," she concluded.

Shilpa Shetty added an animated sticker to her story that says, "I made a mistake, but it's okay."
Meanwhile, yesterday, Shilpa used her Instagram story to share a post with the caption, "Live every moment!"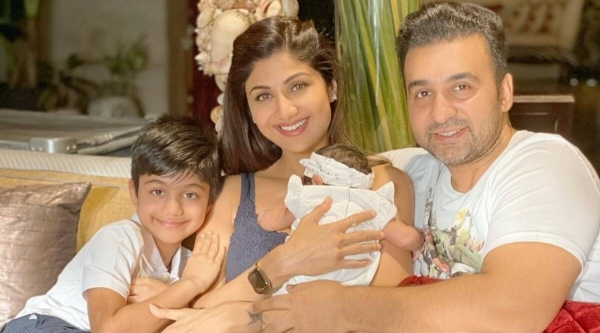 Meanwhile, Shilpa has recently returned to work amid the arrest of her husband Raj Kundra in the pornography case. The actress is appearing as a judge on the dance reality show. Raj Kundra was arrested on July 19 in a pornography case.

On the work front, Shilpa was last seen in Hungama 2 directed by Priyadarshan.
Also Read - Directors of Tollywood, Rakul Preet, Rana Daggubati summoned by ED in 4-year drug case