In this article, Check out all the updates of Kartik Sirat Face off and what will be the link to the new entry.

Yeh Rishta Kya Kehlata Hai is the longest-running show on the Star Plus delivered by Rajan Shahi Kut's Production. Previously, a love story between every lead couple was appreciated by the audience and loved as well. Whether it was Akshara (Hina Khan) and Naitik (Karan Mehra) or Naira(Shivangi Joshi) and Kartik(Mohsin Khan). And Now Sirat (Shivangi Joshi) and Kartik (Mohsin Khan) love story will be the future lead couple in the Yeh Rishta Kya Kehlata Hai.
The show is at a high sneak peek at the moment Audience is waiting on how will be Kartik and Sirat meeting will happen.
Indeed, as we saw, Kairav called Kartik to his hostel saying that he saw his mom. Kartik straightforwardly tells his child that Naira is dead and it was just his imagination or he saw someone else as he is missing Naira so much. But Kairav insists Kartik, and Kartik went desperately to Kairav.
Kairav's faith in seeing Naira will make Kartik wonder and briefly, when he will see a young lady entering the boxing ring around evening time, he will begin to accept that a supernatural occurrence can be on cards. Kartik will likewise be anxious to see what it's identity is. Yet, as fate will have it, they won't meet.
So as of now, they will not meet yet, but there is good news for Shivangi Joshi and Mohsin Khan Fans as they have started shooting together for upcoming episodes. The twist will be uncovered soon.
Apara Mehta Kyuki Saas bhi Kabhi Bahu thi fame Role and Link with Kartik Sirat Unite.

Apara Mehta is a famous actress and well known for her various shows but known in every house for her role in Kyuki Saas Bhi Bahu Thi . And now she is going to enter another popular show Yeh Rishta Kya Kehlata Hai. Her role will be interesting in the show as she is going to unite Kartik and Sirat, she will play an important role. We can expect Kartik and Sirat face-off will happen because of her.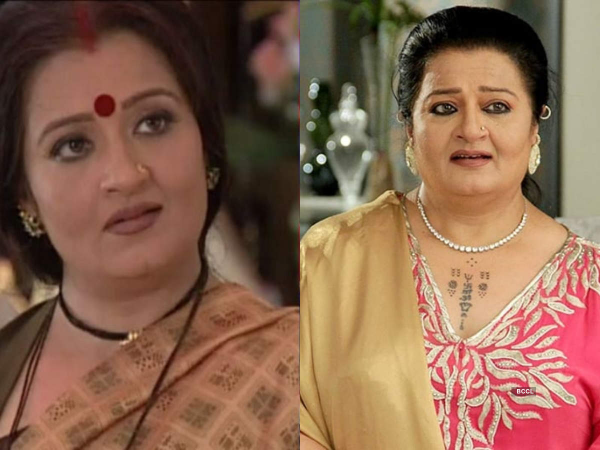 Image Credit(Times of India)
It will be interesting to see how Kartik will react after seeing Sirat. How they will cross paths with each other? How are they going to Unite with Apara Mehta's entry in the show?
Huge drama and twist are waiting for you in the show and to know all the updates related to Yeh Rishta Kya Kehlata Hai Exclusively and Before Tv stays Tuned to Us at All Dat Matterz.