Celebrities are often put on a pedestal, and trussed up for us o consume their beauty. There is a fine line between admiring a celebrity and putting them on a pedestal. Earlier it used to be that starts could never be caught without their glam face on. But now, most of them have embraced it to show us all that everyone is flawed, and true perfection is simply a myth!
You Might Also Like: Facts About Kylie Jenner Surgery
Kim Kardashian: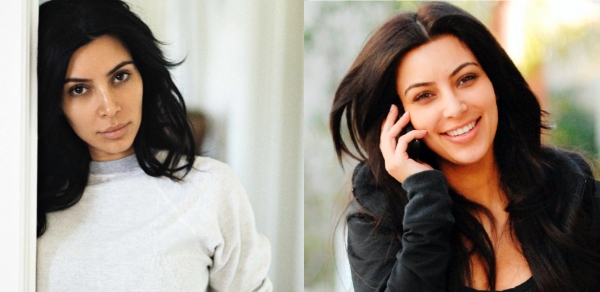 If anyone has made an empire out of looking good twenty-four-seven, it is none other than Kim Kardashian. This A-list celeb has gained her popularity with the help of stunning body, and perfect looks, and maintaining those are even more important now that she has launched her very own makeup brand. However, once you compare the pictures of her that you see online, and ones of her without makeup, you are bound to notice a difference. For once, it is nice to see Kim without her signature highly sculpted face and a slicked back ponytail. When you see her no makeup picture, somehow it is easy to imagine that this million dollar empire goddess is just like us!
Chelsea Handler: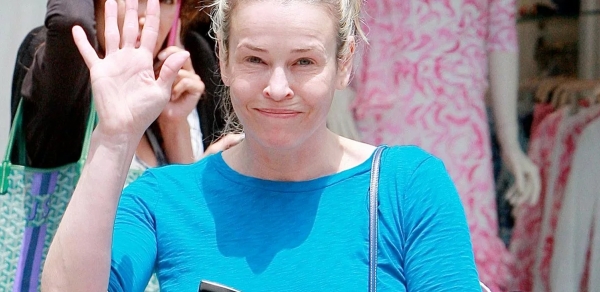 Chelsea Handler has made a name for herself because of her sense of humor and incredible jokes. So, it is not surprising that the comedian herself posted a photo without any makeup on. She seems to have exaggerated her flaws in the photo to make it appear bad intentionally, and the photo does the trick of making us laugh out loud. It is a nice way for her to remind us all that stars can be pretty flawed as well.
Scarlett Johansson: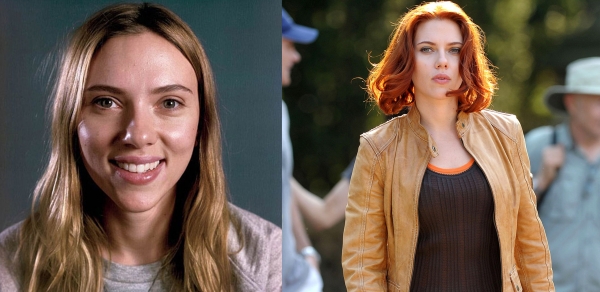 Who can be more badass than the black widow? Is it a wonder that ScarJo looks as flawless without makeup as she does with makeup on? Even without a glossy lip, and her hair styled perfectly, ScarJo looks like your typical girl next door, and we are here for it.
Olivia Wilde: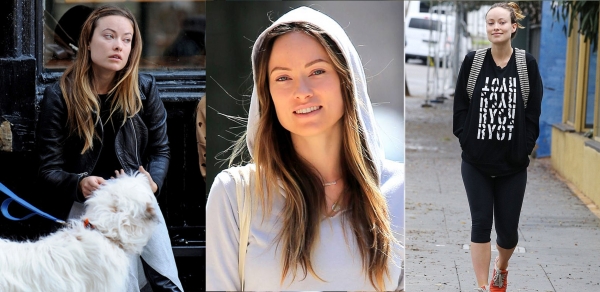 Speaking of natural beauty, let us take a look at Olivia Wilde! It is not hard to say that she seems to be a beautiful person inside and out. She is outspoken, vegan and activist and an extremely talented actor. Even without her makeup on, and with a simple smile on her face she can make heads turn! Although she does look different than she does during her red carpet looks (which are pretty rad), she looks unguarded and more approachable. Her no-makeup face makes her look like she is ready to become one of your best friends!
Rihanna: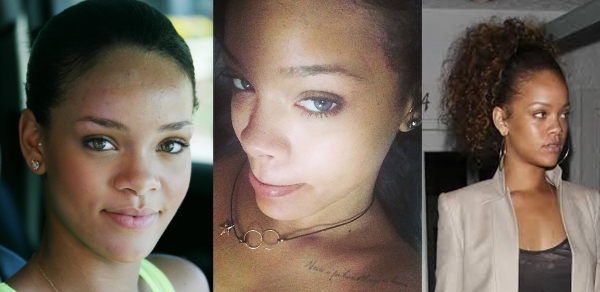 Badgal RiRi is on this list too, and honestly with all of the awesome things that she does daily it is quite easy to forget that she is not a goddess walking on this earth with us mere mortals. If a pap manages to catch her no makeup, she is usually caught wearing her comfy and casual clothes, which still make her look as flawless as ever!
Taylor Swift: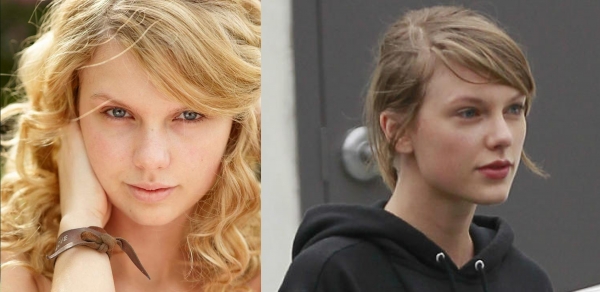 America's very own sweetheart has got a sweet face to match her angelic voice! Although Taylor seems to have embraced a new edgy persona, we cannot help but look at her no makeup pictures and see the quirky and cute girl who first managed to create a splash in the industry!. Of course, now with her new style mantra, she seems to have gained a lot more confidence in herself.
Anne Hathaway: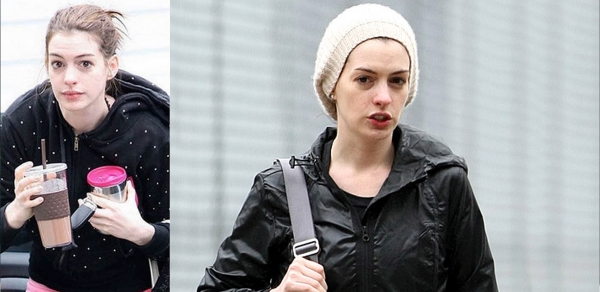 Anne Hathaway seems to have embraced the natural, almost no-makeup makeup look. So it is not that surprising when you cannot tell the difference between her red carpet shots, and her paparazzi shot. It is truly fitting that she made her debut as a Princess because she is a royalty for sure.
Beyonce: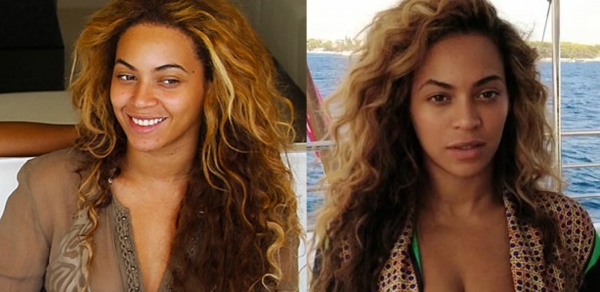 Here is a fun game for you; can you tell which picture of Beyonce is her without her makeup on? Yeah, we could not either. This musician, fashionista and an all-around superior to the rest businesswomen have managed to maintain her otherworldly good-looks despite all of the stress that her rockstar life issue to bring to her.
Lady Gaga: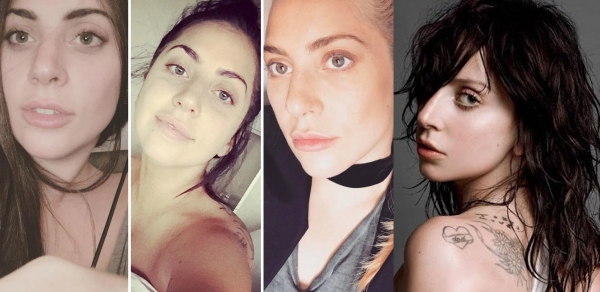 Is it surprising that she made a list? With her outrageous red carpet looks, Lady Gaga s bound to look different without her makeup on!
Demi Lovato: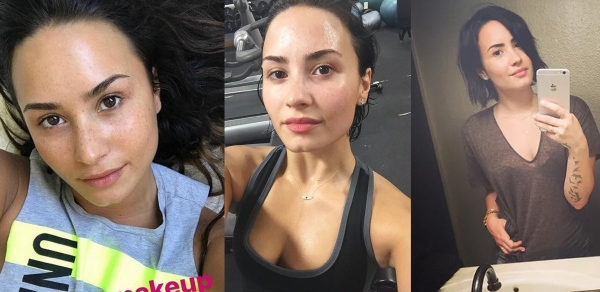 Demi is not shy about posting selfies her in her natural form. And we can guess why even without any flashing light her; she seems to glow from within.
Emma Stone: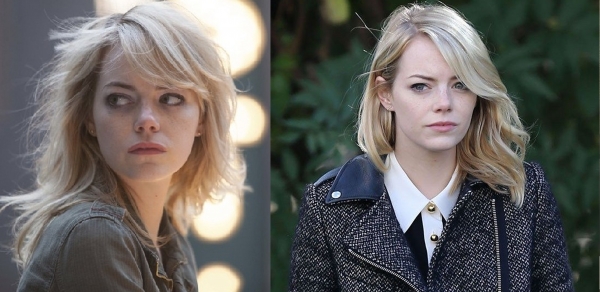 She was one of 2015's highest-paid actress and made the most beautiful celebrity lists on many magazines. Even out and about the town running a few errands Emma manages to look more put-together than most of us on a good day.
Jennifer Lawrence: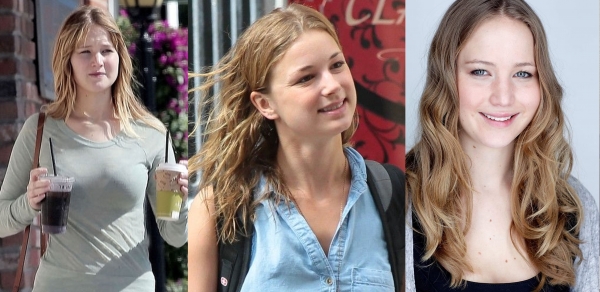 Watching her interviews it is not hard to guess that she I pretty down to earth. And, she I not afraid to show her no-makeup face, and honestly, if we looked at her, we would feel the same.
Kylie Jenner:
She has managed to earn the love of the internet by her right, and has come close to breaking it a few times as well. However, we cannot help but look at her no-makeup pictures and think, that she would manage to break the internet several times over if she posted them herself!
Jennifer Anniston: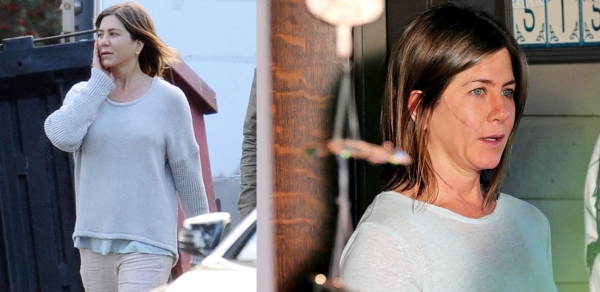 Look at these pictures; can you notice a difference between these two Jens and her back when she was still on Friends? It seems that no matter how much time has passed Jennifer Anniston will always look flawless, prim and proper.
Angelina Jolie: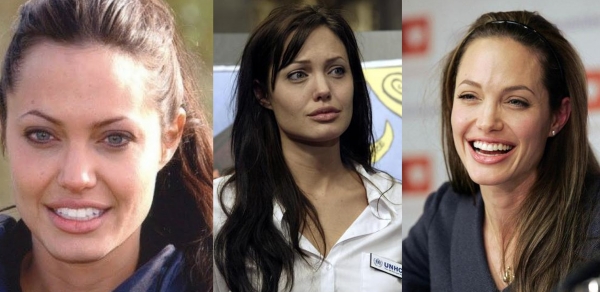 Actor, philanthropist, and mother, Angelina Jolie has managed to achieve all of these titles while still looking flawless. What is her secret?
Britney Spears: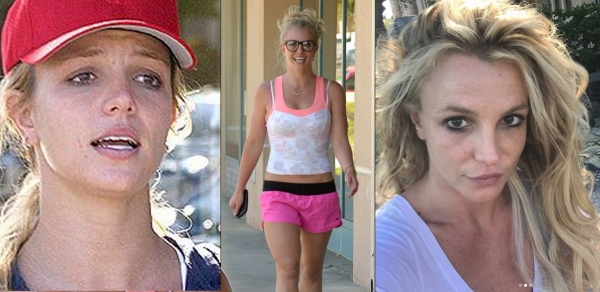 If you have not seen her on a buzzing article recently, we are just here to tell you that although she may have a more mature haircut and lifestyle now, she is just as gorgeous as she was before.
Emilia Clarke: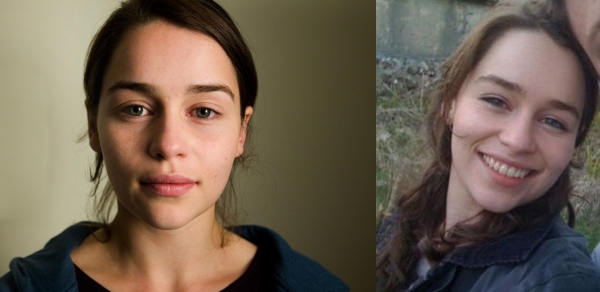 No, she does not have ash blonde hair in real life (shocker!0, but she still manages to 'slay' her no makeup pictures.
Reese Witherspoon: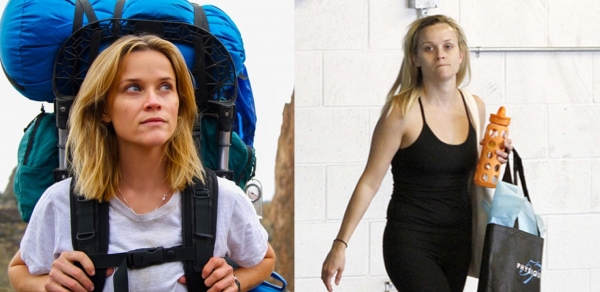 Effortless flawless and adorable Reese Witherspoon had stolen the hearts of many as just a 14-year old kid. Now, with kids of her own, it does not look like she is about to let go of those hearts any time soon.
Gwyneth Paltrow: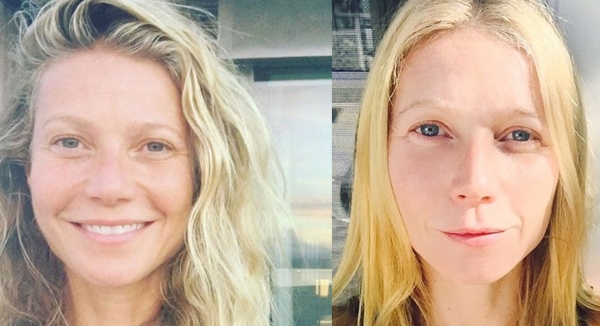 It would be almost better for our self-esteem if didn't compare the two pictures, but it is hard not to say that we think that the Goop lifestyle is worth the money if it will help us achieve this flawless look!
Kristen Stewart: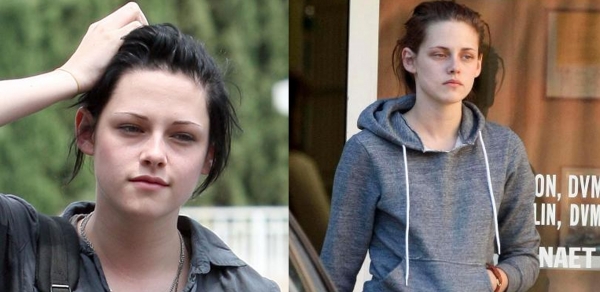 She receives a lot of flak for having no expressions, but looking at her pap shots we cannot help but wonder whether that is just the result of a million cameras flashing in her face because otherwise, she looks adorable with her sweet smile and glowing skin!
You Might Also Like: Know About The Daily routine of Kylie Jenner!
You Might Also Like: List of 2019 Academy Award winners