The Hindi film industry of India or more familiarly the Bollywood is famous for stalwart actors and actresses and their mesmerizing acting skills but the other thing for which Bollywood has always stayed in the news headlines is the enmity between actors and actresses. From the very beginning, this has been constant. From Madhuri Dixit to Katrina Kaif from Amitabh Bachchan to Shatrughan Sinha the enmity list is never-ending. But let us focus on the actresses' part and see the enmity scenario;
Anushka Sharma and Deepika Padukone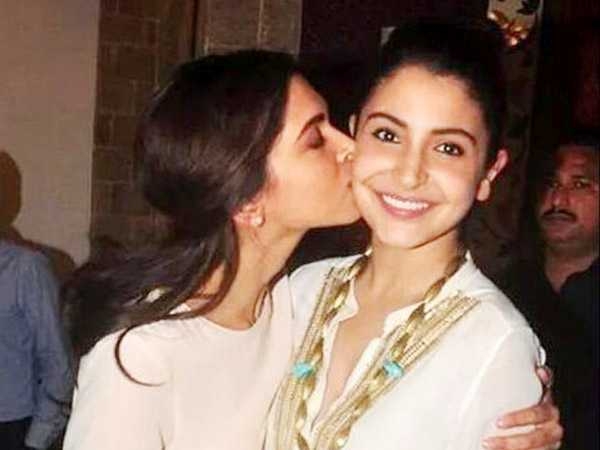 Now, let us be honest, nobody can see his or her ex-partner with someone who is more attractive than themselves. Well, that's what happened here. There has been quite a lot of tension between Deepika Padukone and Anushka Sharma and the reason is the dashing Ranveer Singh. Well, Ranveer Singh ditched Anushka Sharma and dates Deepika Padukone which he still is doing and this is the main reason why the two actresses don't have that much of friendship. This lack of friendship was spotted in Anushka's wedding with the Cricket icon of India Virat Kohli, where Deepika was absent in their grand reception at Mumbai. Well, probably this is enough to tell how the situation is in between them. Let us see now where time takes us, as rumors are there that Ranveer and Deepika are getting married this year, let's see how the drama folds.
Kareena Kapoor and Bipasha Basu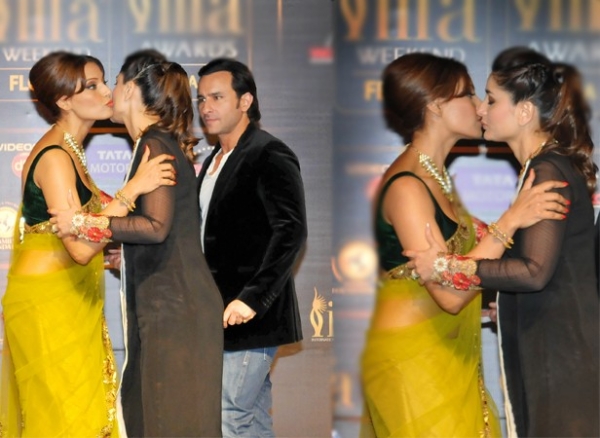 Their tiff started on the sets of the film, Ajnabee. The problem became evident as the shoot went on and obviously it became a spicy gossip topic for the media. After this, came the ultimate racist comment from Kareena, as she taunted Bipasha as a black cat for her color. Kareena also commented on John Abraham, who was at that time Bipasha's boyfriend regarding his acting skills and facial expression. As an answer to this Bipasha went to show of Karan Johar, named Koffee with Karan and said that Kareena had too many facial expressions while acting. This huge verbal spat has been on since then and probably they will never work together in any film.
Deepika Padukone and Katrina Kaif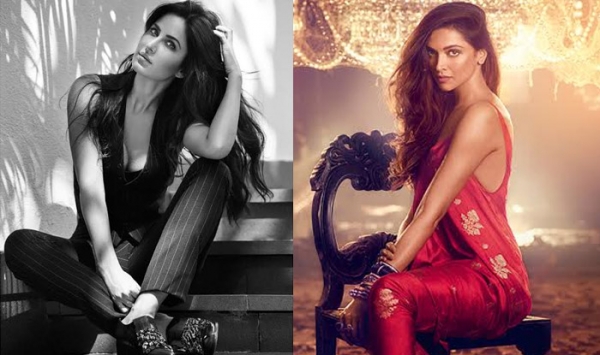 Well, this case was a bit different, both the actresses didn't do anything here but reportedly Ranbir Kapoor cheated on Deepika Padukone with Katrina Kaif and then the problems started. This thing became a huge tabloid and ultimately became the reason for enmity between the two actresses and it has stayed the same since then.
Priyanka Chopra and Kareena Kapoor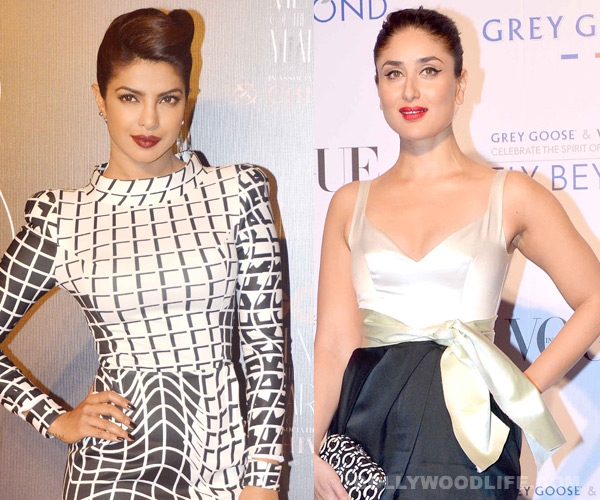 Now, this is probably the most known rivalry. Priyanka Chopra and Kareena Kapoor are pretty famous for saying random but gnarly comments about each other. They never spare each other. They made huge negative comments about each other on karan Johar's show, Koffee with Karan but they also shared a bad blood regarding Kareena's ex-boyfriend, Shahid Kapoor, as Priyanka Chopra became close to him. These two actresses can never stay close together, they are just like two particles who have the same kind of charge and hence repel each other. Kareena also made statements regarding Priyanka calling her accent fake. The hatred was at its peak when the two worked in a movie together named 'Aitraaz' for which Priyanka was praised highly due to her acting but Kareena didn't get any acclamation.

Sonam Kapoor and Aishwarya Rai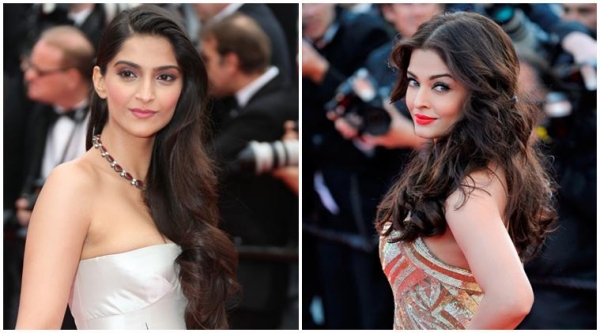 From the beginning of her career, Sonam Kapoor never had a verbal filter and has said a lot of things to numerous personalities which sometimes weren't appropriate as well. Sonam endorsed a popular beauty brand once and which was also endorsed by Aishwarya at that point of time. But Sonam made a pretty shocking remark saying that Aishwarya was an aunty from another generation. This was bad because Aishwarya never did anything to provoke her and ultimately another rivalry was made. Recently, another thing happened in between then, when an endorsement of Jewellery brand changes its ambassador from Aishwarya to Sonam.
Aishwarya Rai and Sushmita Sen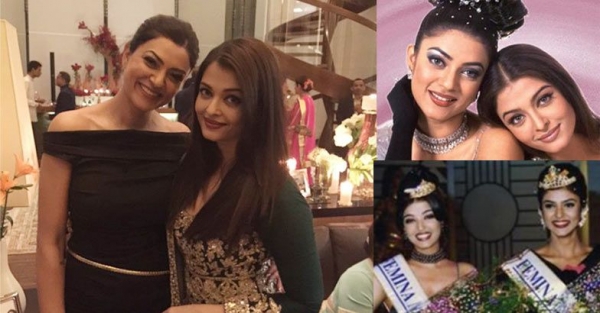 This rivalry might be old as the two concerned actresses don't do many movies these days, but back then the rivalry was really famous. Both Aishwarya and Sushmita were rivals since the days of Miss India as they both fought to get the top spot there. Things never changed in between them but any nasty comments or bad behavior was never there. If you are hoping for a movie starring both of them, then that is totally out of the cards.
Madhuri Dixit and Sridevi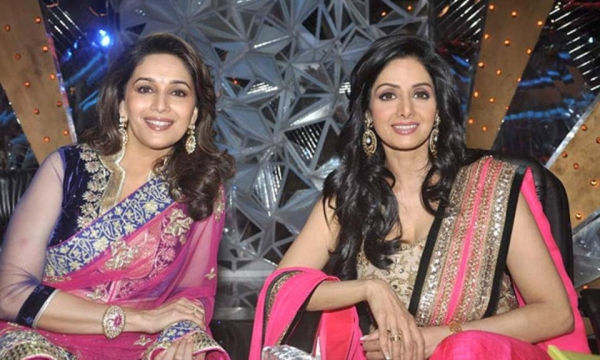 Madhuri and Late Sridevi had enjoyed huge success in the 80s. Both of these actors were superb with there acting skills and dancing skills as well. Their talent took them to amazing heights in their career but the tremendous competition to be the best actress made them rivals. Rumor has that Sridevi got extremely jealous when Madhuri's song 'Ek-do-teen' became immensely popular throughout the country.
Alia Bhatt and Katrina Kaif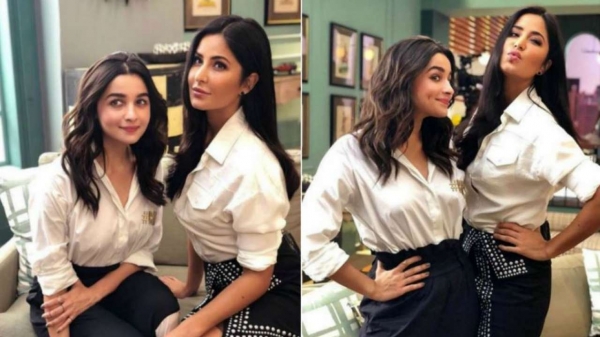 Now, this is probably the most recent rivalry in the industry. Alia Bhatt and Katrina Kaif have been in good terms in previous cases but nowadays the bond has started to become weak. This started to happen just after the relationship between Ranbir Kapoor and Alia Bhatt got confirmed by them. Previously both of these actresses posted pictures on social media platforms sharing pictures of working out together or hanging out together as well. But, since the relationship thing went out Katrina is staying away from her former best friend Alia Bhatt. There was a time when both the actresses actually were very much close to each other and this was quite evident from the social media pictures that they used to often post together. However, ever since the news of Ranbir Kapoor and Alia Bhatt's rumored relationship broke out, it has been speculated that Katrina is trying to stay away from her former best friend Alia Bhatt.
So, basically these were some of the most famous actresses of Bollywood who are really known for their extreme rivalry and this will go on forever and ever and the list will become longer.