Ravichandran Ashwin will be leading Kings XI Punjab (KXIP) in the upcoming season of the Indian Premier League (IPL). Ashwin's captaincy was announced during a Facebook live session conducted by former India batting star and KXIP mentor Virender Sehwag in February. KXIP on Tuesday unveiled their new jersey and also conducted a Facebook Live session for the same. Post the event, Ashwin revealed how no one will be able to predict his moves as he will try and stay as unpredictable as possible.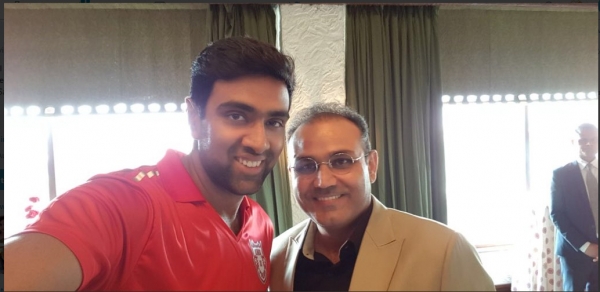 "It is a new challenge. You'll not be able to predict my next move. All players you think are going to open, will play in the middle order & all the middle-order batsmen will open. I'll try & stay as unpredictable as possible," Ashwin told at press conference

KXIP will begin their campaign against Delhi Daredevils on April 8 at the Feroz Shah Kotla, Delhi.

When Ashwin was appointed as captain, Sehwag had said that he always wanted a bowler to be a captain.

"I always thought that if someone should become the captain it should be a bowler because I am a great fan of Wasim Akram, Waqar Younis, Kapil Dev. These were bowlers, who went on to become captains and did really well for the team. I'm sure Ashwin would wonders for Kings XI Punjab this season," Sehwag had said.

Sehwag also pointed out the best quality of Ashwin.

"The best quality in Ashwin is that he is very smart and he can change the bowlers very quickly. He understands the T20 format better than anybody else because he used to bowl in slog overs ,he used to bowl in Powerplay . So, he knows what to do in T20 format," Sehwag added.