Decoding winter makeup is now easy.
Winter is finally upon us and boy, are we excited! However with winter, comes the horror of dry skin and flaking, it is unflattering and not welcome! No matter how much you make a protective layer of coats, scarves and beanies around yourself, the winter winds can get to you and make your skin flaky and cracked. Fret not ladies, make up is here for our rescue. Yes, you heard that right; we can eliminate those cracks and dry skin by following some simple beauty hacks that will ensure that you have smooth skin all winter long. Here are some tips to follow this winter to avoid the harsh winter season.
1.Night-time prepping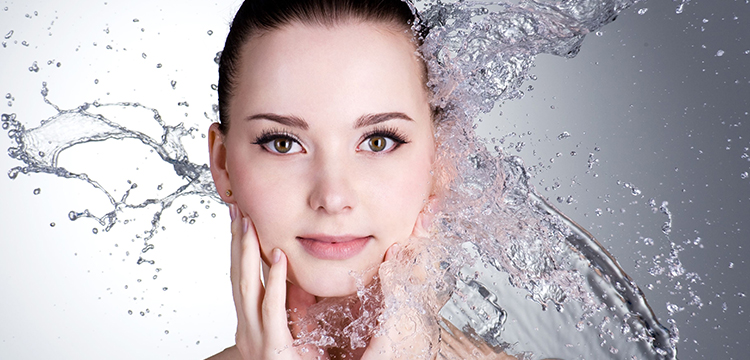 Do not underestimate the importance of prepping your face at night. Never go to sleep with a dry face, which makes it difficult to apply makeup in the morning. Exfoliation helps in opening up your pores and letting your skin breathe, releasing your natural oils and keeping your face soft and smooth.
2.Moisturize!
I cannot stress how vital this step is. Moisturizer is your best friend in winters, keep it close. It should always find a place in your purse. Apply moisturizer before you start applying your foundation or primer. This will solve two purposes- first; it will prevent flaky and irritable skin. Second, the makeup will stay put.
3.Choose the right foundation
It is essential to check that the foundation you use is not past its expiration date. Foundations that are meant for oil control should be absolutely avoided in winters as they only escalate the problem we are running away from. Try using cream base foundation and make sure not to over apply it else there is a danger of your face looking cakey.
4.Keep your lips happy!
Lipstick is a woman's favorite companion. Don't go overboard with the lipstick shade you choose. During the day, try to keep the shade a natural pink or nude that blends well with your skin. Do not forget to apply lip balm before you put your lipstick. This will prevent chapped lips. When you are heading out for a girls night out, you can opt for a darker shade of red or wine.
5.Invest in a good facial spray
Facial spray should be your BFF during winters. It will ensure that your skin is hydrated all day long. This will prevent dry skin when the winds are particularly harsh.
Don't let winters come in the way of you looking your best every day!