and set the trend for the pack to follow
She is in the news for her acerbic tongue that challenges the status quo – whether it's nepotism, hypocrisy, feminism or phenomenal performances. Another area where Kangana proves her grit is fashion.
While the rest of Bollywood tries to straighten, rebond, relax their frizz, Kangana Ranaut stuck to her curls and bagged roles to-die-for. The Rangoon actress has never been shy of experimenting with looks no actress would dare, and coming out trumps. She's not afraid to break international trends to Indian junta – power brows, short baby doll dresses, shoulder robing – and be the trendsetter, all with a disarming smile. This is one queen who wears her crown lightly. Check out the multiple times she broke fashion rules in true fashion rebel style.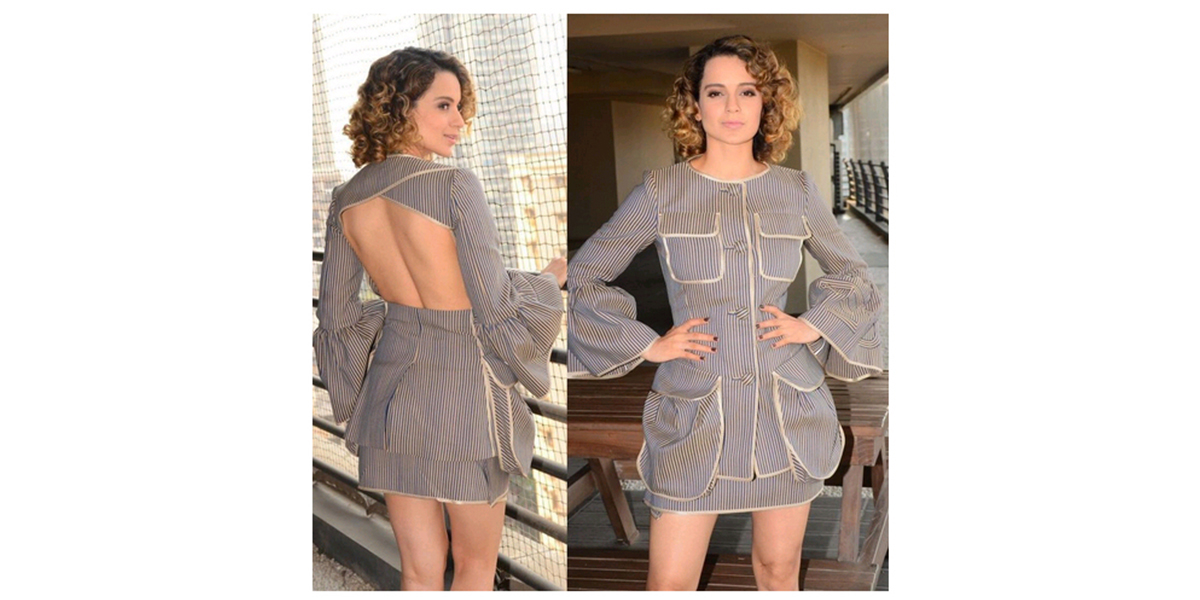 1. Huge pockets, bell sleeves and an ultra short hemline in a shirt dress with dizzying vertical stripes. And that open back. It all comes together in Kangana's ensemble that made the Rangoon promotions more rangeela.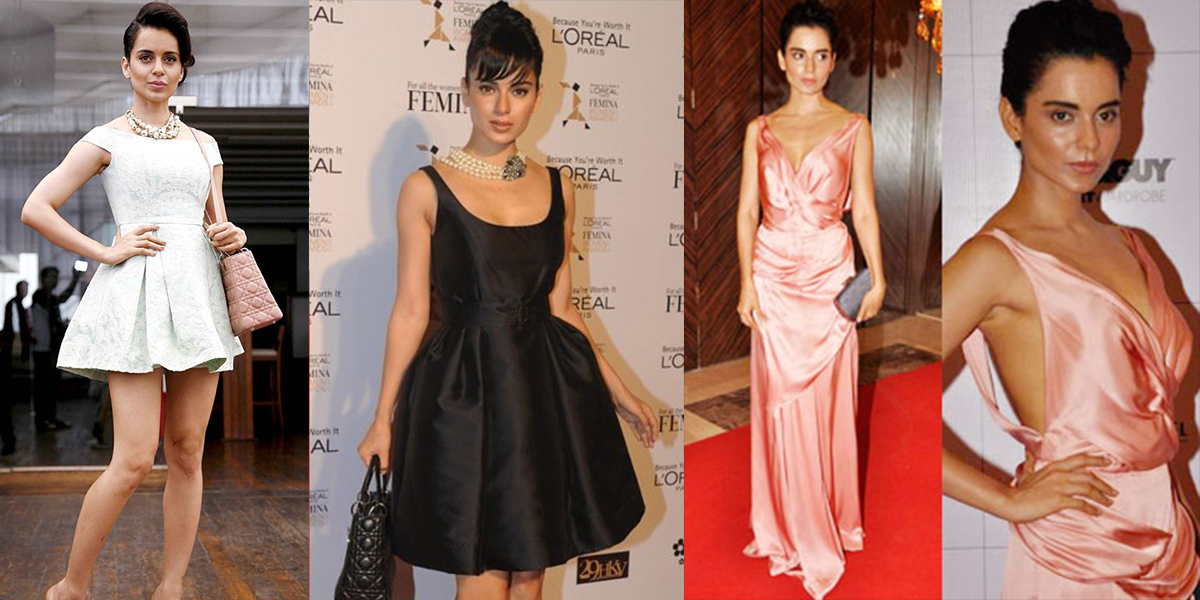 2. Kangana dared to bare in a peachy satin gown that threatened to show side boob and put her on the list of famous wardrobe malfunctions. Neither happened. Kangs won rave reviews from fashion critics for carrying off the designer gown sans accessories.
She has channeled Audrey Hepburn on more than one occasion in baby doll dresses, box bags, pearls and that famous fringed bun. It's an attempt that could land her flat on her face. Instead she rose in the trendsetter ranks.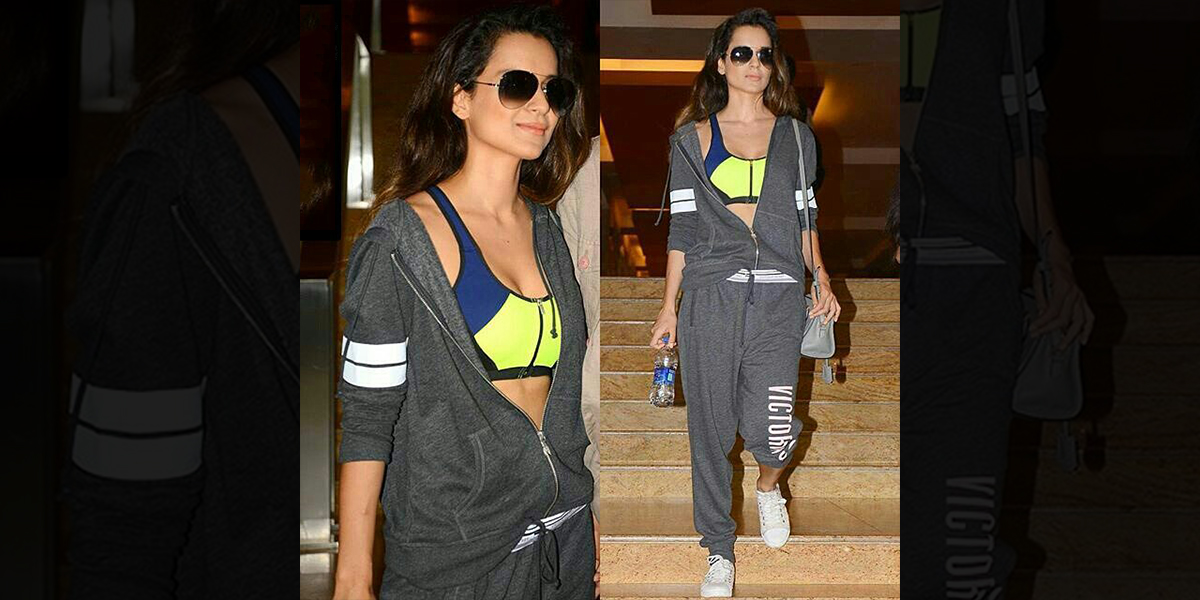 3. You can't hold this Queen back on her gym run either. This carefully dishevelled slouchy chic look has athleisure written all over it. At most movie screenings, Kangana makes the simple jeans and tee combo cool by wearing it differently. Move over Cara Delevingne. We've got our own mascot for casual style here.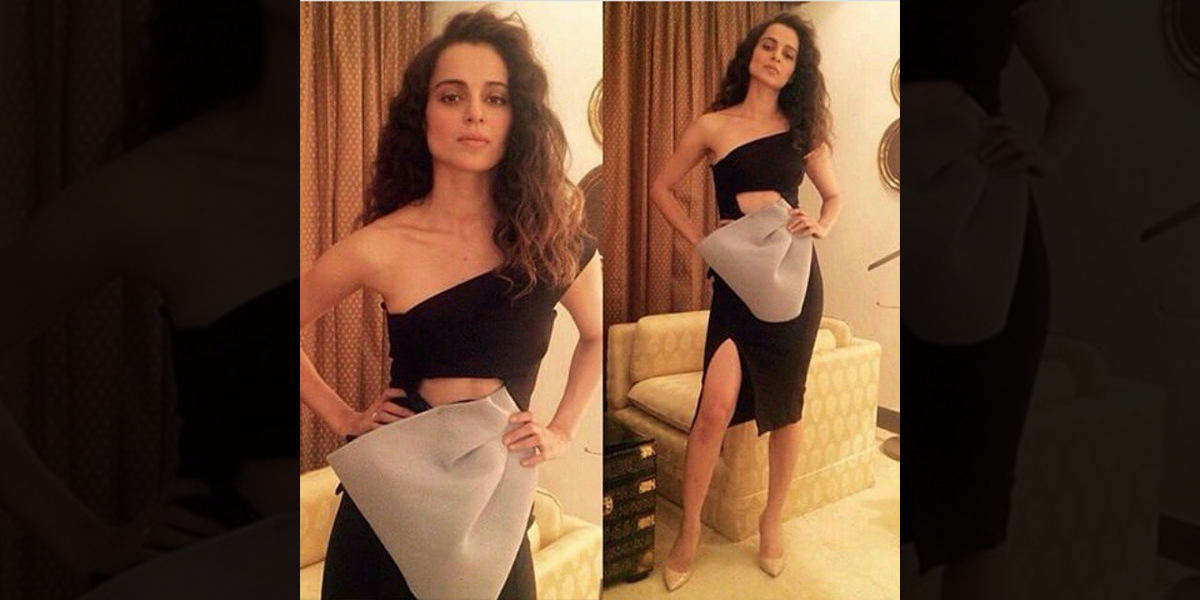 4. Who would dare wear a giant pocket the size of kitchen napkins fixed to the front of a sexy LBD and not look laughable? Kangy baby.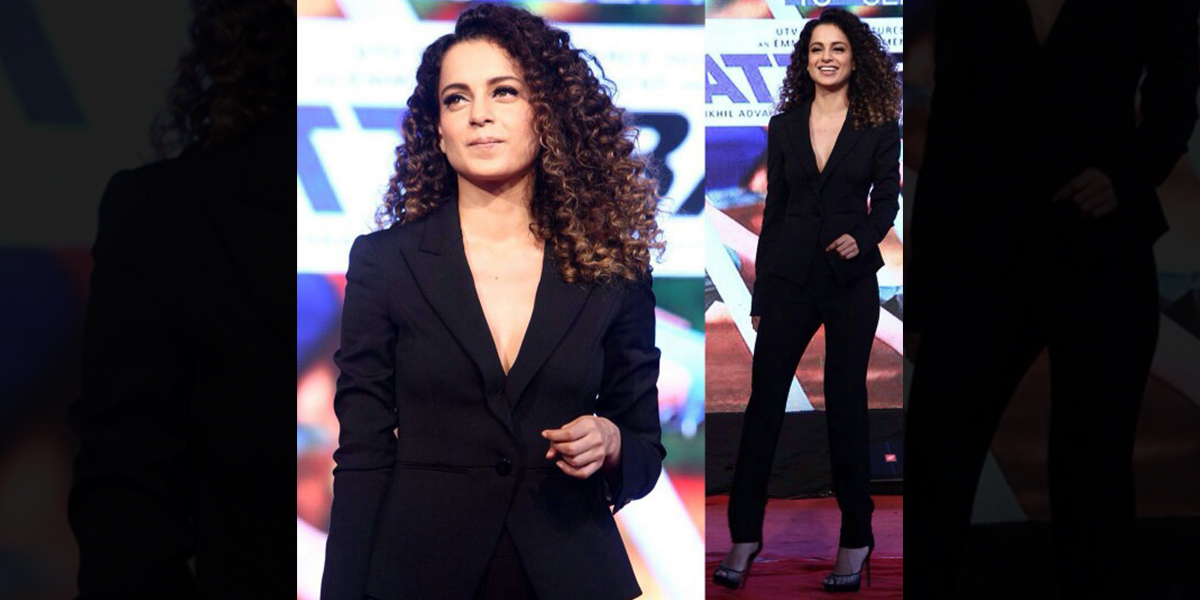 5. Kangs wore a black shirtless suit to a media event and totally nailed it, looking cuter than a ramp model would. This was when Hollywood belles had just started making it their red carpet ensemble of choice.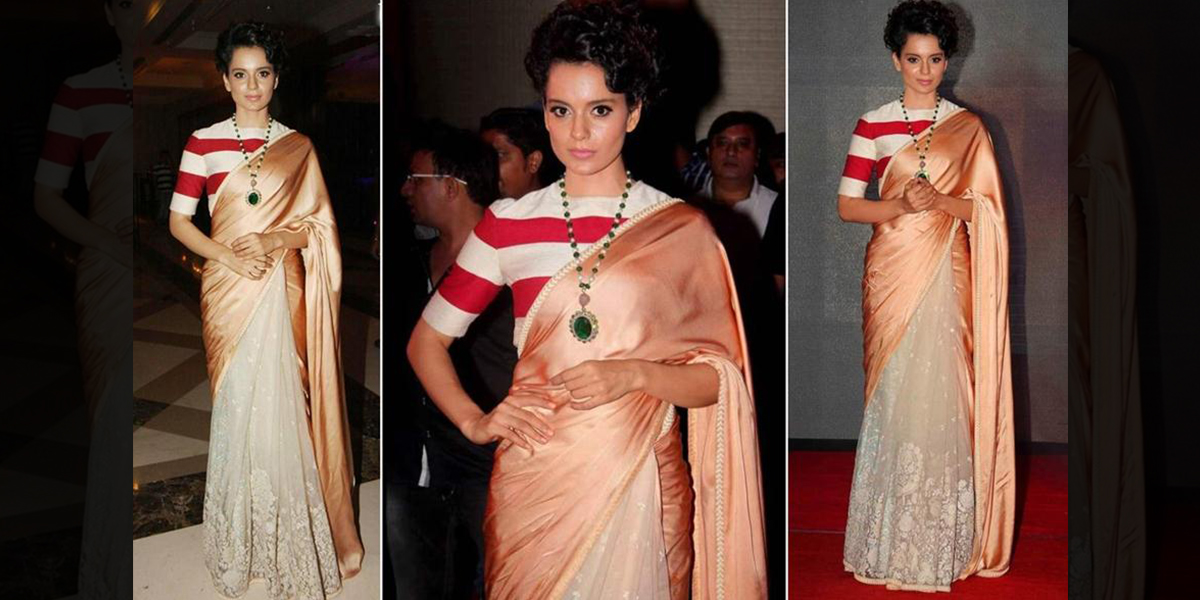 6. Nautical stripes on a saree blouse? Who would have thought the combination would work. Kangana made designer Sabyasachi's idea work in the most elegant way possible. With a curly bun and peachy two-tone saree.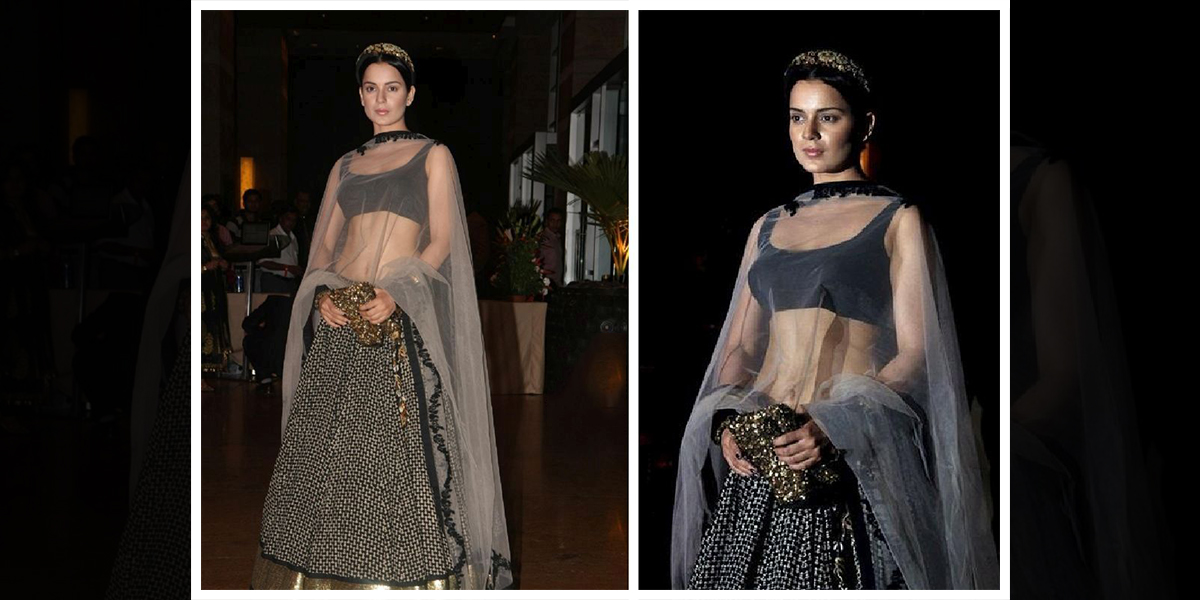 7. Filmi weddings have guests dressed in their dazzling Benarasis and decked in gold or gowns and diamonds. Our style rebel decided to go in a completely new direction for a high profile Bollywood wedding. In true diva style, she attended without a date; in a brocade lehenga with a see-through dupatta that showed off her abs. The only accessories she had was a rose gold clutch and a floral headband. Despite no jewellery and minimal makeup, she stood out among all the famous baaraatis for her brave choice of ensemble.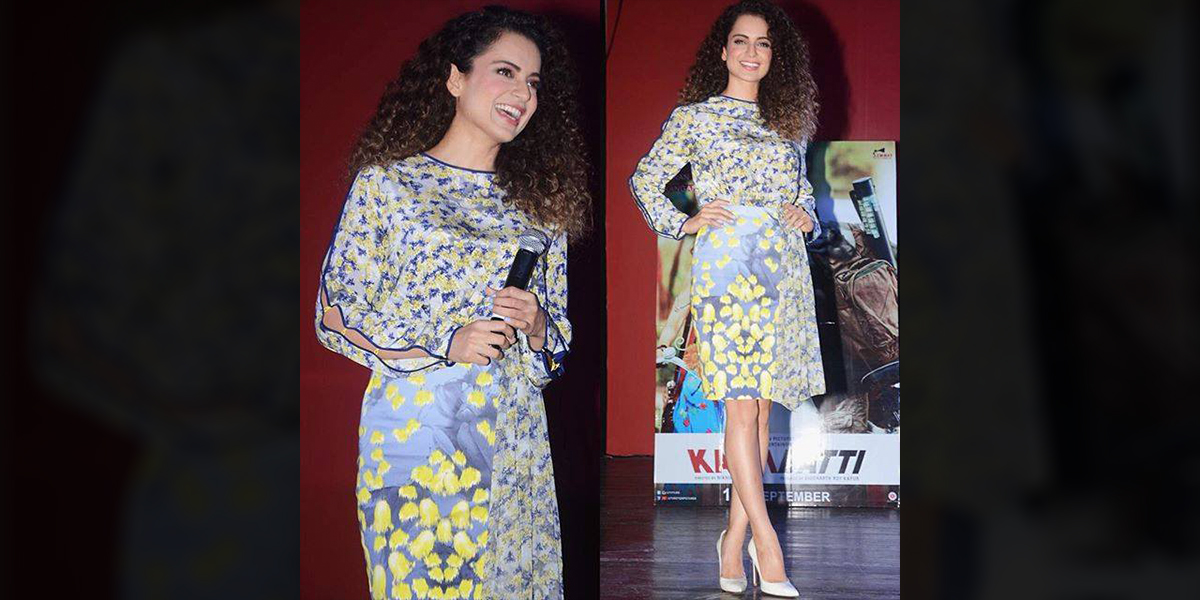 8. Kangana gave the wrap dress a fresh twist at a film promotion. Her cute dress had mixed floral prints and frilly cuts on the outer sleeves. A tricky one that only this ghani bawri could carry off effortlessly.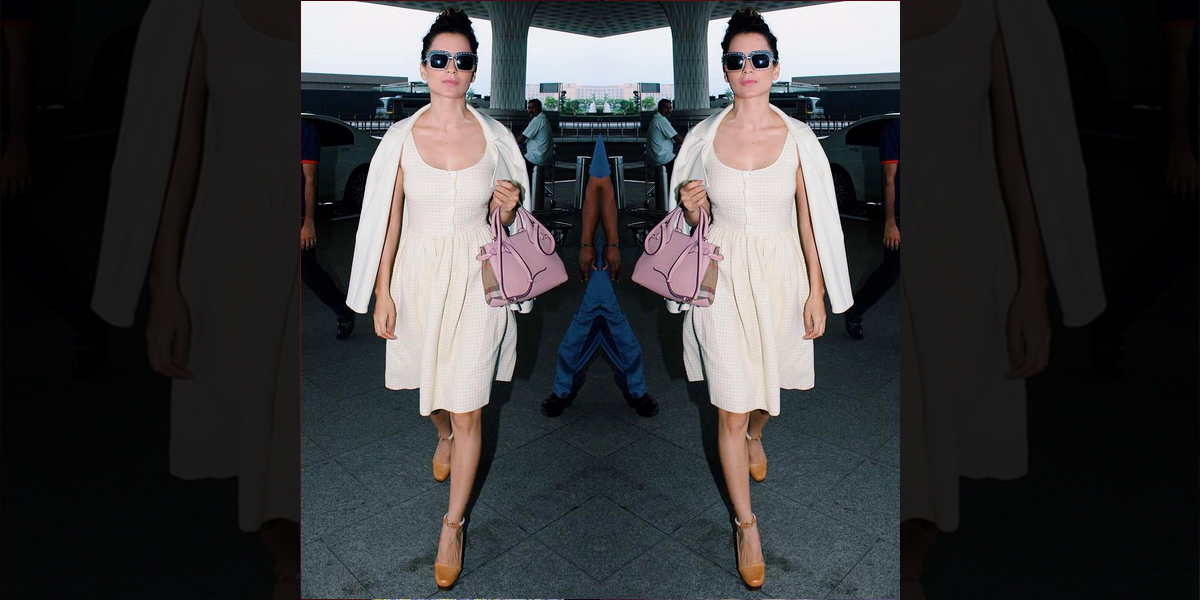 9. Kangana's airport looks are the stuff of fashion headlines. One such was when she became the first Indian celebrity to do shoulder robing (draping the coat over the shoulders and leaving the sleeves empty). She looked every inch the diva in her white dress, tan Mary Jane shoes and Marge Simpson bun.
Time and again, Kangana has proven her fashion rebel niche in the style stakes, in Bollywood and at international fashion weeks. No wonder brands like Burberry and Dior are clambering to get her into their clothes. We salute this sweet-faced rebel child.