1. Pâtissez, Canberra, Australia
They are world famous for their freakshakes, a decadent ice-cream milkshake, stacked with cake slices, candy floss and marshmallows in a glass jar. It is a marvelous work of art which sometimes people have to wait for up to 2 hours for. Apart from these, they also serve lemon meringue, bacon jam, poached pears and offer an impressive breakfast and lunch menu as well.
2. Vogue Cafe, Sydney, Australia
Vogue Cafe in Sydney serves delicious milkshakes and smoothies in glass jars loaded with toppings. Their famous Nutella milkshake and chocolate rimmed with waffle cone, sprinkles, cocoa powder, whipped cream, sour worms, macadamia, coloured popcorn and liquorice is to die for. Try their lime milkshake, it's delicious.
3. Keventers, Delhi, India
Keventers is a vintage diary brand which has been there since the 70s. They serve the shakes in their signature glass bottles that you get to take home with you. Apart from the classics, they recently added interesting flavours like Melting Roses, Mint Oreo Crumble and Hulk's Bulk.
4. Theobroma, Mumbai, India
Theobroma is a chain of bakeries all over Mumbai, the Colaba outlet is the best though. They offer delicious milkshakes in a variety of flavours including chocolate, vanilla, brownie-banana, and caramel cookie. Try the Carrot Cake milkshake there, you won't regret it!
5. Cake Spade, Singapore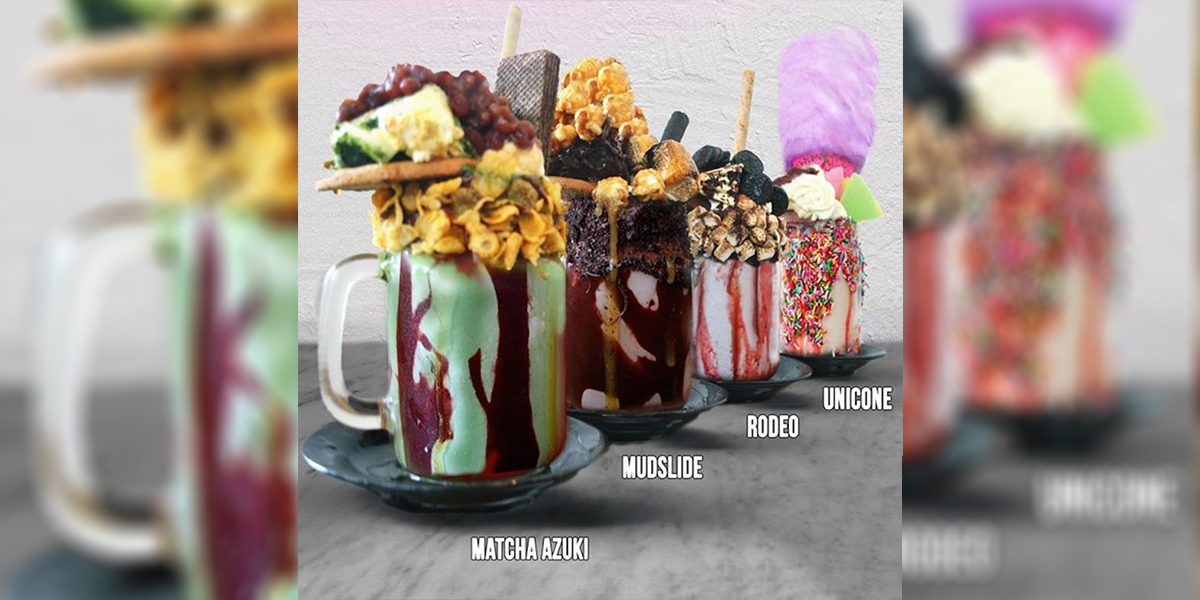 The flavours are exiting. The Unicone is a classic vanilla ice-cream shake topped with a slice of red velvet cake with cream cheese, coloured biscuit pieces, rainbow sprinkles which are dusted onto the mug with Nutella, topped with an ice-cream cone of pink candy floss. A must visit!
6. Max Brenner, New York City, USA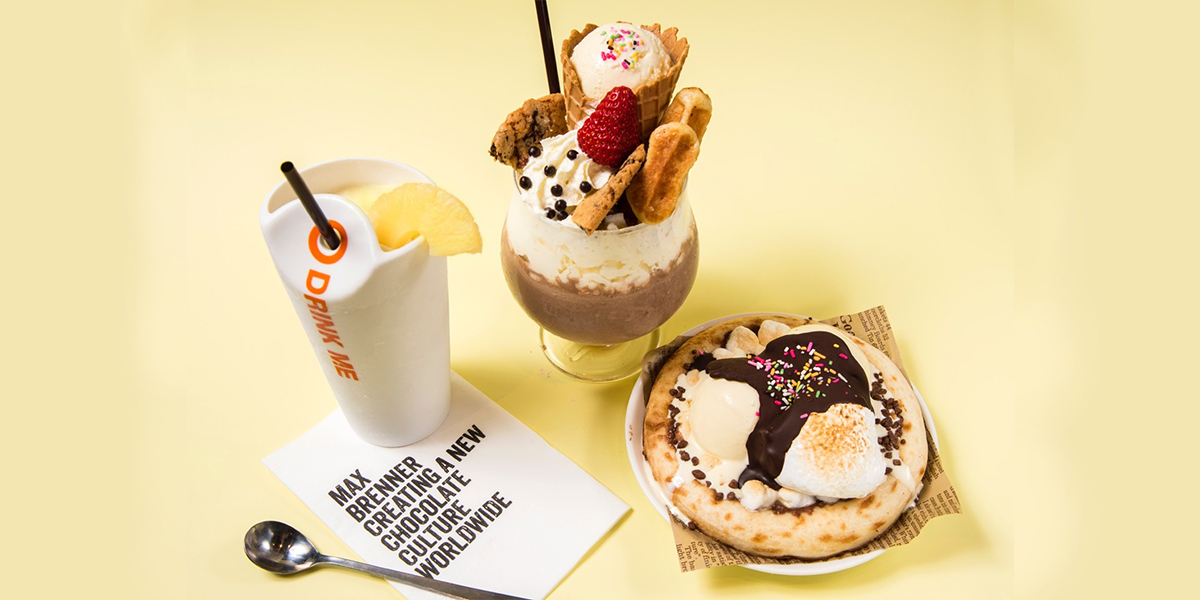 All the shakes at this restaurant, including the Coconut White Chocolate Truffle, Cookieshake, and Eighties Milkshake flavors, are served in the signature Max Brenner Cup. Apart from killer milkshakes, Max Brenner also offers chocolate pizza and even chocolate syringes. Try the Pure Chocolate Granita milkshake!