Home of seasoned actor Dev Anand in Juhu, Mumbai, apparently has a new owner. The home where the late celebrity lived with his wife Kalpana Kartik, their children Suniel Anand and Devina Anand, is rumoured to have been sold to a real estate business for an unbelievable sum. The owner intends to convert the house, which was in a prime site, into a multistory tower. The transaction was recently finalised, and soon the paperwork is completed, the work will start.
Dev Anand's Juhu Home Sold For Rs 400 Crore
Hindustan Times said that Dev Anand's house would be converted into a 22-story tower. The actor's house, which was in Mumbai's Juhu neighbourhood, has been acquired by a reputable real estate firm. According to reports, the agreement has been finalised, and the documentation is being prepared. According to the article, "it has been sold for approximately 350–400 crores because it's a prime location with bungalows of notable industrialists in the neighbourhood."
According to the article, notable actors Dimple Kapadia and Madhuri Dixit once resided in the apartments constructed around the bungalow's grounds. The mansion of the seasoned celebrity will now be replaced with a tower of 22 Floors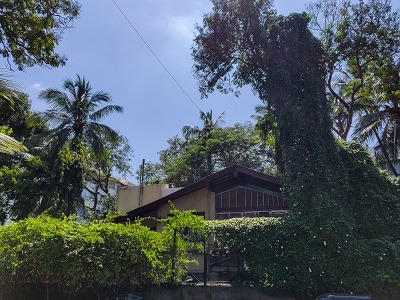 When Dev Anand Speak About Building His Dream Home
Dev Anand once talked about constructing his dream home in Juhu. The actor told a media outlet that he fell in love with Juhu's wilderness when he constructed his house there in 1950, when the area wasn't well-known. According to Dev Anand, Juhu was a small village and a complete wilderness in those days.
The seasoned actor said that he preferred residing in Juhu since, at his core, he was a recluse. Dev Anand further stated that Juhu had grown overpopulated and was particularly busy on Sundays. "The beach isn't the same anymore. The park in front of my home in Iris Park has been replaced with a school and four bungalows, the actor added in the interview.