Shah Rukh Khan, the King of Bollywood, has delighted his fans yet again with a thrilling glimpse of his upcoming film, "Jawan." Directed by Atlee, this action-packed extravaganza promises to be a complete entertainer. Alongside Shah Rukh Khan, the movie stars the talented Nayanthara and Vijay Sethupathi, adding to the excitement surrounding the project .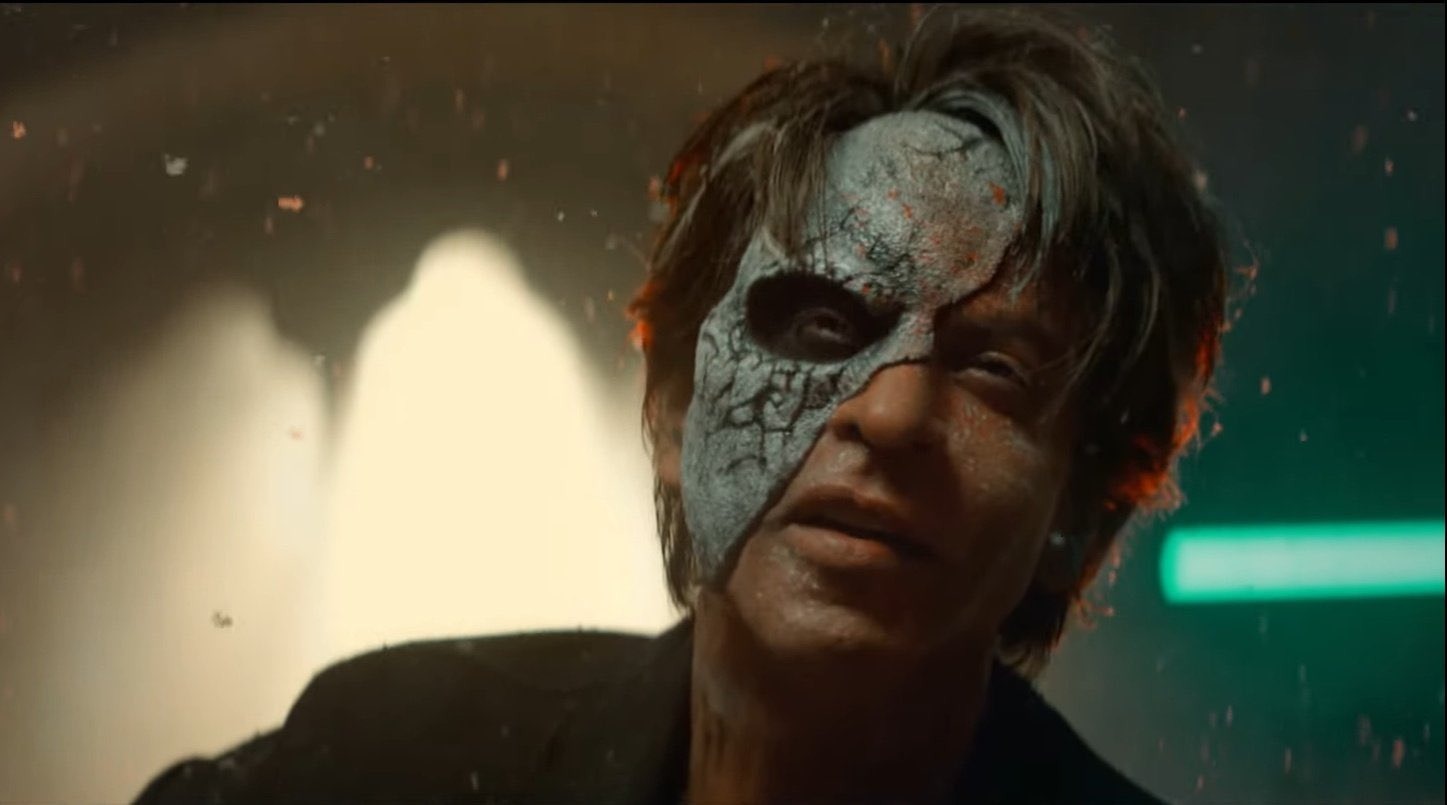 After the massive success of his recent blockbuster "Pathaan," Shah Rukh Khan's popularity has soared to new heights. Now, with "Jawan," he is all set to captivate audiences once more. The prevue of the film showcases a never-seen-before avatar of the King Khan, leaving fans exhilarated .
In "Jawan," Shah Rukh Khan portrays a villainous role, showcasing his versatility as an actor. The prevue offers a tantalizing glimpse of his various looks, including a striking bald appearance, which has generated immense buzz among fans. Moreover, the film features Nayanthara's bold and captivating presence, Vijay Sethupathi's action-packed avatar, and a special cameo by Deepika Padukone .
Atlee's directorial brilliance shines through every frame of the prevue, leaving the audience craving for more. The captivating background score and tracks composed by Anirudh, renowned for his musical contributions to major films, add an extra layer of excitement .
Scheduled for release on September 7, "Jawan" is eagerly anticipated by fans across the nation. With Shah Rukh Khan's powerful performance, Atlee's visionary direction, and a star-studded cast, this film promises to reinvent the action genre in Indian cinema