Eight days after its debut, Carry on Jatta 3 surpassed its predecessor, Carry on Jatta 2, to become the most successful Indian Punjabi movie of all time worldwide. Pakistani movie The Legend of Maula Jatt, which made over $11 million last year, has the biggest box office performance in the Punjabi language film industry. It's anticipated that Carry on Jatta 3 will cross that in the upcoming days. The comedy picture, directed by Gippy Grewal and starring a cast of comedic heavyweights that includes Binnu Dhillon, Jaswinder Bhalla, Gurpreet Ghuggi, Nasir Chinyoti, and Karamjit Anmol, has made over Rs. 64 crores as of yesterday. The film's local and foreign box office receipts are split rather evenly, with Rs. 32.25 crores ($3.90 million) coming from India and Rs. 32 crores ($3.90 million) from other countries.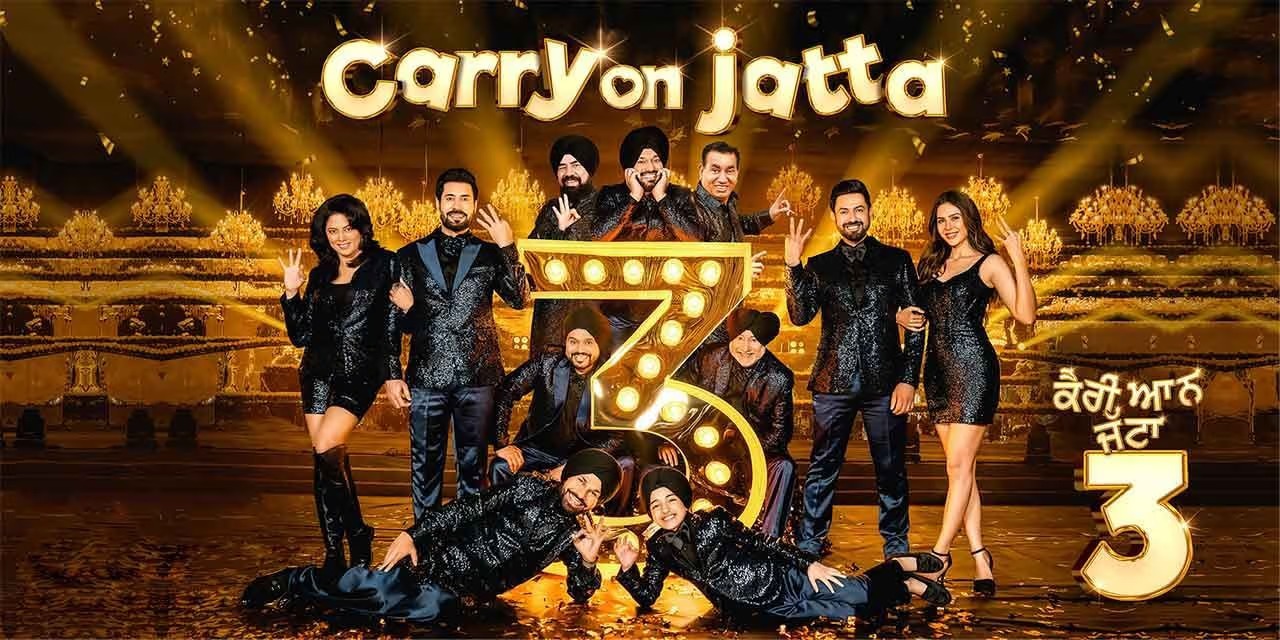 The movie, which is presently the fourth-highest grosser in Indian history, will move up to second place during the weekend before passing Carry on Jatta 2 to claim the top spot. Similar to that, it has not yet surpassed Chal Mera Putt 2 in terms of worldwide box office revenue, but it will, perhaps by Sunday.
The following list includes all-time top-grossing Punjabi films at international box offices:
Carry on Jatta 3: Rs. 64.25 crores (8 days)
Carry on Jatta 2: Rs. 61.50 crores
Saunkan Saunkne: Rs. 59 crores
Chal Mera Putt 2: Rs. 58 crores
Honsla Rakh: Rs. 57 crores
Shadaa: Rs. 55.25 crores
Chaar Sahibzaade: Rs. 52 crores
Jodi: Rs. 45.50 crores
Several films with budgets between Rs. 50 and 60 crores have been released in recent years. Films frequently earn more money abroad than at the Indian box office due to the rise of the international market, especially Canada. Without India providing the level of numbers needed, let's say six years ago, a movie might have been among the top earners globally. Even though there was a chance for bigger worldwide profits, many films did not do well either domestically or abroad. Carry on Jatta 3 is finally performing well in both markets and could surpass the Rs 100 crores mark.
The third installment in the popular "Carry on Jatta" comedy film series and the follow-up to Carry on Jatta 2, the highest grossing Punjabi movie to date, is "Carry on Jatta 3." The comedic cast of the movie, which also includes Gurpreet Ghuggi, Binnu Dhillon, Jaswinder Bhalla, Nasir Chinyoti, B.N. Sharma, and Karamjit Anmol, is led by Gippy Grewal and Sonam Bajwa.