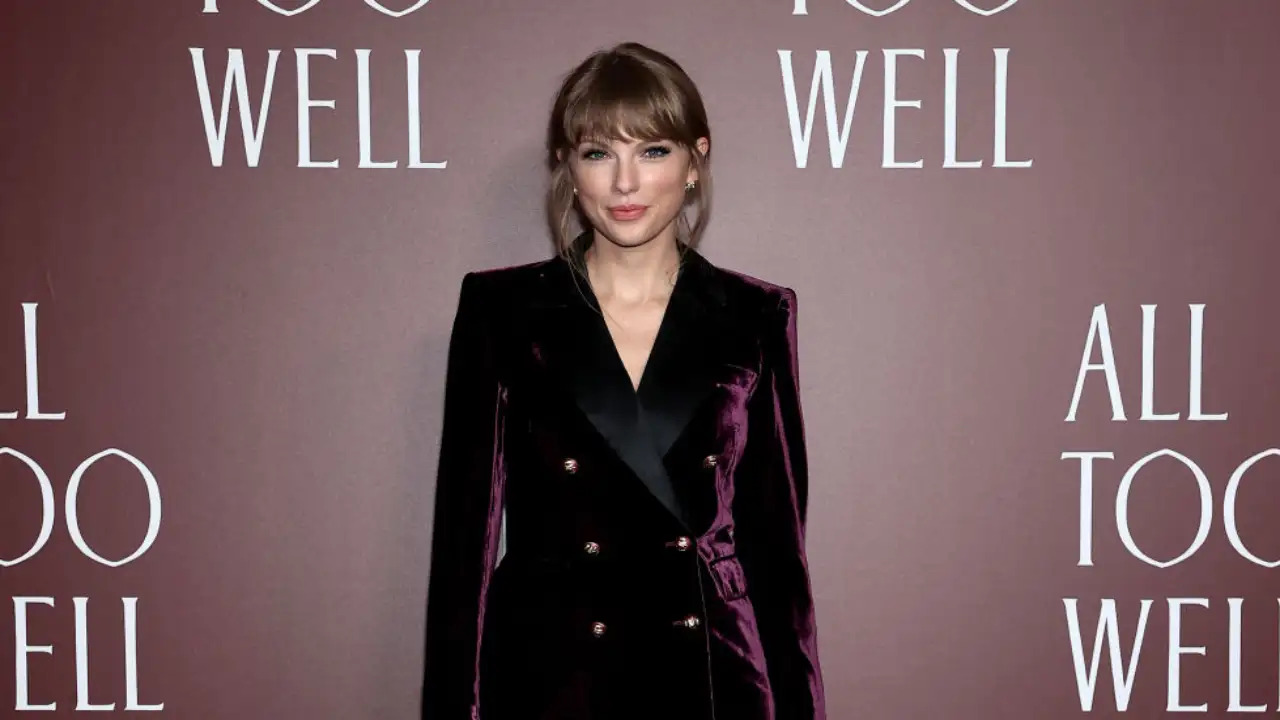 The cats are out of the drawer. On Friday night, Taylor Swift made a sparkling appearance at the Toronto International Film Festival as she attended the event to promote the 10-minute short film of her song All Too Well. While answering questions, the singer revealed the meaning behind her mentioning a red scarf in the song lyrics of the popular hit.
Fans have previously speculated that the red scarf in All Too Well is a snippet of truth from her real-life relationship with actor Jake Gyllenhaal. At the event, Taylor said of the motif, "Basically, the scarf is a metaphor and we turned it red because red is a very important colour in this album, which is called Red." While Swift was apprehensive about talking in depth about the scarf and its meaning or even its origins, she did clarify that it was a metaphor. Though the 32-year-old singer stopped herself from spilling too much personal detail about the real-life inspiration for the scarf.
Taylor added, per ET, "And, I think when I say it's a metaphor ... I'm just going to stop." When the short film, which has been written and directed by Swift, came out the buzz around the film was not just about the fact that the famous pop star was making her directorial debut but also because fans kept on piling theories about the meaning behind the film and its very obvious leanings in Swift's real life. The short film also gained traction for casting Stranger Things' Sadie Sink alongside Teen Wolf star Dylan O'Brien.
As for the song, Taylor mentions the scarf in the lines, "And I left my scarf there at your sister's house/ And you've still got it in your drawer even now." She also added, "But you keep my old scarf from that very first week/ 'Cause it reminds you of innocence/ And it smells like me."
Also Read: House of The Dragon Ep 4 Review: Matt Smith and Milly Alcock shine as the prequel takes peak GOT level twists.