Quick and easy ways to add antioxidant-loaded berries that take 5 minutes or less
Berries are very berry antioxidant-rich rockstars of the food world that even fruit-sparse diets like the Ketogenic meal plan allow. Berries are low in sugar compared to most fruits, despite their pleasurable flavour. They are high in anthocyanin, an antioxidant that is proven to lower blood pressure. Most berries (yes, there are many types) come loaded with important nutrients that fight deficiencies and make you feel good. On days you don't want to pop a berry into your mouth, here are delicious and healthy ways to make them part of your meals.
1-minute berry fruit cream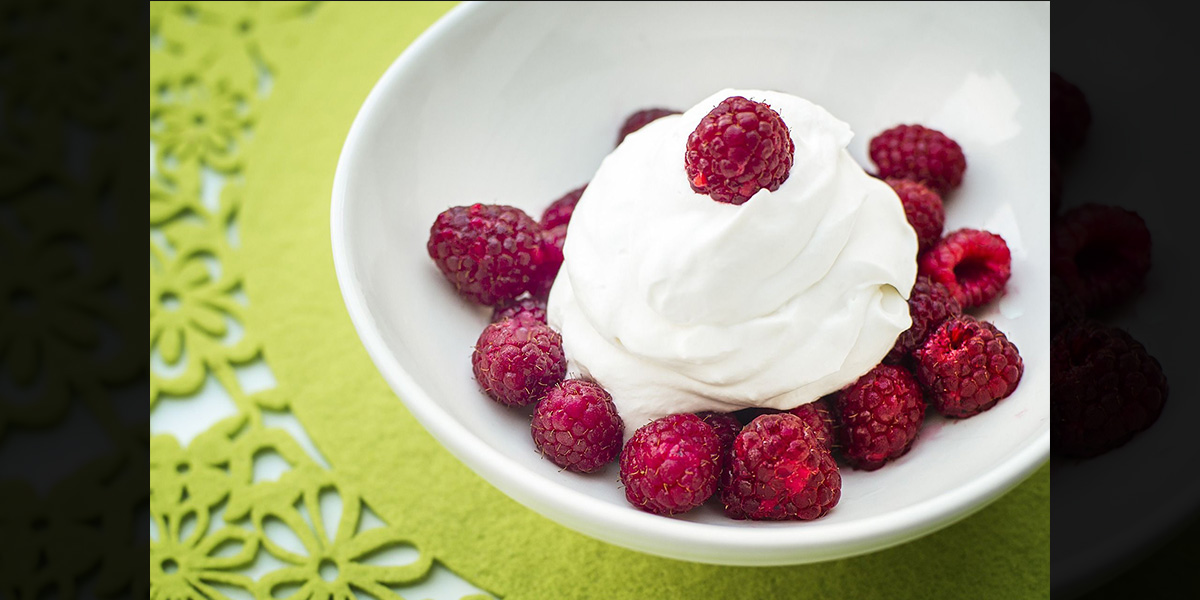 Total time: 1 minute
Store-bought fresh cream works just as well for this fresh and smooth dessert. Stir a tablespoon of castor sugar into two cups of heavy cream and add two drops of vanilla essence. Add more sugar, teaspoon by teaspoon, if the mix isn't sweet enough. Throw in a generous serving of berries of your choice. Blueberries, strawberries, blackberries, raspberries. In fact, you can make a colourful bowl of mixed berry fruit cream that has all your favourite berries, each variety bringing its unique flavour to the bowl. Chill if required.
Berry infused water
Total time: 5 minutes
Slimming, detoxifying and refreshing; mixed berry infused water takes less than five minutes to assemble. Slice a handful of strawberries. To a tumbler of chilled water, add these and a handful each of blueberries, raspberries and blackberries. Separate the leaves from a sprig of mint and throw them on top. Stir the water gently, and it's ready to be sipped on.
Blue buzz smoothie
Total time: 5 minutes
Assemble a cup of blueberries, one chopped banana, the juice of a lime and two cups of Greek yogurt. Blend all the ingredients until smooth and serve with ice. There's no need to add sugar or sweetener since the banana and blueberries contain natural sugars. Smoothies are fantastic for breakfast and post-work snack when you are rushed for time and want to whip up something healthy and light but tasty.
Best berry porridge
Total time: 5 minutes
Another ridiculously healthy breakfast recipe, which has energy-giving slow carbs in the form of oats and antioxidants and vitamins through blueberries. Bring 2 cups of milk to a simmer over a medium-low flame and stir in a cup of oats, a tablespoon of coconut oil, and a dash of cinnamon powder. Cook for 3-4 minutes. Take off the heat and stir in the honey. Garnish each serving with half a cup of berries of your choice.
Goji Berry dry salad
Total time: 3 minutes
This nutrient-dense salad delivers a crunchy punch with three superfoods – apples, apricots and goji berries. The nutty-sweet flavour of this dry salad is different from the leafy 'wet' salads. Toss half a cup each of goji berries and dried apricots into a bowl. Add a chopped apple and sliced almonds. No need for a dressing.
Next time hunger strikes, have a very berry blast with these nutritious weight-reducing dishes.