There is no doubt that our stars live a luxurious life. Not everyone gets it on silver platter, as some of these celebs had to work round the clock to achieve the desired goal. 'Kai Po Che!' actor Sushant Singh Rajput one such actor who fulfilled his childhood dream with his hard work. Making his foray on big screen from television, Sushant has come a long way in a very short span of time.
Sushant Singh Rajput just bought himself something special that he had dreamt of since his childhood. He has gifted himself an expensive car, 'Maserati Quattroporte'! Sushant is so happy with this achievement that he shared his excitement on twitter as, "I've been playing with the miniature since I was a small kid. It was about time to own the beast :) Ride? #maserati #quattroporte"
Though his personal life was troubled after his separation from long time beau Ankita Lokhande, his professional life is doing exceptionally well. Sushant's last outing in 'MS Dhoni: The Untold Story' was a massive hit. He will be next seen in Dinesh Vijan's 'Raabta' with Kriti Sanon which is a film based on two eras. The film is in post production process. Sushant is shooting for Karan Johar's 'Drive' with Jacqueline Fernandez. After 'Drive', Sushant will be seen in India's first space adventure 'Chanda Mama Door ke' alongside Nawazuddin Siddiqui and R Madhavan.
Apart from Sushant, there are other B-town celebs who own the most expensive cars like-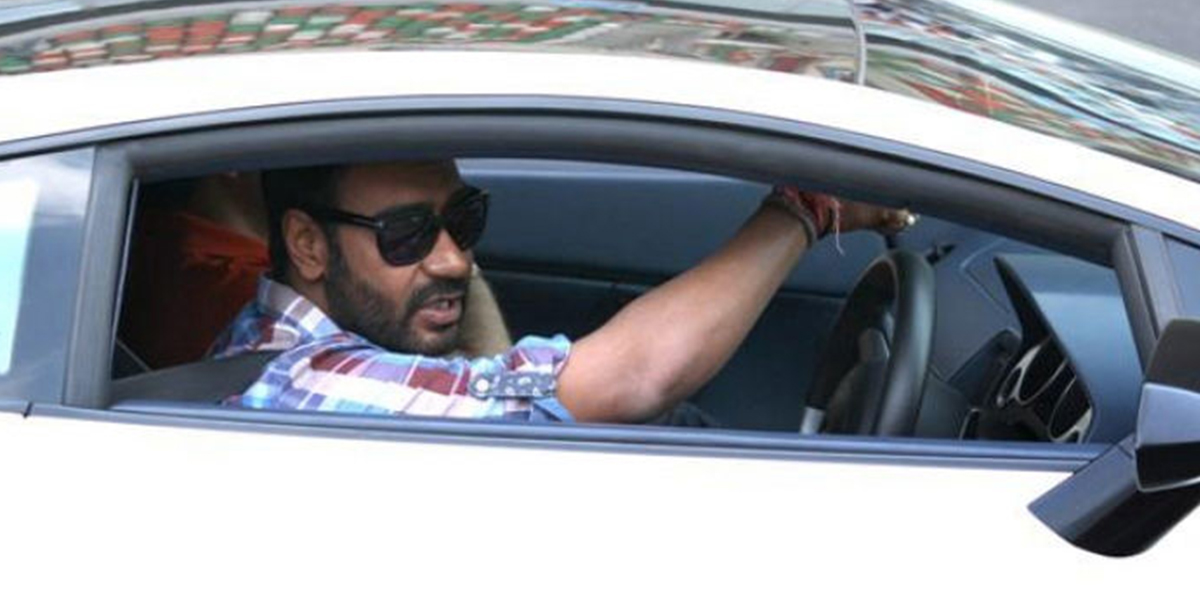 Ajay Devgn is fond of cars. Ajay was the first owner of Maserati Quattroporte in India, costing a cool Rs 1.4 crore.
Bollywood's hottest foreign import, Sunny Leone's husband Daniel Webber gifted her Maserati which costs a whopping 1.5 Crore.
Hrithik Roshan is the proud owner of several luxury cars such as Mercedes S500 and Jaguar XJ worth Rs 1.5 crore.
The Desi Girl Priyanka Chopra has Rolls Royce costing Rs. 2 crore.
John Abraham is known for his collection of bikes and cars. He is the owner of a 2013 Black Lamborghini Gallardo and a modified Maruti Gypsy. The Gallardo is worth a massive Rs 2 crore.
The 'Barfi' star Ranbir Kapoor also has an enviable collection of cars and bikes. The Audi R8 in his collection costs Rs 2 crore.
Sanju baba is a big fan of sports cars, as can be seen from his Ferrari 599 GTB, worth over Rs 3 crore.
Amitabh Bachchan has the largest collection of cars among actors. He has about 25 cars in his collection. His latest acquisition is a 2014 Rolls Royce Phantom, costing Rs 3.5 crore. He also frequently drives across in a Mini Cooper.
Perfectionist Aamir Khan has recently bought a bomb proof car for special protection from threats received against his TV show Satyamev Jayate. The specially built Mercedes S600 luxury sedan costs a whopping Rs 10 crore.
Shahrukh Khan is the Baadshah of Bollywood and his list of cars includes the Bugatti Veyron, the fastest production vehicle in the world, as also a BMW sports car. The Veyron reins in at a huge Rs 12 crore.