Deepika Padukone is one of the most active social media stars. The "Bajirao Mastani" actress often shares photos of her personal and professional life on her Instagram with her millions of fans. Deepika's fashion sense has always been at the forefront. On Sunday, Deepika took to Instagram and shared some adorable photos of her latest glamorous photoshoot where she can be seen wearing the traditional look in yellow and green saree. She accessorized her outfit with elegant earrings. With her hair in a bun, she looked lovely.
Deepika Padukone is one of the busiest actresses in Hindi cinema. She recently signed up for a Hollywood production, which will be a cross-country cultural rom-com. Deepika will appear alongside SRK in the long-awaited 'Pathan' that was just announced. It is said that Deepika will do a lot of stunts on Pathan. She will also star in the Hindi remake of the Hollywood movie 'The Intern'. Amitabh Bachchan will star alongside Deepika and will play the role of Robert De Niro in the original film. Previously, the movie was supposed to be with Rishi Kapoor in the leading role.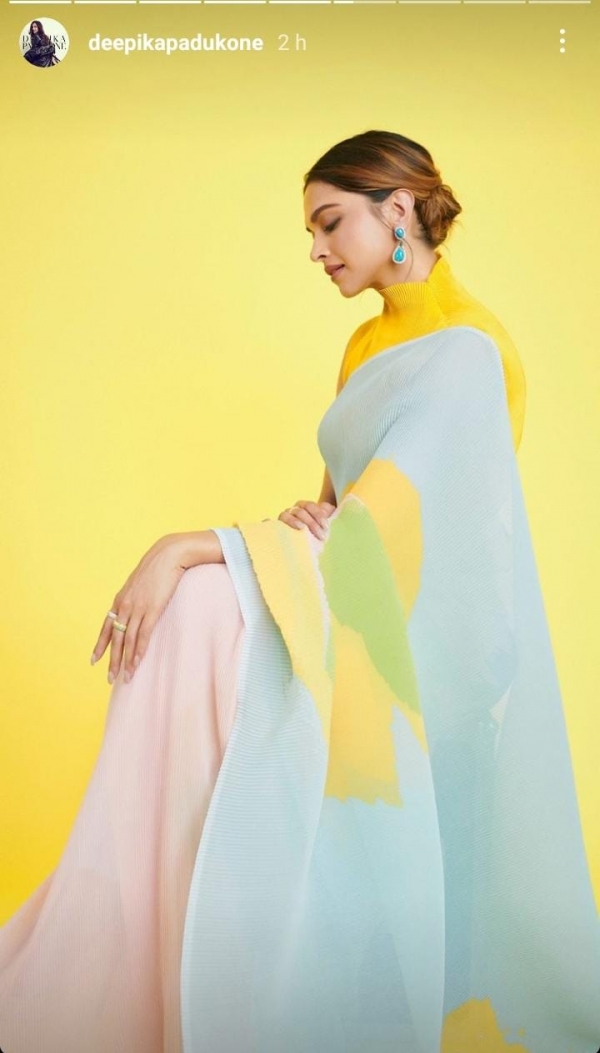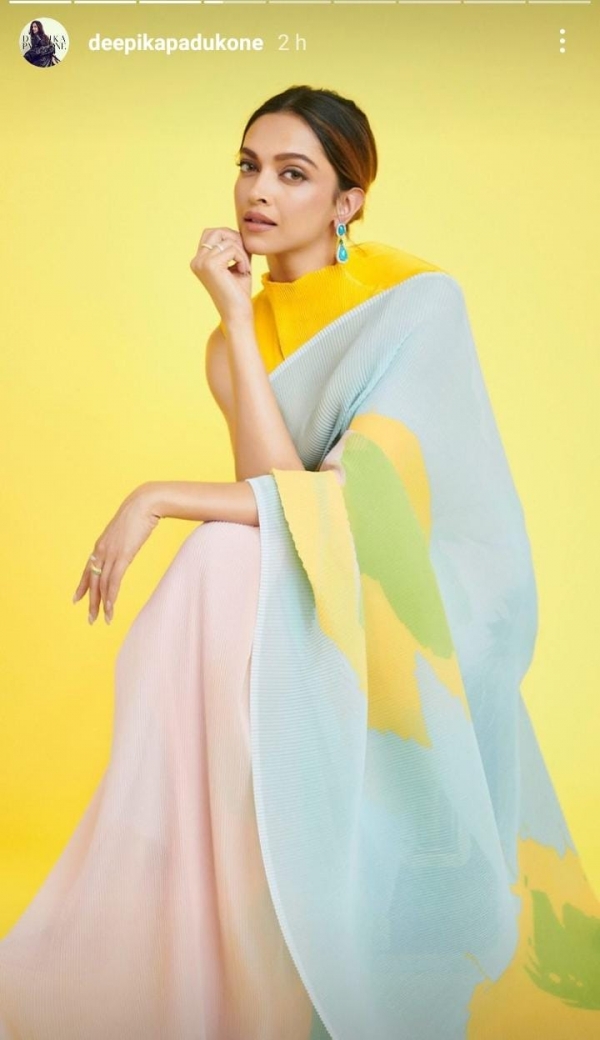 Deepika has recently wrapped up Shakun Batra's directorial. The film also stars Siddhanth Chaturvedi and Ananya Panday. Deepika is playing the lead role in director Nag Ashwin's upcoming mega-project, which also stars Prabhas. Amitabh Bachchan also plays an important role in the film. Deepika will also appear alongside her husband Ranveer Singh in the upcoming sports drama '83', where she will play Kapil's wife, Dev Romy Dev.
Also, Read -
Exclusive Bollywood Latest News: Deepika Padukone Plays a Fitness Instructor in Shakun Batra's Next Based on Extra Marital Issue