When it was revealed that 'Jeh' is the name of Kareena Kapoor Khan and the second son of Saif Ali Khan, we didn't know that it was actually the nickname 'Jahangir'. That's how it is! The star duo named their second child after the Mughal ruler, paving the way for another historical name in the family after 'Timur Ali Khan'.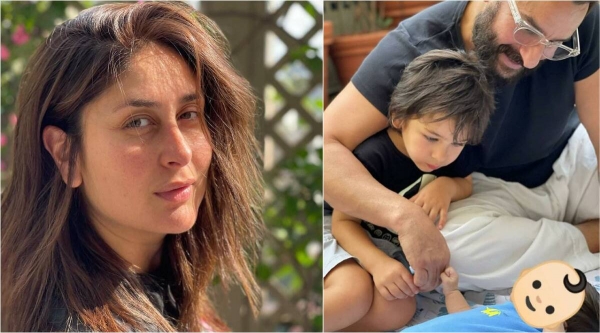 The full name of the baby was revealed in Kareena Kapoor Khan's pregnancy book 'Kareena Kapoor Khan's Pregnancy Bible: The Ultimate Guide for Moms-to-Be' in which she shared some never-before-seen photos of her second child and was shocked. His readers reveal his name near the end of the book. The actress' 'Bible' pregnancy was released with so much pomp and a show with Bebo asking her fans to pre-order if they want a look at her personal life.
Also Read - Saif Ali Khan REACTS to Shah Rukh Khan, Salman Khan, and Aamir Khan being more faithful than him
Interestingly, he addressed his second son as "Jeh" until the last pages, and then, as part of the big surprise, subtly wrote the full name, Jahangir Ali Khan, under his portrait. The book also took a look at the full picture of the newborn for the first time.

Also Read - Kareena Kapoor Khan turns author with 'Pregnancy Bible', calls it 'a very personal account' of her pregnancies
Kareena and Saif became parents to their second child on February 21 this year, after which the couple kept him out of the media's eye, sharing a few glimpses of the baby on Instagram. However, never the whole picture! In July, they reportedly named it "Jeh'. And now, we know what that name really stands for!
Also Read- Are Ranbir Kapoor and Alia Bhatt getting married soon? Bell Bottom's Lara Dutta has this to say