Saikhom Mirabai Chanu no longer needs an introduction. The Indian weightlifter took silver at the Tokyo Olympics on day one. Mirabai became the second weightlifter in history to win an Olympic medal. Although she is best known for this heroism, there is an endless struggle in her life to get to this point. From battling depression to winning an Olympic medal, Mirabai Chanu's life is a great inspiration.

Mirabai was the favorite of many during the last Olympic Games that were held in Rio. However, she was unable to show his strength in Rio. Mirabai was unable to finish her attempts at the Rio Olympics. The phrase "not finished" on the scoreboard had a huge impact on her career. Her failure provoked much criticism and this led her to fall into a state of depression.
The sexy weightlifter fell into depression and underwent counseling sessions. At some point, Mirabai also decided to quit lifting weights. She but she pulled herself together and came back with the help of the Commonwealth Games. At 48 kg, she won a gold medal and caught everyone's attention!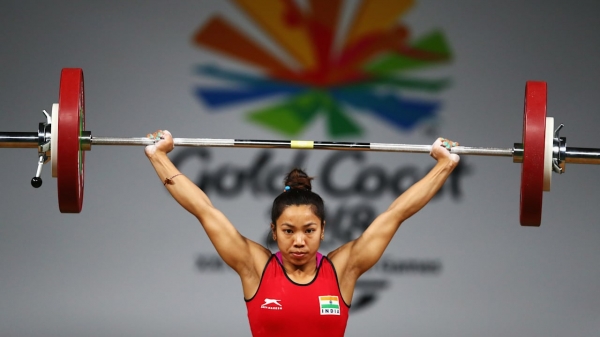 In Nongpok Sekmai, a village in the eastern corner of the Imphal Valley, emotions were running high on Saturday morning when Mirabai was working on television. Neighbors and villagers flock to her house to see what she is doing live on television. Mirabai's victory left mixed feelings in her home.

Speaking of her journey, Mirabai's 60-year-old mother, Saikhum Tumbi Devi, recalls that there were days when Mirabai used to carry firewood on her head to her half-acre rented rice field. "Mirabay is among my six children who used to spend time with me and support me on the farm. She was always interested in easing my load. I was sure that I would get a medal for the country. Seeing the last elevator," shared Saikhum Tumbi Devi.
Also Read - WTC Final: Team India "Tweak" Their Skills Ahead Of World Test Championship 2021 Final versus New Zealand


The income of Mirabai's father, Saikhum Kriti Singh, from his work as a construction worker in the Manipur Public Works Department, was not enough. Her mother had a small tea stand on the main road into town to support the family.
To maintain her weight, Mirabai used to skip meals. She couldn't even attend her sister's wedding due to competition.
Mirabai was born in 1994 in a town 200 km from the capital, Imphal. The impact of Manipur weightlifter Kunjurani Devi is significant in Mirabai. After seeing Kunjurni Devi, Mirabai decided to become a weightlifter. She started training in 2007 and used to travel 20 kilometers a day to train. At the age of eleven, she became the U-15 champion and at the age of 17, she became the youth champion.

If she hadn't received a phone call to attend the Rio Olympics, her career would have ended. Although it was a disappointing show in Rio, Mirabai made a comeback in Tokyo and inspired a generation of people to dream big and act on it.
Mirabai comes from a poor family. She is a normal girl with big dreams. She worked on it even though her family couldn't afford her diet and training. Today, she made history by receiving a medal at the Olympics on the very first day.
Today, Mirabai's trip has ignited a spark in many of the country's young women. We hope that more girls will lift weights and make India proud.

Mirabai will return to India on July 26 (today)
Also Raed - 17-year-old Ritika Phogat, a cousin of star wrestlers Geeta Phogat and Babita Phogat, allegedly committed suicide on Wednesday after she lost a final