In this article check out if your favorite Serial is In The List Latest TRP Ratings of Hindi Serials This Week.
Every week audience is always eager to see whether serial they watch are in
the top TRP shows list
or not. BARC release The
Highest TRP list of this week
from January 23, 2021, and January 29, 2021, and Yeh Rishta Kya Kehlata Hai make its entry in the list.
1. Anupama

The top opening was indeed taken by Rupali Ganguly and Sudhanshu Pandey starrer Anupama. Nonetheless, the mainstream family show, which has been winning hearts since the beginning of its first day, has seen a slight drop in its impression. While it had collected 9061 impressions a week ago, Anupama needed to make do with 8888 impressions this time.


Image Credit(Hotstar)

2. Imlie

Imlie this serial is also doing well in the television industry audience is loving the storyline of the serial. The show is based on a girl Imlie's life how she wants to achieve things in her life makes her entry into the city and gets entangled between Aditya and Malinis' Love story. This serial has seen an upward pattern in its impressions and got 7513 impressions. and remains Second in the TRP list of this week


Image Credit(Hotstar)
Also Read-
Yeh Rishta Kya Khelata Hai: Popular Actresses Who Deny For Naira Role

3. Gum Hai Kisikey Pyaar Mein
Ghum Hai Kisikey Pyaar Mein, the serial is based on an Army background and showing a love triangle between Starring Characters Neil Bhatt(Virat), Ayesha Singh(Sai), and Aishwarya Sharma(Pakhi), saw a drop and got 7040 impressions. But there is no doubt audience is continuously showering their love as this time again it maintains its position and acquires the third position in the
Tv Serial TRP list
.
Image Credit(Hotstar)

4. Kundali Bhagya

The spinoff of KumKum Bhagya people are loving this serial and this serial is doing quite well audience is loving a love story between Preeta and Karan and this show always do its best to make a twist and turns and maintain its position at fourth in the list but Strangely, this show starring Shardha Aarya and Dheeraj Dhoopar's Kundali also saw a slight plunge in impressions and collected 6808 impressions.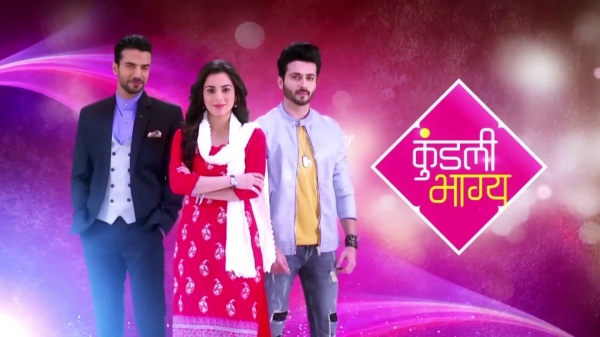 Image Credit(Wallepapers Cave)

5. Yeh Rishta Kya Kehlata Hai,

Yeh Rishta Kya Kehlata Hai featuring Shivangi Joshi and Mohsin Khan spot fifth position in the TRP list with 6553 impressions. The audience is loving Sirat and Kartik's story beginning. The family show Yeh Rishta Kya Kehlata Hai has supplanted Sriti Jha and Shabir Ahluwalia's Kumkum Bhagya who has neglected to make it to the rundown this week.


Image Credit(Hotstar)


Do let us Know whether your Favorite show tops the TRP list this week? If you like this article do follow our Newsletter for updates of your favorite shows.

Also See - Jugg Jugg Jeeyo: Varun Dhawan, Kiara Advani To Deal Marital Issues In The Film.

Catch Us on trp of indian serials this week 2021, trp of indian serials this week, latest trp ratings of hindi serials this week, trp of hindi serials, top trp shows, highest trp show, trp list of this week, trp rating of serials this week
Thumbnail Image Credit(IMDB)