Recently a new video was uploaded from PM Modi's Twitter account. Where he is feeding the peacock and showing his love towards mother nature. The tweet is getting more tweets from the students who are preparing for Engineering or Medical Exams. The reason for it is because they want the exams to be postponed due to the current scenario. The students are urging, demanding, and even tweeting in huge numbers on the PM Modi post just because they wanted the PM to take action on it. #Headlines of Today News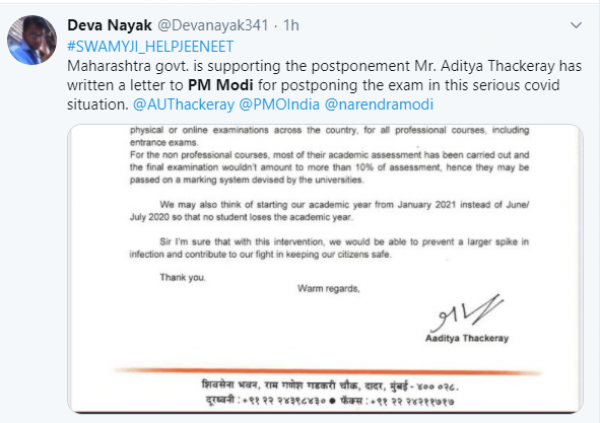 Students who are preparing for the JEE and Medical entrance examination have urged the PM to postpone their exams because of the Pandemic. Few students have urged as their examination center is quite far from their home/hometown and they have to travel a lot and few of them need to stay at a hotel or need accommodation, but due to this pandemic, that is not feasible for them and they will not risk their or their families' lives.
Students and their parents are urging the government to postpone the exams as it will be very difficult for them to attend the examination in such circumstances.
Headlines of today news: Today almost 4,000 students went for a one-day hunger strike demanding the postponement of the exams.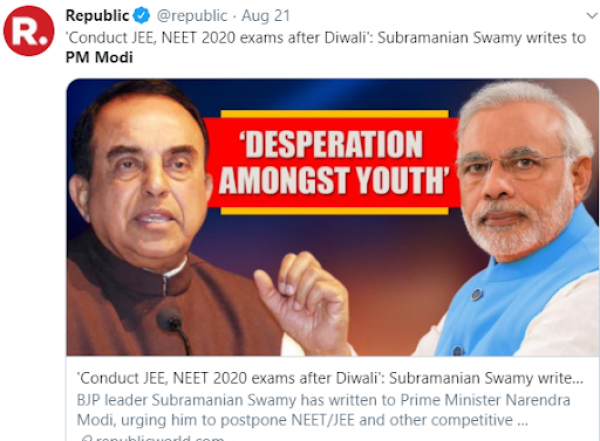 A day ago, Delhi Deputy Chief Minister Manish Sisodia had appealed to the central government to cancel the medical and engineering entrance exams in view of the COVID-19 situation. On Friday, Education Ministry officials had said the Joint Entrance Examination (Main) and the National Eligibility Cum Entrance Test (NEET-UG) will be conducted in September as scheduled.
Many Ministers like Mamta Banarjee (Chief Minister of West Bengal), BJP Leader Subrimanium Swamy have also urged the PM to postpone the entrance examination after Diwali.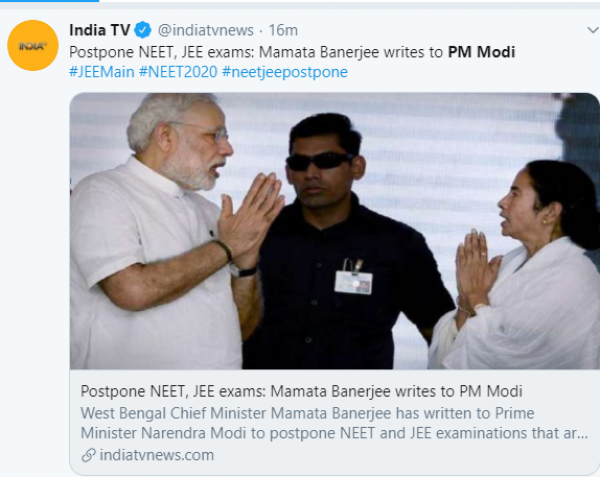 Not just students, even the Ministers are taking the case into consideration. Any official comment has not been released so far from the PM office. Students are eagerly waiting for a positive response from the PM. and that is the reason they are tweeting on PM Modi's post, in the hope to get a positive response for their problems and their hopes are high and wanted closure on it.
Read More-
SOL DU : Admission Form, Results, Admit Card, Date sheet