Highlights:

Bigg Boss 14 auditions for commoners
Bigg Boss 14 could begin from September
Will Salman Khan return as the host?
Bigg Boss 13 was the most successful edition of the entire Bigg Boss franchise and was even extended due to the high TRPs it was receiving. Now in 2020, there are reports surfacing which claims that the producers have already begun with the preparations for the next season of Bigg Boss.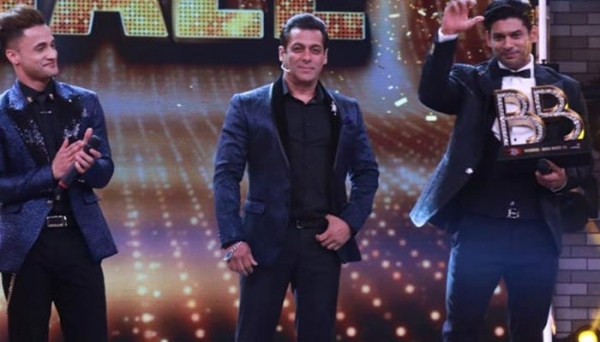 It is being said that in Big Boss 14, the controversial reality TV show, commoners will once again make their way into the house and the auditions for the same will begin from May.
As per the buzz created on social media platforms, the makers of Bigg Boss had a video conference to decide the fate of the 14th season of Bigg Boss, which is being said to being in September.
The new season is being reported to be again commoners-centric and will only house a handful of celebrities like Karan Kundra, Jasmin Bhasin, and Aalisha Panwar among many others, including the participants of season 13 like Devoleena Bhattacharjee who had to leave the show at an early stage due to a back injury.
The reports also suggest that the concept of the house will be influenced by "College life" while other reports suggest that a "Jungle theme" can be implemented. We mean, why now? It is Bigg boss, anything is possible if people can fight like animals, why not put them in a jungle… (all pun intended).
However, there is no official confirmation about BB 14 from the makers, a big question is over the return of Salman Khan as the host of the show. Even during the previous season of Bigg Boss 13, Salman Khan said he doesn't wish to continue with the show any longer.
The reports of the Bhai of Bollywood wanting to quit the Bigg boss show has been nothing new, and apart from reports online he himself has said the same thing on the show itself during many "weekend ka vaar" episodes but now it is all the more serious given his health issues and the fact that his projects like Radhe have been pushed due to the lockdown.
In an interview, Salman was quoted saying, "Yeah, a part of mine wants to cut that part (hosting Bigg Boss) and throw it out and the other part wants to keep it. And the latter is haavi (dominant) on the part that wants to throw it out."
ALSO READ: साल 2020 क्या बॉलीवुड के लिए ला रहा है मुसीबतें, 1000 करोड़ रुपये से ज्यादा का नुकसान