The Apple iPhone X, XS and XS Max all three of them are equipped with a second lens that enables you
to get close to the object being captured. But to get even closer, you may want to use an add-on lens.
There are several types of lenses available that each performs a different function. These are as follows:
1. Telephoto lens
It is a type of lens that has been specially designed to take photographs of an object located at a
moderate to far distance. A telephoto lens is used for taking photographs of distant subjects such as
wildlife or sports events. They can also be used in portrait photography.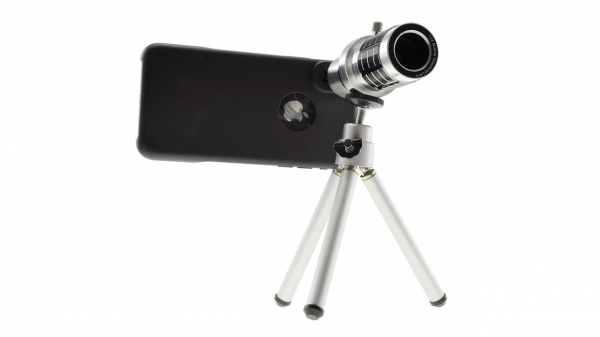 2. Wide Lens
A wide-angle lens is used for the purpose of capturing as much as you possibly can. A wide-angle lens is
used especially for landscapes, cityscapes, and architecture photography.


3. Macro Lens
A macro lens is an optically optimized lens that can handle extremely close focusing distances, it can
easily take sharp and detailed images of microscopic subjects. It is used for photographing small subjects
at extremely close distances.



4. Fisheye lens
A fisheye lens is an ultra-wide-angle lens that helps to create a wide panoramic or hemispherical image.
They had been originally developed for the meteorological purposes but now they are being used
in photography.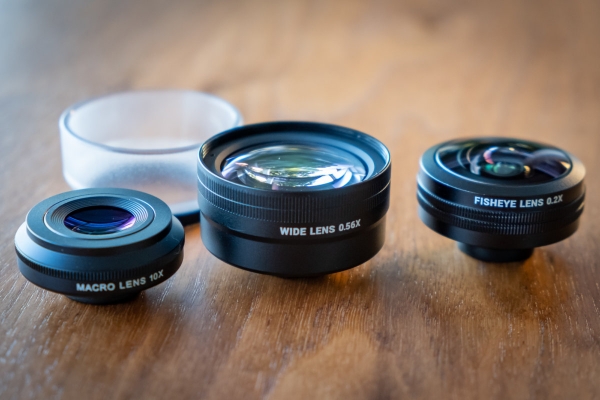 5. Anamorphic lens
It is a type of lens developed to utilize the whole 35mm film frame. It compresses the image horizontally
by a factor of 2 while making complete use of the full height of the frame. When the finished film is
screened, the projector lens unsqueezes the image back to the correct proportions.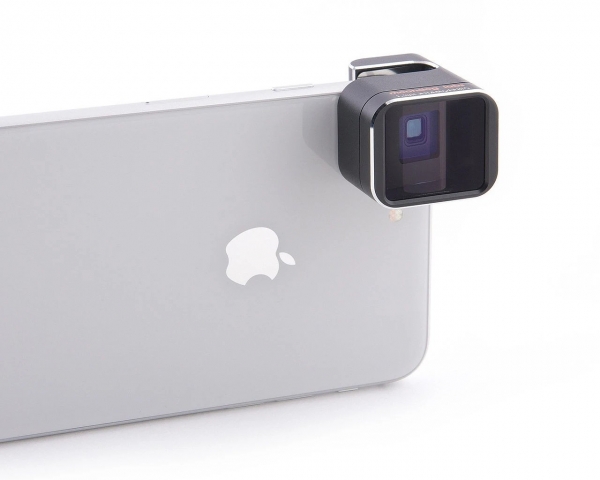 Here is all you need to know about these lenses:


1. ShiftCam 2.0 Telephoto ProLens
The design of the ShiftCam 2.0 6-in-1 lens is well built and solid. It comes with a 2X magnification. Some
of the features of this lens include an anti-slip outer coating and a shock-absorbing inner glove that
helps to prevent and protect the iPhone inside. The six lenses include two 2X telephoto, 20X macro, 10X
macro, 120-degree wide-angle, and 180-degree fisheye. The front-facing wide-angle lens adapter for the
purpose of group selfies is new to the 2.0.

The ShiftCam 2.0 lens is compatible with only iPhones starting with the iPhone 7, iPhone 7 Plus, iPhone
8, iPhone 8 Plus, and the iPhone X. The ProLens comes with options for the pro-wide angle, pro
telephoto, 238-degree Pro Fisheye, 10X Pro Macro lens, and Pro Long Range Macro Lens. You can easily
screw the lenses into a plastic tab which can be slid into an out of the iPhone case easily.

2. Sandmarc Telephoto Lens Edition
The SANDMARC Telephoto lens is an ideal lens for photography of everyday life, portraits and other
views. It comes with a 2X magnification. The lens features the world thinnest lens case and also comes
with a clip-on if you wish to use the lens without attaching on the case. Because of the clip, you can use
the lens with the other phones.

You can easily screw on the filters to the front end of the lens. It also has a screw mount, which will take
longer to switch than the other ones.

3. Moment Tele 58mm Lens
The new Moment Tele lens is known to give higher image quality. It comes with a 2X magnification. It is
compatible with devices such as iPhone 6 and upgrades, Google Pixel and upgrades, Samsung Note 8
and up. The lens is easy to install. It does not provide with a universal clip. The Moment lens has a
bayonet-style attachment, which makes it easier to switch between the iPhone's cameras.
4. Olloclip Telephoto Pro Lens
Olloclip's Telephoto Pro lens is priced at $99. It comes with a 2X magnification. You will have to buy the
clip separately. With the help of the clip, the lens can be used on both the rear cameras of the iPhones
and the front camera as well. They also sell a universal clip that can be used on Android phones as well.
Olloclip's lens makes use of the company's Connect X system through which it is easy to switch between
the iPhone cameras.
5. Moment Wide Lens
It is a Wide-angle lens of 18mm or a 0.63x magnification. It does not come with a standalone lens
mounting solution hence a Moment phone case is required. These lenses are compatible with the
iPhone 6 and the above models. It also features distortion correction which helps to ensure the best
quality razor-sharp edge-to-edge images. It is perfect for landscape photography. The lens gets attached
to either the Moment Photo Case or the Moment Battery Case.
6. Sandmarc Wide lens
Whether the outdoor landscapes or architectural details, the SANDMARC Wide Lens will ensure you
get sharp photos and videos. It has a multi-coated 16mm lens and a versatile mounting system. It comes
with the thinnest lens case and a clip-mount. It ensures a 2X magnification. It is compatible with the
complete range of iPhone.
7. Moment Anamorphic lens
This lens comes with a simple twist and lock design. It is cross-compatible with all the M-series cases.
The lens is compatible with the Apple, Google, Samsung and OnePlus devices. It has a magnification of
1.33x. It is made using aerospace-grade metal and hand-polished glass
8. Sandmarc Pro Edition Lens Kit
The Sandmarc Pro Edition is a premium quality lens kit that ensures high-quality images. The kit includes
four different types of lens, telephoto (magnification: 2x), wide (0.56X), macro (10X) and fisheye lenses (0.2X).
You can easily attach these lenses to the Sandmarc case or a clip-on mount. The kit also contains handy lens
caps and pouches, and clip-on mount. The lenses are compatible with the iPhone 7 and above.

9. Olloclip Multi-Device Essential Lens Kit
This multi-device essential kit is an amazing choice for any type of photography. It contains the fisheye
(180° spherical effect), super-wide and macro lenses (15x). The lens kit also includes a Clip mount as
well. The Olloclip lens is compatible with the iPhone 5 and above.
10. Sandmarc Drama Polarizer Filter
It acts like a polarized sunglass for the phone. It helps to suppress the surface glare, dynamic landscape
photography, darkens the skies and manage reflections. It comes with a Patented Universal Clip-on
mount. The Wide, Anamorphic & Telephoto Lenses are Compatible with this. It has a multi-coated glass
and an aluminium frame.

The top four mobile lens companies across the world include Sandmarc, ShiftCam, Olloclip and Moment
among others.

- Sandmarc designs premium photography products for iPhone, GoPro, DJI & DSLR cameras. The
company was founded in the year 2013 in San Diego, California. The company uses high-quality
materials and makes a sleek design and provides durability.

- Olloclip was founded in the year 2011. The company is the world's most-awarded mobile lens. Olloclip
launches innovative products including their growing line of lens sets and accessories for mobile
photography.

- Moment is known to make the highest quality attachment lenses available in the market. These
lenses are made using the aerospace-grade metal and hand-polished premium, cinema-grade glass. It
has a multi-element design that helps to maximize the quality of the images without adding bulk.

- The ShiftCam was founded in the year 2017. The company is known to make a seamless transition from
the smartphone to a professional camera. It comes with a sleek slide-and-click motion through which
the users can shift seamlessly between a range of wide-angle, telephoto, macro and fisheye lenses.
ALSO READ :- Most Expensive Earbuds In India - Apple Airpods Pro