All the iPhone lovers that are excited about the new iPhone XS, let me tell you won't be able to differentiate much between iPhone X and iPhone XS. Although there have been certain upgrades and as always there is no compromise in the quality of the phone. It is very similar to the last year's model. It is indeed a beauty to those willing to upgrade their android phones or upgrade iphone 8 or any other older version of iphone. But the iPhone X users won't be able to notice any significant change.
iPhone XS Features-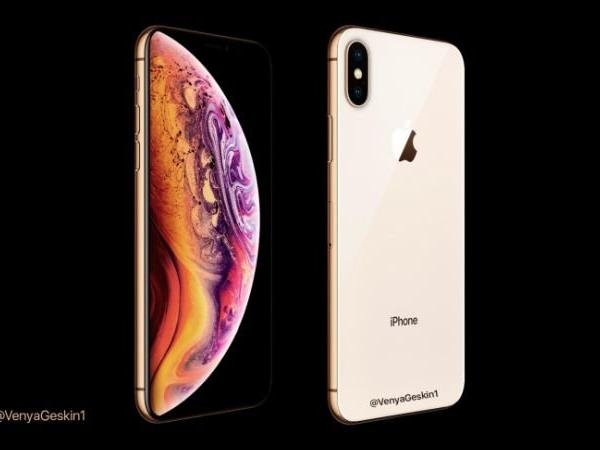 Size & Looks- The iPhone XS has a 5.8 inch and runs at a Super Retina resolution of 2,436 x 1,125 with chamfered edges and softly rounded corners. While the XS Max has a bigger display of 6.5in that also runs at a Super Retina of 2,688 x 1,242. Both phones have the same pixel quality of 458ppi (pixel per inch). The back has a vertical dual camera.

iPhone XS has the same screen as the iPhone X and looks quite similar though.
Display & Touch- The most unique part is the ultra-smooth 120Hz display which is the first in an iPhone.It has an OLED display that makes colors pop while watching a video or a movie. The screen looks more realistic and it is fun to watch a movie on it. It also has a Dolby vision support. It also has True Tone support like before, which means you can adjust the colors of the phone depending on the changes in the surrounding light.

The 3D touch is back although there is still no sign of fingerprint reader, Face ID is a still a thing for Apple users.

Some are disappointed as even in the new version the 3.5 mm headphones jack is missing.
Processor - You will be amazed to know that the processor can now process 5 trillion processes in a second. It is due to the 6-core 64-bit A12 Bionic, with an 8-core Neural Engine.

So now your phone is the best version of iPhone and can complete complex computing tasks faster now. This phone signifies power and speed and provides a great gaming experience with no lags.

The home button has been removed but it is still easy to navigate between apps and you won't face any issues with that.
Battery Life- Battery wise it is supposed to stay 30 minutes longer than iPhone X. So now you can use your phone for a day. Although iPhone users expect a little more than just this. You will have to buy it separately.

It does have a wireless charger but the box still does not contain a fast charging cable.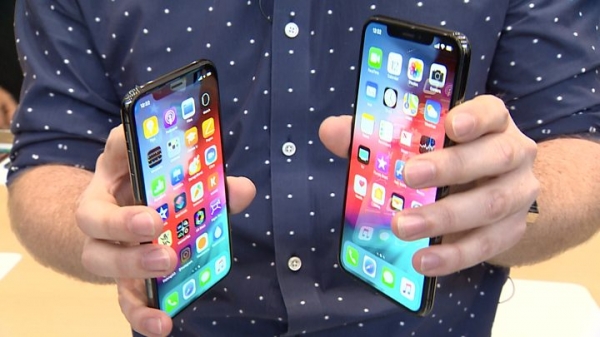 Color- The new iPhone XS is now available in gold, apart from the silver and space grey colors. The gold color looks amazing, no questions about that.

Water Resistance Upgrade- The water resistance on the device has been improved with upgrading it to IP68. This means that you can forget your phone in a bathtub for about 30 minutes and you will still be lucky to have it working in good condition.

Camera Quality- It has two 12- megapixel cameras on the back. The cameras have a standard f/1.8 lens and a f/2.4 aperture telephoto lens. The second lens can be used for Portrait Mode photos. The camera has bigger sensors this year so there will be slight improvements in your phone's picture quality. To enhance the camera quality Depth Control and Smart HDR have also been introduced in iPhone XS.

It has the same Portrait Lighting feature but will work better with the A12 Bionic. Smart HDR helps you capture a lot of photographs at the same time and then with the A12 Bionic processor, the camera creates one photo with an excellent dynamic range by choosing the best of each. So no more will your photos be underexposed or overexposed. If you are the one that loves to click perfect pictures, this is a solution to it.
Price- The iPhone XS costs 1000$, the same as the iPhone X. It comes in three storage options of 64GB, 256 GB and 512 GB.

iPhone XR is also in the market. It does not include OLED screen and the second camera on the rear side. So, the Apple lovers can go for iPhone XS as their best choice.