No North Indian meal is ever complete without having a glass of delicious Lassi. In many North Indian households, it is the staple drink during lunch. It has a very refreshing flavour, amazing taste and is the best thirst quencher. Grabbing a glass of chilled lassi during the summer at some of the most authentic places in Delhi is definitely a great idea. Here are some of the well-known places in Delhi that serve it:
Aggarwal Lassi: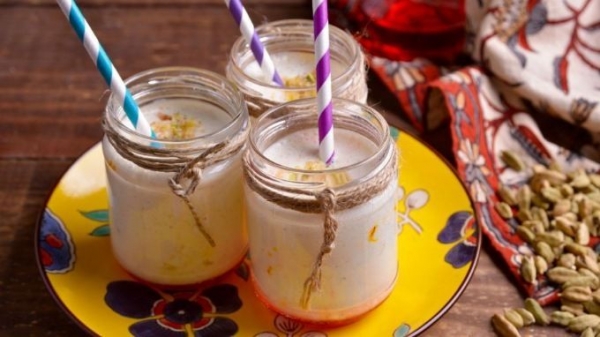 The one that is served at Aggarwal Lassi in Sadar Bazar is creamy, fresh, thick and delicious. Many people fail to finish their huge glass that will definitely keep you full for a long period of time.

Bille Di Hatti: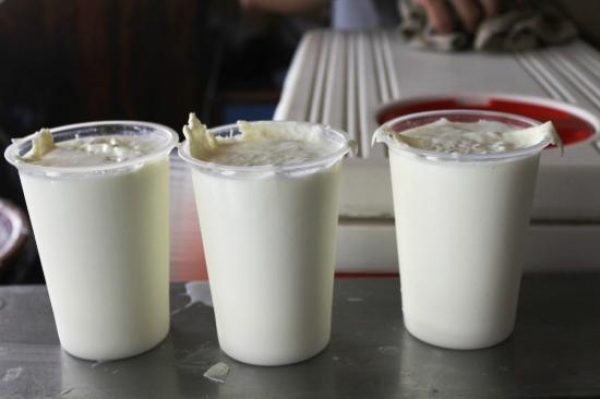 It is a perfect place to have Punjabi food and enjoy their tall glass of sweet lassi with malai on top. Make sure you go to this pocket-friendly place to satiate your hunger and thirst. You must have their Chole Bhature accompanied with the drink. Also, go there empty stomach otherwise you will not able to eat any food or finish the huge glass!
Amritsari Lassi Wala: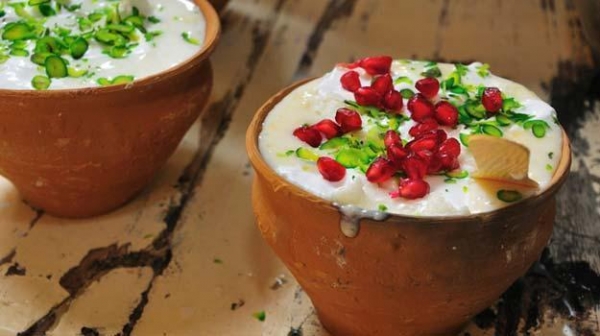 This famous place serves different flavours of the drink including malai, kesar, jeera and mango. They also have very unusual flavours like banana, strawberry, and almond. A sip of their flavoured, frothy lassi will definitely take you to the lanes of Amritsar. It is situated in the narrow lanes of Old Delhi.

Baba Nagpal Corner: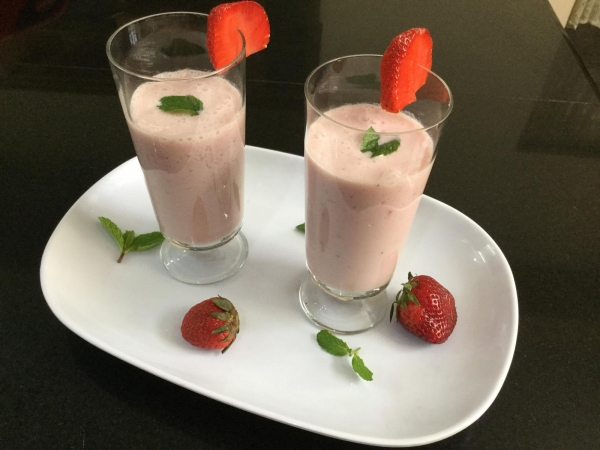 It is renowned for its iconic dish, Chole Bhature along with the delicious lassi in mango and strawberry flavours. The huge glass is served at only Rs. 25 and is creamy, indulgent and flavourful. If you visit Lajpat Nagar, then do not forget to stop by this place to have this famous and delicious drink. This place is a very old gem of Delhi situated inside the Gupta Market.

Hemchand Ladli Prasad Mishthan Bhandar: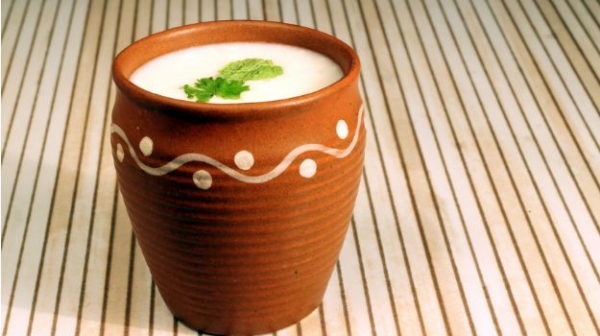 Located in the lanes of Chawri Bazaar, this place is well-known for their delicious hand-churned lassi. It has been in the business for over 80 years and is famous for their homemade ingredients. The glass of the frothy drink will make you want more. The place is also renowned for its milk products like rabri, barfi and milk-cake.

Gupta Ji ki Lassi: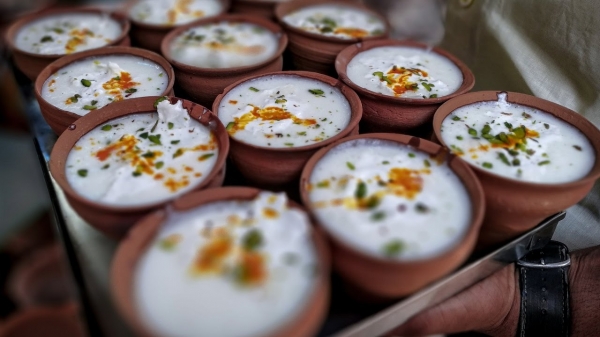 This place serves the drink in a kulhad and the joy of having it in such a way is unmatchable. This shop opens up during summers only. Their fresh, refreshing and tasty lassis are worth trying if you are in Delhi during the summers.

Meghraj and Sons: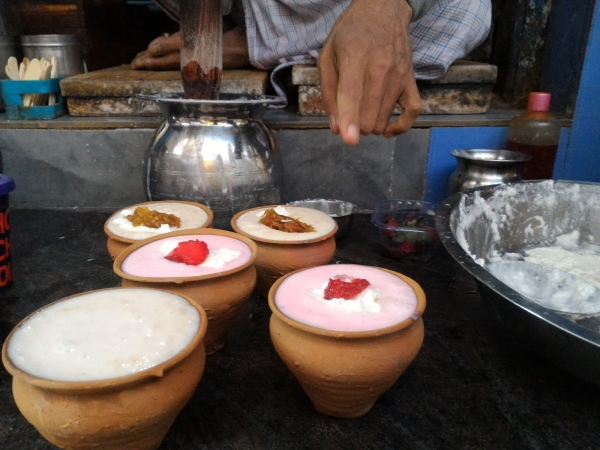 It has been operating eight decades and is renowned for the delicious and tasty sweetmeats that are made in pure desi ghee. Their flavoured and delicious lassis give fair competition to their desserts. The flavours include Kesar Badam, Rose Badam, Malai and Namkeen lassi.
There cannot be a better place to have a huge glass of the delicious Indian drink than these signature joints. These places are sure to tempt you to have a glass of it irrespective of the season.