From choosing the perfect dress to having the best hairstyle, girls just have a lot to handle. Moreover, summer is all about that sweat and heatwave which is enough to ruin your hair. Well, we just got you some solutions. We understand everyone has a different hair type and so these are some easy and unique hairstyles that every girl can put up during summer:
Knotted ponytail: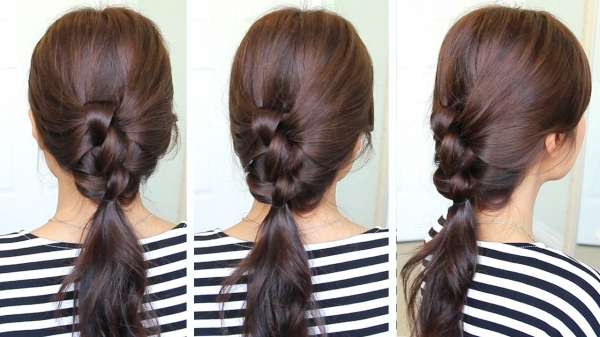 This is the new fad on the fashion runway which is very easy to make and looks glamorous on all hair.
If you wish, you can add some texture to your hairs before making the ponytail or keep it simple.

Take a small section of hair from each side and twirl toward the back of your hair.

Tie them like you tie your shoelaces.

Repeat the same step with second loop and then take the ends of previous loop and tuck them underneath.
Use your hair to tie the ponytail end and pin place to secure it tightly.
Double buns: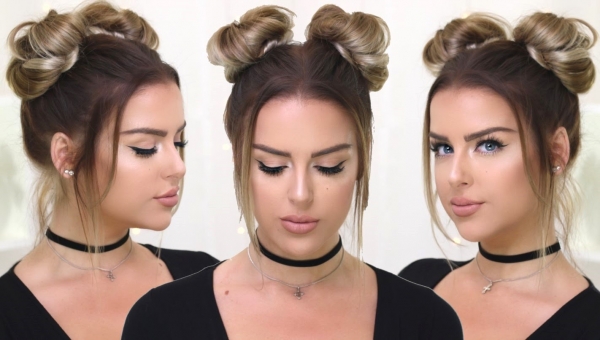 Well if you love to stand distinct in the crowd, this one's for you. This 90's look will make you look cool in summer.
Part your hair into two parts and secure into two ponytails.

Twist each ponytail with a brush and try to keep them messy.

Now wrap those hairs around the base and hold them with bobby pins.
Fishtail updo: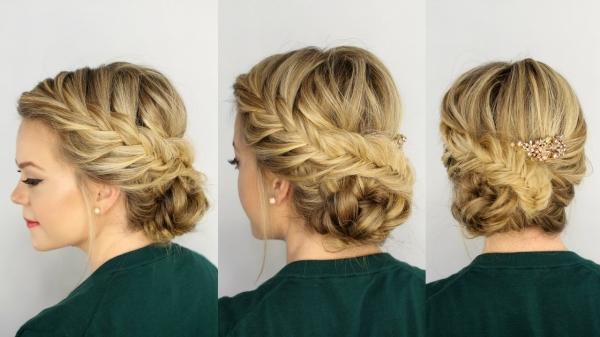 Well we all love fishtail. This is just an improvement which suits well at both casual and formal occasions. It does take a few more minutes, but then why not?
Just bring your hair to one side and make a fishtail.

Now pull the sections of hair out so that the braid looks almost double the original size.

Now take the braid and bring it over to tuck the tail inside it.

Secure with bobby pins and accessories as per the occasion.
Floral twisted half up half down hairstyle: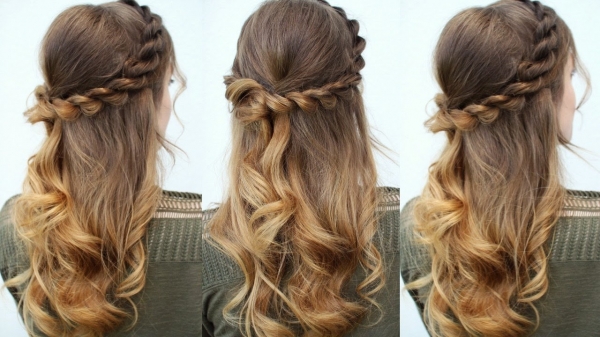 This strikingly beautiful hairstyle is quite simple. Well, all you need to do is get your hands on some hairpins and just five minutes. And you're done! This is how you can have it on your own:
First of all, you need to separate the hair at your crown area.

Now you have to tease your hairs by combing them towards the scalp. You may need a fine tooth comb for that.

Once you are done, smooth your hair to cover the teased hair. Now using some hairpins, hold that top section of hair at your crown.
Twisted back: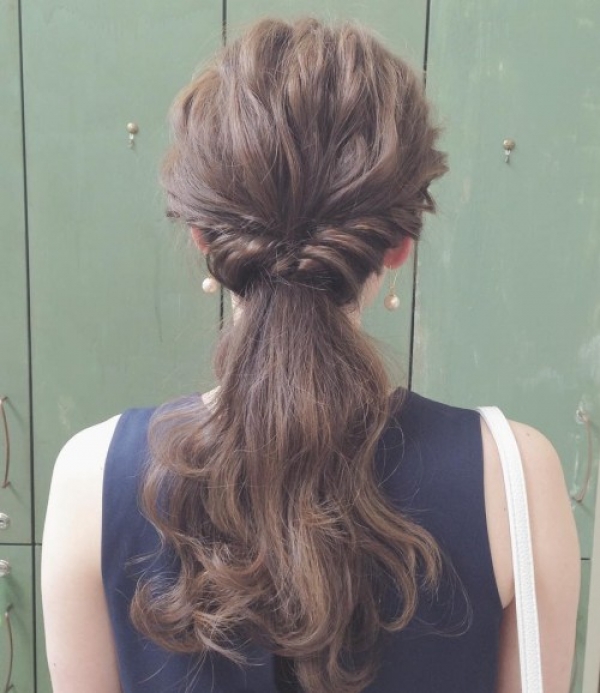 We all hate that frizzy hair when it comes on our face. So this hairstyle will help you keep that hair away. Moreover, if you want to flaunt your bangs, this is the perfect hairstyle for you.
Part your hair on the right side and take a section of hair.

Split that section into two and twist them. Now add sections of hair to it and push them behind the previously done twist.

Keep doing it until you reach the top of your hair. Now repeat the same to the hair on left side and combine both sections finally.