On Tuesday, a five-judge Supreme Court bench declined to provide legal recognition to same-sex marriages due to differences on specific aspects, notably the application of adoption regulations for queer couples.
The Chief Justice, in refusing to invalidate the Special Marriage Act (SMA) and Foreign Marriage Act for their failure to acknowledge queer marriages, emphasized that the role of the court is to interpret existing laws, not create new ones. The responsibility for altering the Special Marriage Act rests with the Parliament.
The five-judge constitution bench, led by Chief Justice of India (CJI) D Y Chandrachud and composed of Justices Sanjay Kishan Kaul, S Ravindra Bhat, Hima Kohli, and P S Narasimha, conducted an extensive 10-day hearing to address 21 petitions advocating for the legal recognition of same-sex marriages.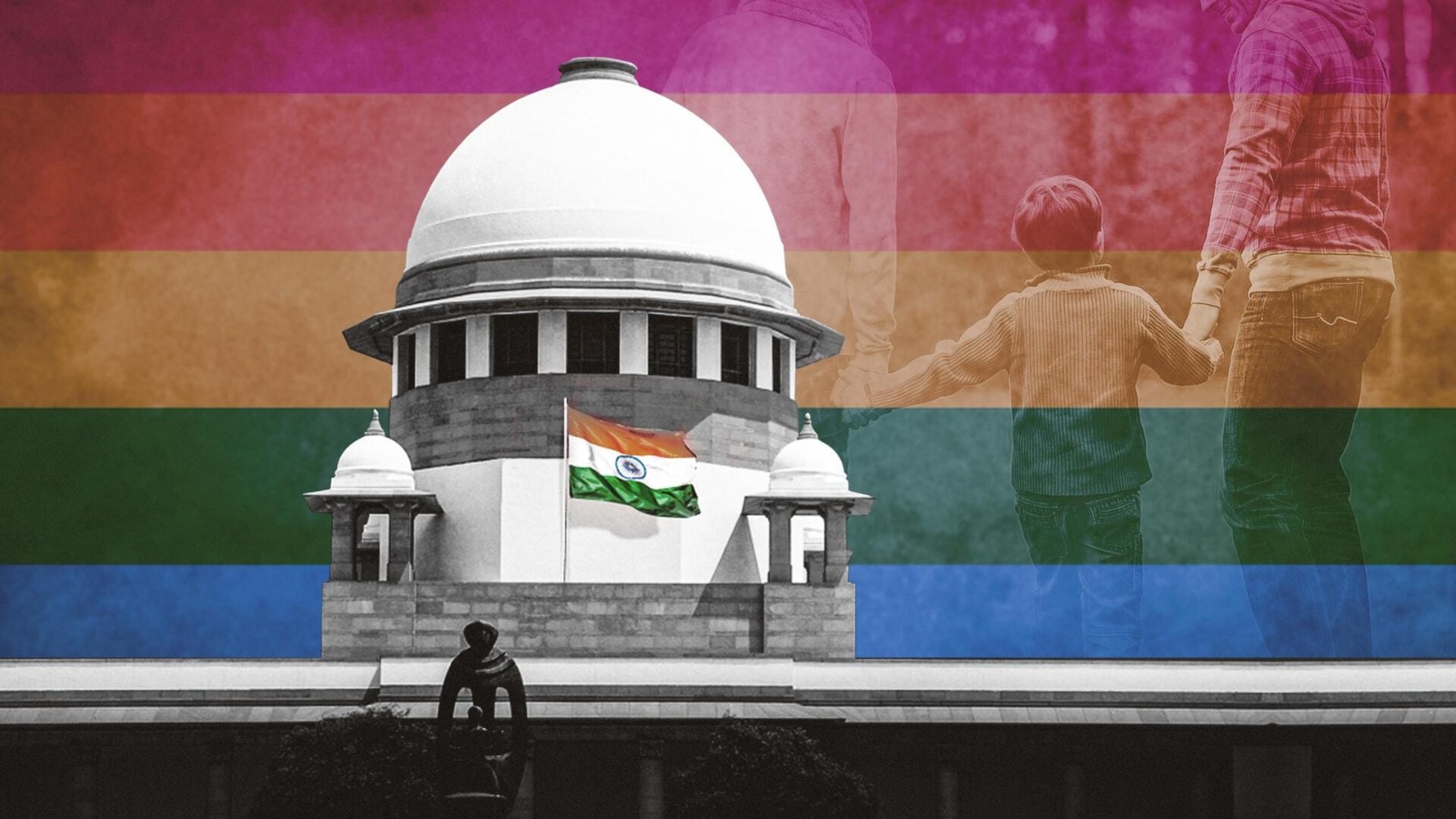 Chief Justice of India (CJI) Chandrachud emphasized that "The right to form a union encompasses the right to select one's partner and have that union acknowledged," underlining that a lack of recognition would amount to discrimination. He further stated, "Every individual, regardless of their sexual orientation, possesses the right to assess the moral aspects of their lives."
The Chief Justice pointed out that the State's failure to recognize the full range of rights arising from a queer relationship amounts to an act of discrimination.
Furthermore, the CJI affirmed that this court has acknowledged that equality dictates that individuals of the queer community should not face discrimination. He also highlighted that it would be discriminatory for the law to presume that only heterosexual couples are capable of being good parents."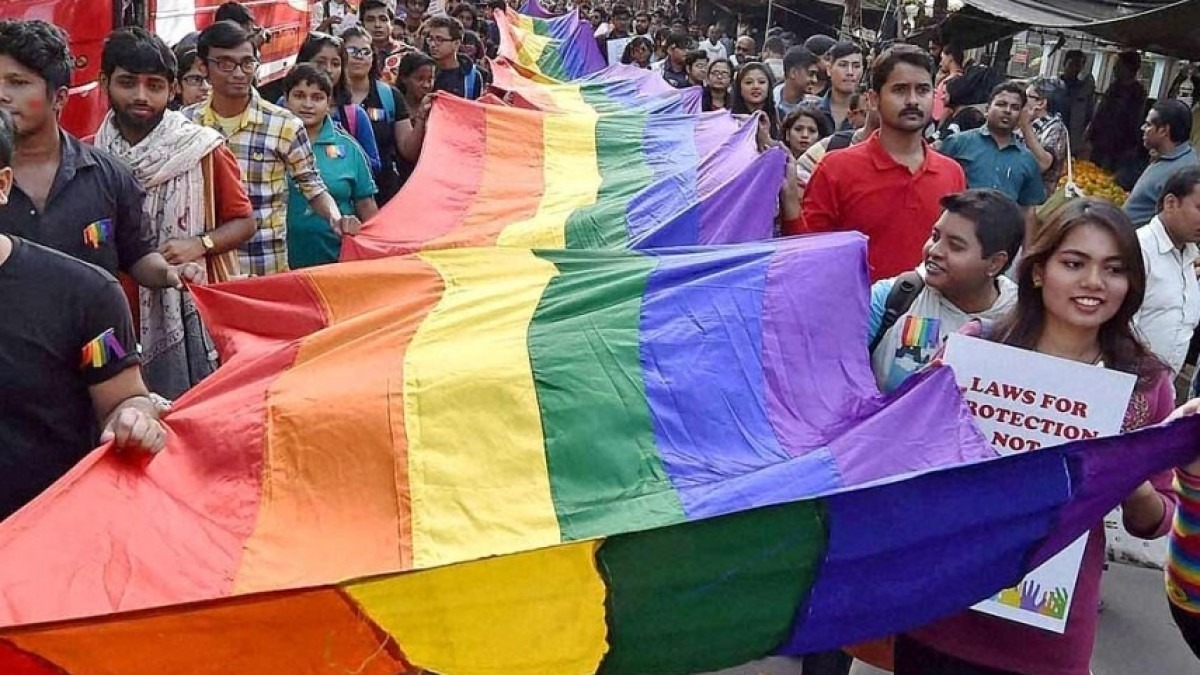 Regarding the adoption by queer couples, the CJI mentioned, "The Juvenile Justice (Care and Protection of Children) Act, 2015, does not explicitly exclude unmarried couples from adopting. The Union of India has not demonstrated that excluding unmarried couples from adoption is in the best interests of the child. Therefore, the Central Adoption Resource Authority has overstepped its jurisdiction in prohibiting unmarried couples."
"The available evidence does not substantiate the claim that only a married heterosexual couple can offer stability to a child," he stated.
A 3:2 Sc Judgement
In the beginning, Justice Chandrachud noted that there are four judgments on the matter, authored by himself, Justices Sanjay Kishan Kaul, S Ravindra Bhat, and P S Narasimha. Justice Hima Kohli is also a member of the five-judge bench.
Justice S K Kaul concurred with the CJI on the grant of certain rights to queer couples, while Justice S Ravindra Bhat expressed agreement and disagreement with CJI Chandrachud's views on specific aspects.
Justice Sanjay Kishan Kaul emphasized that legal recognition of non-heterosexual unions marks a significant step towards achieving marriage equality.
Justice PS Narasimha expressed that it would not be constitutionally permissible to acknowledge a right to civil union that closely resembles a marriage. He maintained that the constitutional challenge to the Special Marriage Act and Foreign Marriage Act should not succeed.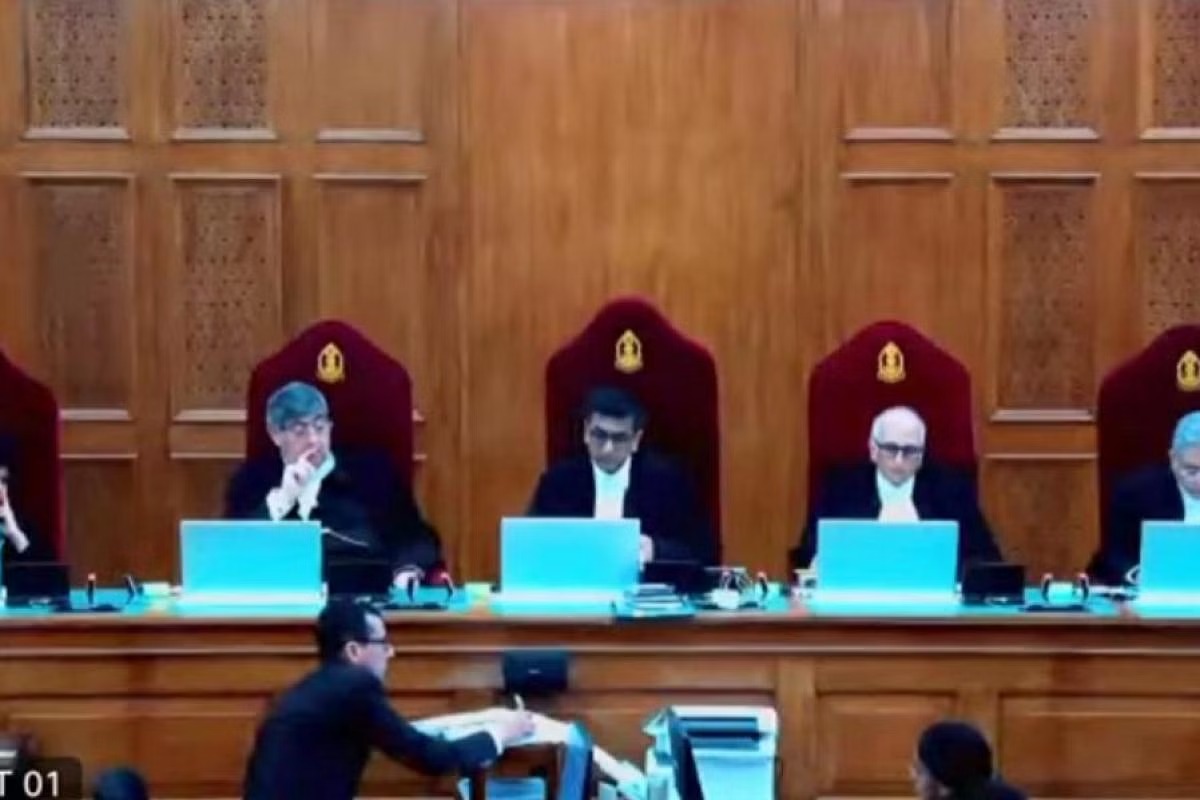 Justice Bhat, responsible for presenting the operative part of his verdict, conveyed both concurrence and dissent in response to the CJI's views on specific issues.
CJI asserts queerness not an elitist concept; issues directions to end discrimination of queer people
Chief Justice Chandrachud emphasized that homosexuality or queerness is not exclusive to urban or upper-class society, stating, "To confine queerness solely to urban areas is to negate their existence, as queerness transcends boundaries of caste and class."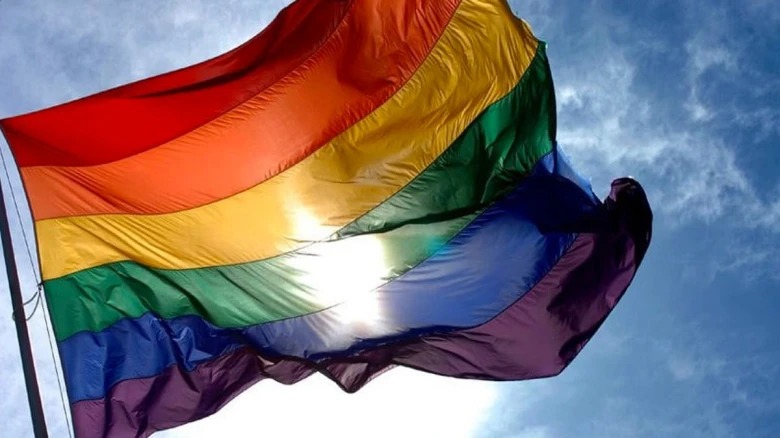 He further underscored, "The State's withdrawal from private spaces exposes the vulnerable party to potential harm. Consequently, all intimate activities within private domains are subject to the State's oversight."
The Chief Justice also instructed the police to conduct a preliminary inquiry before registering an FIR against a queer couple regarding their relationship, emphasizing that the Centre, States, and Union Territories must ensure non-discrimination against the queer community.
Additional directions from the CJI to eliminate discrimination against queer individuals include:
Ensuring no discrimination in access to goods and services.
Establishing a hotline for the queer community.
Providing safe houses for queer couples.
Ensuring inter-sex children are not subjected to forced operations.
Prohibiting the coercion of any person into undergoing hormonal therapy.
Instructing the police not to compel queer individuals to return to their natal family.
In the meantime, Solicitor General (SG) Tushar Mehta announced that the Centre would establish a panel to determine the rights and entitlements of individuals in queer unions.
Also Read- Top 10 Highest Grossing Punjabi Movies Of All Time