Dressing correctly for your body type isn't just a girl thing
While men have fewer curves, they have variations in shape and need to approach garment shopping keeping this important facet in mind. Find out which shape you are, and shop accordingly (even better, find a good tailor).
1. Trapezoids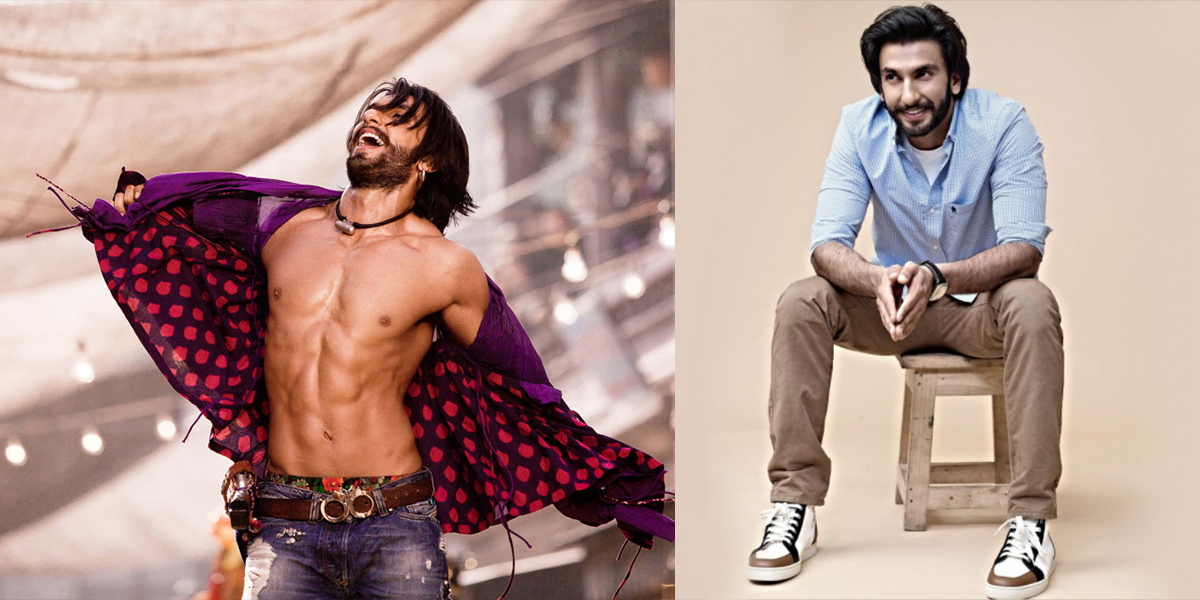 Are you blessed with broad shoulders and chest while your torso tapers slightly as one (very lucky woman, we suppose) moves to the waist and legs? You are the Vitruvian man for all practical purposes. Your shape is the standard that mannequins are modelled on. Trapezoids are athletic and have the right proportions. They can pretty much wear anything (except a jute bag, perhaps).
What to wear: Take advantage of your privileged body shape and dive into the sportswear and hipster dressing trends. Skinny trousers with jumpers and sneakers will show off your frame.
What to avoid: There's not much to stay away from, unless it's a pair of Shakti Kapoor's bermuda shorts.
2. Inverted triangles
You've been pumping a lot of iron in the gym and working on your biceps so hard, you resemble Johnny Bravo. If your chest and shoulders are much wider than your waist and hips, you are an inverted triangle. It's a desired yet extreme shape so dress to add girth to the narrow lower body and keep the upper body slimmer.
What to wear: A V-neck T-shirt will draw attention away from your broad shoulders. Choose slim-fit shirts to show off your muscular physique. Keep the trousers and jeans straight-legged. Checked trousers and camouflage shorts are great for distracting the eye from your massive torso towards your leaner legs.
What to avoid: Blazers and suits with shoulder padding and wide lapels. Tees with wide, scooping necks or prints on the shoulders will make you appear even more triangular.
3. Rectangles
Tall and thin, guys with rectangular body shapes have shoulders roughly the same width as their waist and hips. To avoid looking like a pole, create structure through your clothes.
What to wear: Experiment with layered looks. Throw on a shirt or cardigan over a white vest or tailored shirt to create a V shape on your torso. Breton tees and shirts with nautical stripes are great for street wear. Structured blazers will add width to your shoulders. Scarves are your best friends to add width to your torso.
Avoid: Double-breasted jackets. Never wear rectangular shapes.
4. Triangles
Larger around the waist and hip area? You fall in the triangle shape range. Create the illusion of shape and take attention away from the problem areas.
What to wear: Vertical stripes have a lengthening effect. Single-breasted suits give a relaxed fit. Crew neck tees in dark colours with bright panels running across the chest will work for casual days.
What to avoid: Polo shirts, high neck tees, bright and busy prints.
5. Ovals
Round in the middle with slimmer legs and shoulders is the general description for ovals. You need to dress to square off your shoulders and streamline your body from the chest to knees.
What to wear: Keep the majority of your wardrobe comprising straight fit jeans, thick jackets and checked overshirts. Pinstripe trousers and shirts with vertical stripes will narrow your frame visually. Wear fitted trousers that taper loosely so your legs don't appear skinny. Pay attention to the length of your sleeves and trousers; you don't want any excess fabric at the ends.
What to avoid: Loud prints and colours, statement belts and boots will make you appear shorter.
The bottomline is, the fitting makes all the difference. Invest in quality fabrics and get them tailored to fit your body just the way you want.