Get your share of these low-carb foods every day for good health
It's hard to find anyone who doesn't like berries. Vegans love them since they are great for non-dairy dessert. Dieters like them since they are ultra low in carbs and have been proven to aid weight loss. Fitness freaks like them because of their zero-fat nutrient-rich composition which gives boundless energy. Need more reason to eat berries? Here at AllDatMatterz.com, we are rolling out 7 different varieties (there are at least 20 that are good for you) that can be part of your daily diet.
1. Blackberry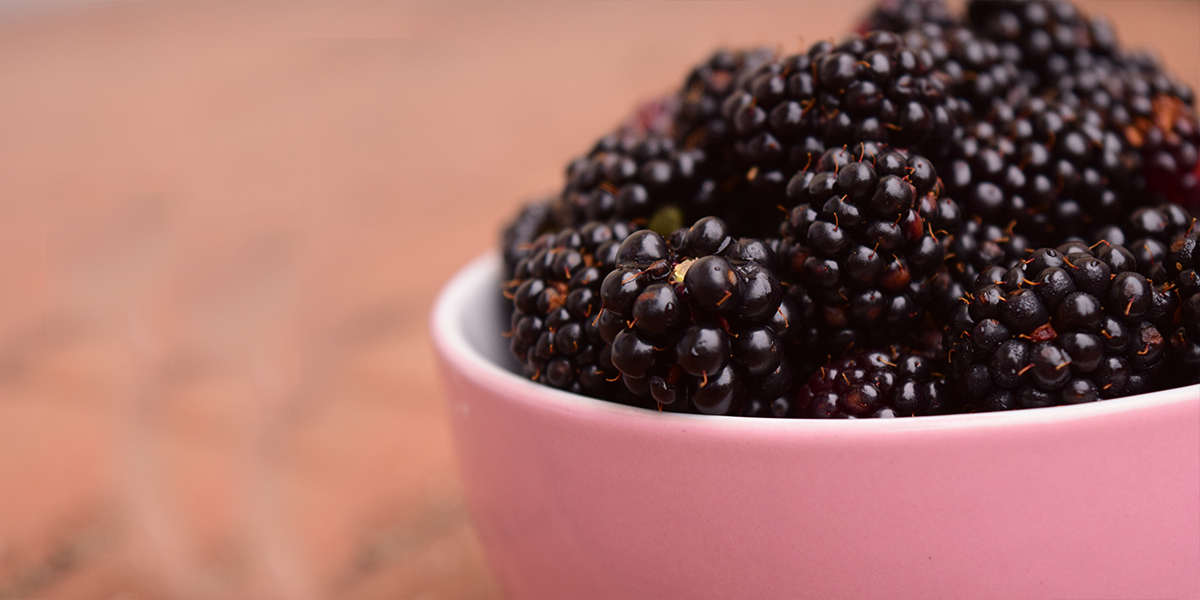 Packed with polyphenols (and delicious with salads), blackberries are among the strongest antioxidants you will find at the grocery store. They protect against LDL-oxidation (low density lipoprotein) that means you will fall sick less often and age slower than average if blackberries are part of your daily diet. Wild blackberries have 3-5 times more polyphenols so you'd be a fool not to pick your own on forest trails.
Tip: Avoid chopping blackberries unless a recipe specifically asks for it. They are best consumed whole.
2. Goji berry
Rarer than supermarket berries, goji berries are native to the Himalayan region. They were favourites with Chinese medicine practitioners for millennia to help eyesight, boost immune function and promote longevity. Their high antioxidant concentration and remarkable levels of vitamin C put these dried berries in gold category. They are also called wolfberries, don't ask us why!
Tip: They are available in powder and juice form for those who find the taste unpalatable.
3. Açai berry
Pronounced a-sah-ee, acai berries have been deemed miracle foods by the Amazonians since ancient times. They'd relish the pulp with their meats and dried fish for everything from erectile dysfunction, arthritis or a strong detox. The flipside to this miracle food is that they are the most expensive berries; acai berries are imported from the rain forests of South America. Eat them raw or with smoothies.
Tip: If your local supermarket doesn't stock them, look for acai berry in pill or powder form.
4. Blueberry
Before you bite into that second helping of blueberry cheesecake, ask if it has real blueberries or the processed and artificially sweetened jam. You won't be getting any of the goodness you believe is in the dessert. More reasonably priced than the other berries on this list, blueberries -- doesn't matter if they are fresh or frozen – have anti-carcinogenic properties so you're less likely to have cancer if you eat them regularly. Servings of these fruits also improve insulin sensitivity so your blood sugar will be in check without having to compromise on your sweet tooth.
Tip: Make a blueberry smoothie with Greek Yogurt at home for a quick breakfast that will supply you with enough energy to last the morning.
5. Strawberry
Whip them up with cream or have them plain; strawberries are such nutritional powerhouses that one serving has 85 mg of Vitamin C (150% of the Daily Value). Rich in manganese, folate, potassium, and antioxidants, strawberries are best purchased organic.
Tip: Spread a handful over your pancakes for a morning boost of sweet nutrition.
6. Cranberry
It may be the ingredient in cocktails at the club, but cranberry has a long history of medicinal worth. It has been used in treatments for urinary disorders, diabetes, diarrhoea and stomach ailments. Ongoing studies are gauging the effect of cranberries on heart health and viral infections.
Tip: Avoid cranberry juice blends.
7. Raspberry
With upto 20% of their weight being fibre, raspberries are in the list of top high-fibre fruits. Good source of manganese, vitamins B1, B2 and B3, Vitamin C, folic acid, magnesium, copper and iron, they are rich in a host of antioxidants too many to mention here. They contain raspberry ketone, which is great for shedding weight.
Tip: A refreshing way to consume raspberries this summer is to freeze them in ice lolly moulds.