Must-haves for every male wardrobe
Move over meggings (leggings for men). There are some summer staples that never go out of fashion. They can be mixed and matched with each other – and other items in your wardrobe – for ensembles that are continually fresh. If you don't have a great set of these 8 essentials, you'd do well to stock up on them. Dilly dally on buying them and risk getting swept in the 'what-to-wear-today' morning conundrum.
1. Plaid shirt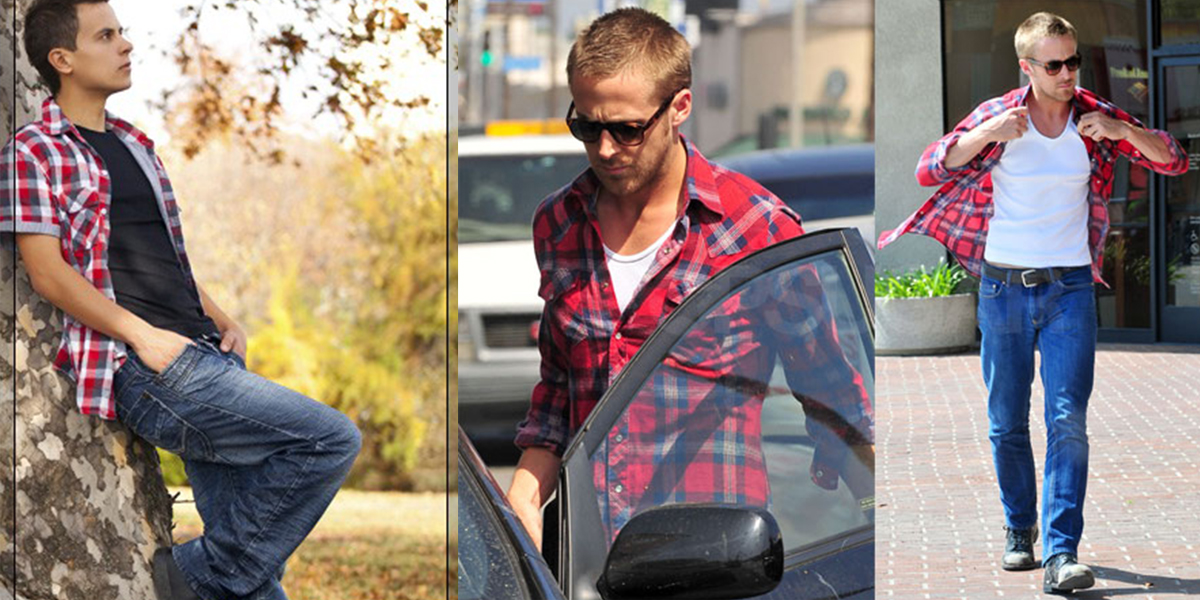 Why: When you want to bring out the ruggedness while still being the guy-next-door. Plaid shirts were the mainstay of lumberjacks and blue collar workers. They've become the utilitarian overshirt for any kind of weather.
Celebrity inspiration: Ryan Gosling
How he did it: The La La Land actor uses his red plaid shirt as an overshirt for another summer classic, a white vest, and a pair of blue jeans. Simple and masculine.
Tip: Don't button up if you are wearing a T-shirt underneath; keeps the outfit airy.
2. White T-shirt
Why: Nothing spells summer in a man's attire louder than a white T-shirt. It was eternal Hollywood hunk Marlon Brando's onscreen uniform, in a manner of speaking.
Celebrity inspiration: John Abraham
How he did it: A desi Marlon Brando of sorts, John can't live without his white shirts and T-shirts. John keeps the silhouette slouchy this season.
Tip: A fitted white tee looks good only as a vest. Avoid collared T-shirts unless you're hitting the tennis court.
3. Denim jacket
Why: Inherently cool, a denim jacket could be frayed or acid washed, loose or fitted, long or cropped, buttoned up or open all the way.
Celebrity inspiration: Ranbir Kapoor
How he did it: Wear a boxy denim jacket with an earthy tee and shoes.
Tip: The double denim trend is a breeze when you have a denim jacket in your wardrobe.
4. Chukka boots
Why: Chukkas (desert boots) are smart-casual and have been around for seven decades. Available in suede or leather uppers, they have a surprisingly lightweight rubber sole.
Celebrity inspiration: Zac Efron
How he did it: The Hollywood actor contrasts his dusty brown pair of chukkas with a heavy duty royal blue hoodie and T-shirt.
Tip: They work as beautifully with a white shirt and jeans as with formal pants.
5. Protective shades
Why: Keeping your eyes safe from harmful UVA and UVB rays is paramount this season. Buy a pair of sunglasses rated UV400 or higher so they block close to 100% of UV rays. Lenses should be polarised to neutralise any harmful glare.
Celebrity inspiration: Shahid Kapoor
How htee did it: Something of a collector of quirky shades, Shahid's Instagram account has him wearing the latest trend in sunnies.
Tip: Round (tortoise shell) and reflective glares are trending right now.
6. Chinos
Why: Chinos are immensely comfortable and more lightweight in comparison to jeans. They come in the most wearable shades, from pastels to neutrals, warm and earthy to greys
Celebrity inspiration: Sushant Singh Rajput
How he did it: The athletic actor accentuates his lean physique with a black blazer for his earthy chinos.
Tip: Buy a few pairs in neutral colours like grey, beige and black and you will have multiple pairs of bottoms you wear to work and head to the neighbourhood pub in.
7. Linen blazer
Why: Linen is a natural, sweat-absorbing, breathable and lightweight fabric. Since a linen jacket is unlined, it falls softly on the body and assumes its contours. It's a smart-casual piece that you can take from home to office.
Celebrity inspiration: Hrithik Roshan
How he did it: Hrithik wore his linen jacket unbuttoned; perfect to show off that pristine white shirt. The sunglasses and grey chinos spell relaxation.
Tip: Wear over a T-shirt for a casual do or a stiff white shirt for a wedding.
When looking to bring an air of cool comfort to a smart look, an unstructured blazer never fails to deliver. Cut from naturally breathable and lightweight fabrics like cotton and linen, and left unlined to contour to the body, it's a piece that looks equally good thrown over an Oxford shirt or T-shirt. Blue, white, cream and beige are top colours.
8. Sporty white shoes
Why: They are effortless with both, jeans and cropped pants in any colour.
Celebrity inspiration: Fawad Khan
How he did it: The handsome actor took his checkered suit to a whole new level with slim white sneakers.
Tip: Look for a minimalist pair in canvas or leather that will be equally fitting with jeans or a suit
With these easy breezy essentials on your shelves, you will be well on your way to having a versatile wardrobe worth envying.