Worshipped by millions of fans all over the world, Sachin Tendulkar or as people like to call him 'God of Cricket'!
In his 24 years long career, let's look at the top ten moments which made Sachin Tendulkar, one of the best batsman in the history of Cricket.
Scoring A Century In 1999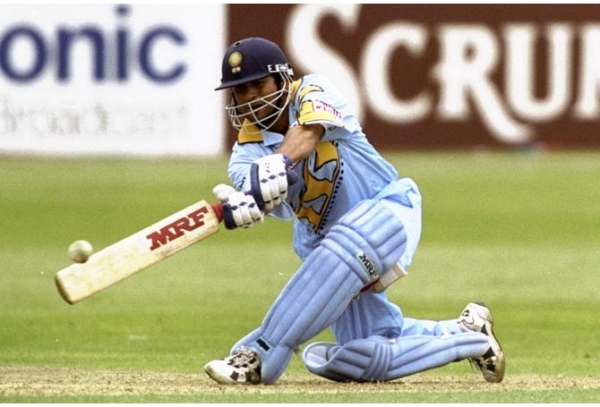 Sachin Tendulkar is a dedicated sportsman, and he proved it when he scored a century in 1999 World Cup while mourning for his father's death. After losing to England in Zimbabwe, the Indian Cricket Team needed to win the remaining matches. Sachin, who had to return home after his father passed away, came back to England and scored a 140. He performed exceedingly well, and he dedicated his performance to his father and his country,
India's Win In 2008 CB Series, Australia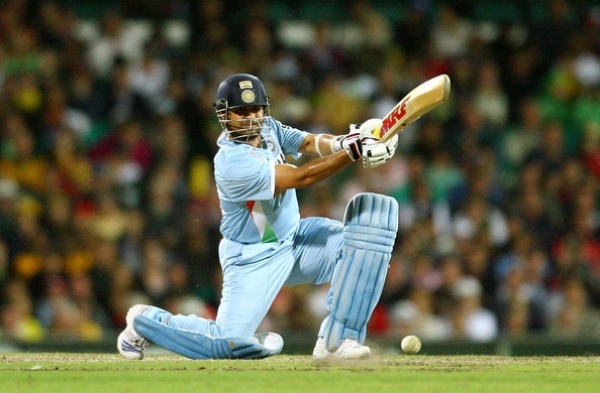 Mahindra Singh Dhoni and critics were leading the Indian Cricket Team were unsure about Tendulkar's performance. The captain chose young players and many thought that Tendulkar cannot match up to the expectation. But the 'God of Cricket' proved everyone wrong by scoring 117 not out in Sydney, during the 2008 CB series. He scored 91 in Brisbane and helped India to achieve victory. He could finally put a tape on the mouths of all his critics.
Back To Back Centuries In Sharjah, 1998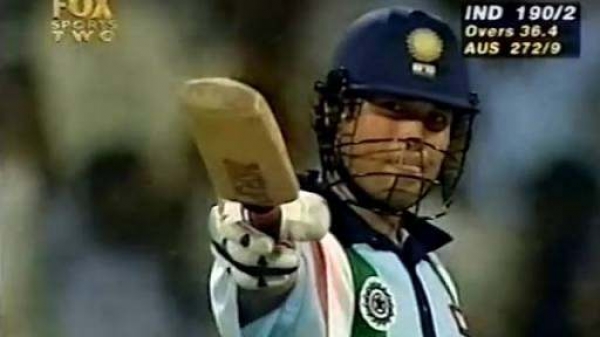 Sachin Tendulkar was everything for the Indian Cricket team during the 1990s. The Australian team was bamboozled as Tendulkar scored centuries back to back. Even though the weather was unfavorable, he was determined and put up a good fight single-handedly against the Aussies. His performance helped the Indian Cricket Team win the cup.
Production In 2008 World Cup Against Pakistan Cricket Team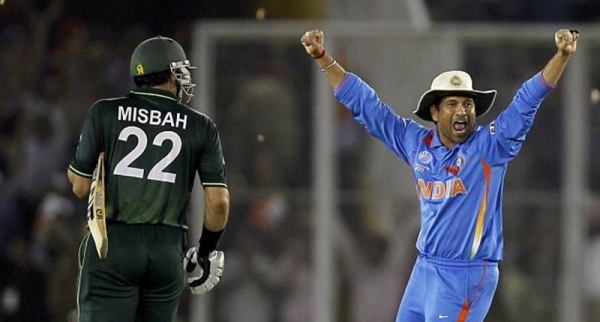 There has always been a lot of tension between the two countries, but this was the chance for India to score more than 273 to bring the cup home. Sachin Tendulkar came to rescue and scored 98. He gave a tough fight and even though he couldn't score a century, Tendulkar was successful in providing Shoaib Akhtar a run for his money.
Composed First Double Century In The History Of ODI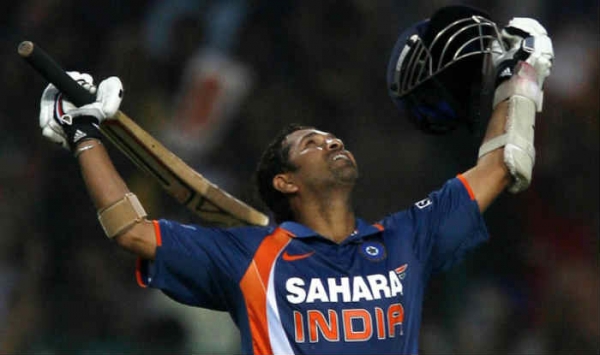 Sachin was the first one to score a double 100 in ODI held in Gwalior, and he did that at the age of 36. While cricketers retire at this age, he broke all age norms and was successful in setting an example. The bowlers of the South African Team had no chance to knock down this batsman.
Bowling In Hero Cup Semi-Final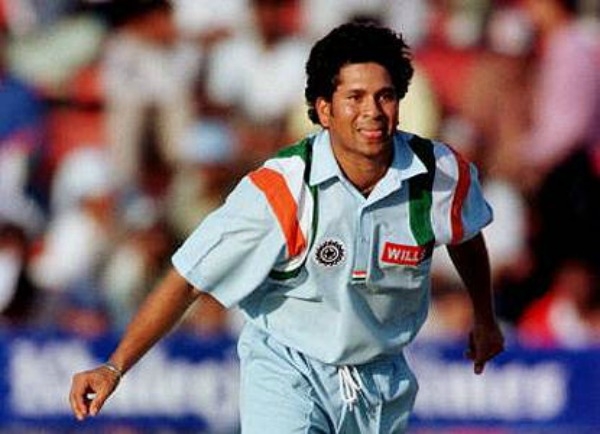 Though he is a renowned batsman, he took matters in his own hands and decided to bowl for the Indian Cricket Team. South Africa needed only a 6 to win but fell short of just two runs as Sachin cast his magic on the ground of Eden Gardens.
Asia Cup Match Against Bangladesh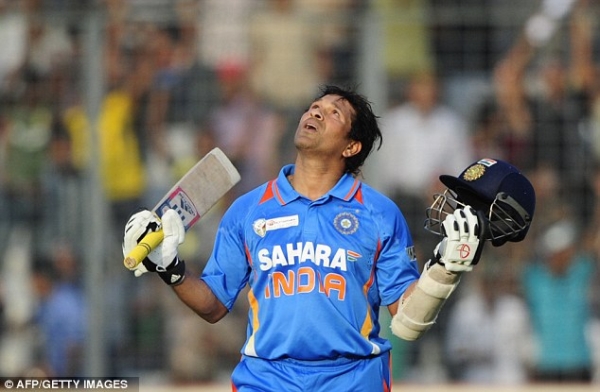 Sachin couldn't cross the three-figure score in the last couple of, and this was a significant setback for his career. But soon he scored a century against Bangladesh in the Asia Cup in March 2014. Even though Bangladesh won, Sachin was able to prove his merit.
First Cricketer To Score 10000 Runs In ODI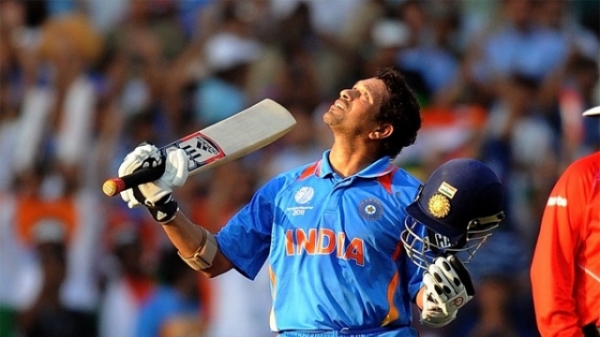 In 2001, Tendulkar broke the record as he scored 10000 runs against Australia at Indore. This added a feather to his cap and helped the Indian team to win the match.
Being Chaired By His Teammates At World Cup Tournament, Wankhade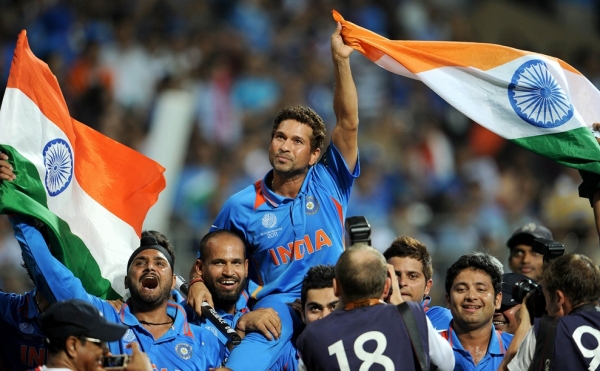 This was the last One day International Match for Sachin Tendulkar, and he was honored by all his teammates after the won the World Cup on their home soil, at Wankhede stadium. His teammates carried Tendulkar as a sign of respect and love.
Became Man Of The Match In World Cup Tournament, 2003
By scoring a whopping 637 runs, Sachin Tendulkar was honored as the man of the game at the end of the series. Even after a disappointing start of the Indian Cricket Team, he could guide them towards Victory.
Amazed yet? No wonder so many young talents still get motivated by his life! Sachin Tendulkar rules the hearts of millions even after he has retired. No one can match up to his legacy. Even today it is possible to see a massive crowd outside his residence in Mumbai.