On January 29th an official from the PNB filed a criminal complaint against 3 companies that were Solar Exports, Stellar Diamonds and Diamond R US with the Central Bureau of Investigation (CBI) from Mumbai. The report also had charges against three people including diamantaire Nirav Modi and his uncle Mehul Choksi, the managing director of Gitanjali Gems. According to the official the duo had defrauded the bank with a loss of 280 crores. Two junior employees at the Mumbai Punjab National Bank branch also were in on this crime. The employees helped them to get LOUs (Letter of undertaking) without having an approved credit limit or even maintain funds" on the margin". The CBI registered a preliminary case against all of them. On February 14th Punjab National Bank said they found unauthorized transactions which amounted to Rs. 11,300 crores from the Mumbai Branch. Soon after this, the CBI closed the Mumbai PNB Branch and the two employees were detained while others were questioned. Gokulnath Shetty and Manoj Kharat have been suspected of giving fraudulent loans to the jeweler Nirav Modi along with his uncle Mehul Choksi, chairperson of Gitanjali.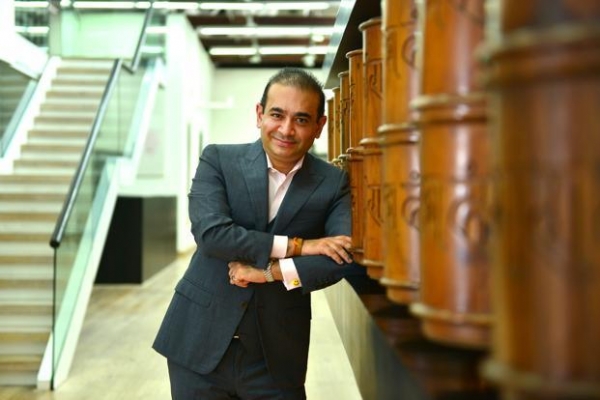 According to PNB, in the statement they issued they said,"A series of meetings were held with representatives of Nirav Modi group and Gitanjali Group at Delhi & Mumbai to impress upon them to pay the amount. They were also directed to provide all necessary documents as per law to ensure that the imports are bonafide trade transactions,"
CEO of the Punjab National Bank Sunil Mehta also clarified the matter, he said, "The amount is big. But we will have the capacities to bring it back to normalcy, maybe within six months,"
On Saturday the police ordered a 14-day custody for all the three accused until the 3rd of March while suspending passports of Nirav Modi and his uncle.
Stay tuned for more updates.