India signed a pact with Oman that allows the military vessels to use the Duqm port and dry dock. The port is located close to Chabahar port in Iran and Gwadar port in Pakistan. India is helping to develop the Chabahar port and Beijing is helping the development of Gwadar port.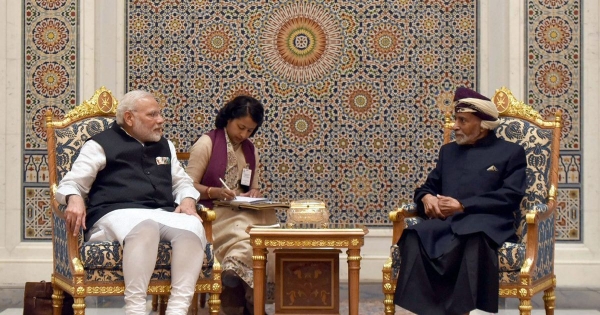 The Duqm port is on the southeastern coast of Oman which has an opening into the Arabian Sea and Indian Ocean. It is a strategic port for India because of the Chabahar port in Iran. In an attempt to open a trade route to Afghanistan and Central Asia, India is helping to develop the Chabahar port. This port is crucial for India because Pakistan does not allow India to send goods to Afghanistan and Iran. Apart from that, it will also act as a counter to the Gwadar port in Pakistan which China is developing.
Prime Minister Narendra Modi was on a visit to Oman for two days and he signed an annexure to the MOU on Military Corporation with Sultan of Oman Qaboos bin Said. The MOU allows access to the dry dock and Duqm port available to Indian military vessels. With this agreement, India will be able to counter China in the Indian Ocean. Further, India and Oman discussed counter terrorism and bilateral defence ties. The MOU on Military cooperation which was signed in 2005 and renewed in 2016 gave them the framework to strengthen bilateral defence ties. Both the countries are satisfied with the signing of an annexure to the existing MOU on Military Corporation. Modi stated that he admires the efforts taken by Oman to diversify the economy and welcomed the invitation to Indian companies in order to invest into various sectors of Oman's Special Economic Zones which includes Duqm. The two countries also discussed food security, education and energy related subjects.