The most awaited wedding of the two lovebirds Deepika and Ranveer is scheduled on 14th and 15th November, 2018. It will be one of the most star-studded weddings the industry has seen, owing to their large friend's group in Bollywood. And everyone is excited and inquisitive to know all about the venue, who's wearing what and where, the guest list, the performers, everything. Let's take a sneak peek into the details of this grand wedding.
You Might Also Like: Prabhas to romance with Deepika Padukone
There is no doubt that they both are the most loved couple in Bollywood, and even before the wedding was announced everyone was wishing for this wedding to happen soon and rumors were all around. But now that the rumors have been put to rest, what is more interesting is to explore into the various details of the event. As per a Mumbai Mirror report, Deepika and Ranveer will tie the knots in Italy. They have decided to marry at Lake Como which is a prime location in Italy, where many famous celebrities have hosted their wedding. This spectacular resort will witness both Sindhi and Sound Indian rituals during the wedding ceremony. It will be a variation in customs, traditions and rituals but as they say, love is all that matters. It is speculated that 4 days of celebration and ceremonies will take place starting from 12 November up to 16 November.
As per the reports Sabyasachi Mukherjee shall be the designer for the wedding Apparels. The report by Mumbai Mirror stated "A Delhi-based wedding planner has been roped in for the shaadi which will be preceded by the sangeet on November 13," To make all the friends and family a part of their celebrations the adorable couple will be hosting two wedding receptions in India - Mumbai and Bengaluru - respectively.
As per a Hindustan Times report, the wedding will be an elegant yet relatively small event with only closed family and friends but Sanjay Leela Bhansali, Arjun Kapoor and Karan Johar are also expected to be a part of it. It was also added that to maintain the privacy and security, no cell phones will be allowed at the wedding venue.
The official declaration of the wedding was given via a joint statement on social media that read "With the blessings of our families, it gives us immense joy in sharing that our wedding is set to take place on the 14th and 15th November, 2018. We thank you for all the love you have showered upon us over the years and seek your blessings as we embark on this incredible journey of love, loyalty friendship and togetherness." Thereafter the fans and loved ones have flooded the internet with their blessings and love. There was no mention of the venue in the declaration though.
Clash of Dates with Priyanka Chopra's Wedding -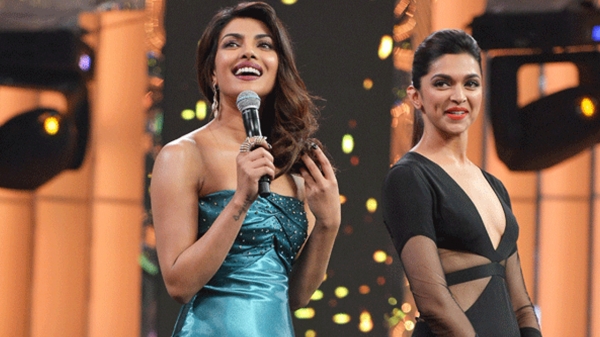 A Filmfare report states that the Mumbai reception will be held in the Grand Hyatt on December 1. It said "Soon after they return from Italy, Ranveer and Deepika will be hosting a lavish wedding reception for all their industry friends in Mumbai on December 1. Grand Hyatt has been picked as the reception venue and everyone from Bollywood is expected to be present."
This seems to be a tough call for many of the mutual friends of Deepika, Ranveer and Priyanka Chopra as the wedding date of Priyanka Chopra and Nick Jonas is on December 2. Priyanka Chopra is supposed to be hosting her wedding in Jodhpur's Umaid Bhavan Palace. Hence there may be a clash of events of some really famous celebrities in the Bollywood industry.
You Might Also Like: Prabhas to romance with Deepika Padukone