Why he is and will always be a soulful Marvel
"Only Gulzar and Jagjit Singh are true singers, what we have today is shor "- Virendra, a tea seller
"I listen to his songs whenever I am studying- Jagjit Singh is my favourite" – Nida Arif, Student
"I cook best food with Jagjit Singh' songs playing in the background- Anju J, housewife"
Jagjit Singh still rules over many hearts through his songs, bhajans, ghazals and poetry. Whether it was his mesmerizing voice in tum ko dekha toh khyal aya or his hotho ko chu lo tum-- his art and voice has been immortalised.
No artist can ever achieve what Jagjit Singh was able to-
His songs appeal to every generation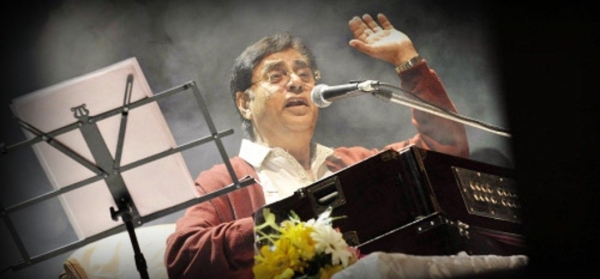 Old or young, Jagjit Singh can make everyone swoon. From first love to heart break his songs are enchanting. No singer can ever recreate his magic.
From Bhajans to hymns to love songs he explored every dimension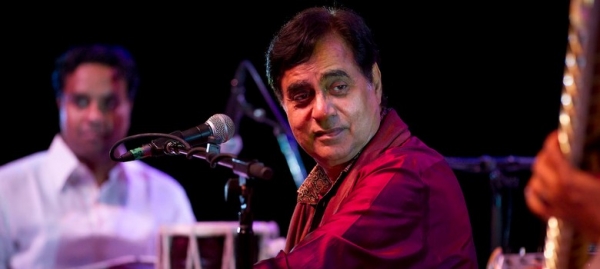 Hoshwaalo ko khabar kya, Tum itna jo muskura rahe ho, Koi Fariyaad, Chitti na Sandesh, Hotho ko chu lo tum, Hazaron Khwaishe Aisi, Hey Ram, Jai Hanuman, Jai Jai Sai Ram the list seems endless. Jagjit Singh has mastered every music field. Nobody will ever be able to compete with that.
Emphasised on Lyrics as well as music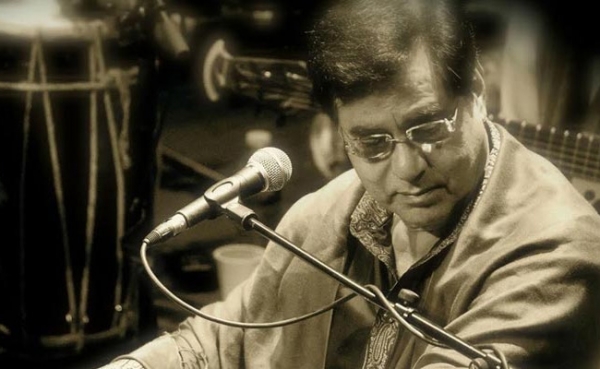 All his songs were meaningful and expressive. Today most artists try to mimic his style but fail miserably. It's a true saying that Legends are born only once.
Began his career from scratch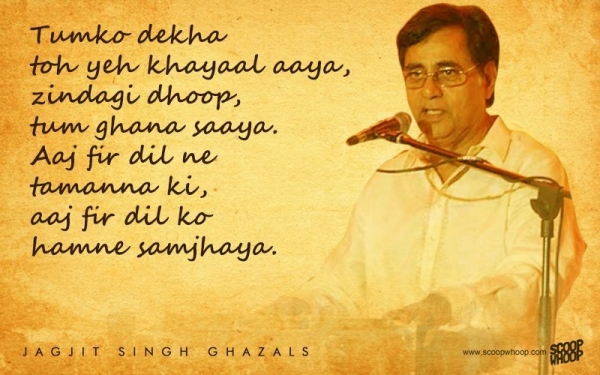 He obtained an arts degree from DAV College in Jallandhar. He started singing and composing assignments at All India Radio's (AIR) Jallandhar station. As a child, Jagjit Singh faced many financial setbacks. He went against his family wishes to fulfil his dreams.
Gained success despite all hurdles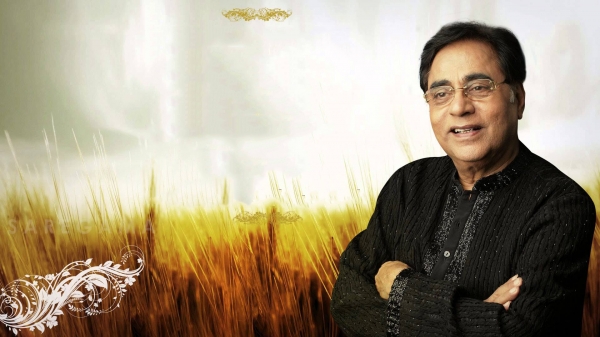 He lost his son in a car accident and had a troubled marriage life, there were ups and downs in his professional life as well but despite all the problems, he established himself as a leading singer.
Today we are grateful to his masterpieces- they have added harmony and melody in our lives. He has truly won the world- "jag jeet"