The popular reality show of Colors Bigg Boss 11 has the same concept like the previous one of the commoners and the celebrities. When the show had to begin many of the fans were excited about the contestant entering the show. One of the contestant of Bigg Boss Sapna Chaudhary has entered the house as a commoner. Although Sapna is quite a preeminent dancer and a singer in Haryana. She revealed a eye-catchy incident of her life on the premieres with Salman Khan.
She mentioned about a suicide attempt of her life. This past incident brought an old suicide note which is going viral on internet. Sapna Chaudhary was 12 years old when she lost her father. Due to financial dearth she began with the singing and dancing profession. The suicide letter reads out as she is proud to be an independent figure. She has opened up in the letter about the person who harasses her and she wants that he should be punished for it. Her main concern was that her mother's health was too disbalanced that disturbed her a lot.
The reason behind Sapna's depression was some people discoursed vulgar about the profession and did not accept such profession in the society. Furthermore, two cases were registered against her for violating the sentiments of Dalit community during her performance.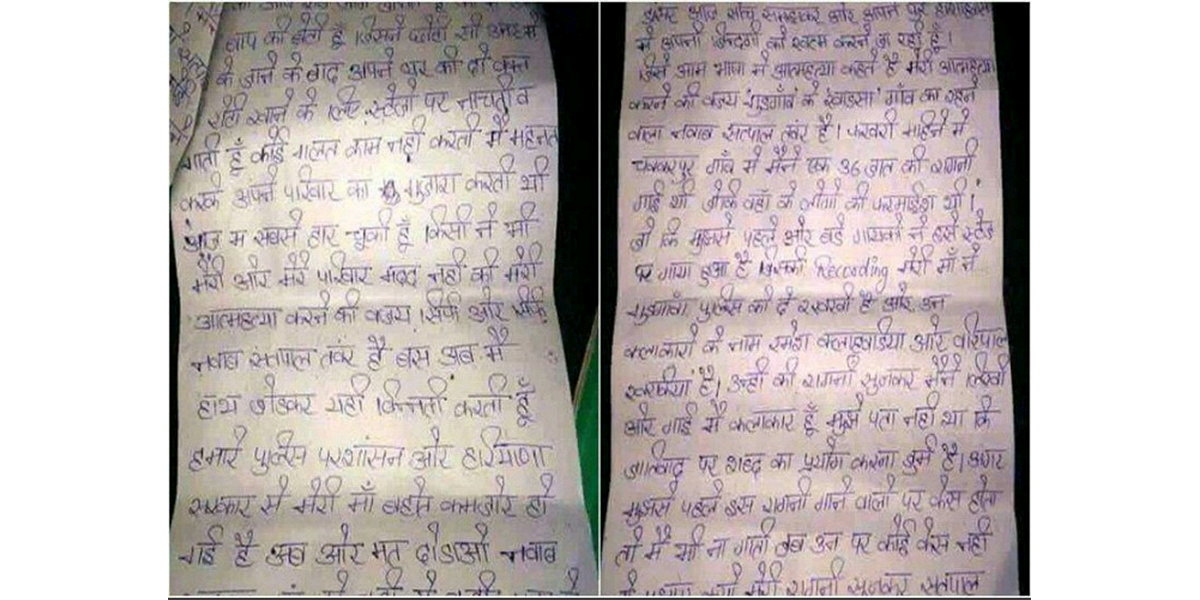 "I am in this profession to earn a livelihood…The reason for my step is only and only Satpal Tanwar. With folded hands I appeal to those in the Haryana Cabinet to not trouble my mother after this and ensure the strictest possible punishment for Tanwar," she has mentioned this in her note. Satpal is the person who filed case against Sapna to Haryana Police for hurting the sentiments of Dalit Community.
In the last few episodes Sapna seems to be a strong women who stand by her points. She had told Salman Khan during the premiere episode. "A lot has been changed now. That time I used to get bothered a lot about what others talked about me but now I don't care. I don't even listen to them," But meanwhile, there has been a fight with Arshi Khan in which Arshi Khan taunts Sapna for her presssion as ''naachne wali'' to which Sapna replies '' haan hun mai naachne wali''. The padosi Mehzabin and also some of the other contestant stood by her in this fight. Lets see what more spices comes in this Bigg Boss season 11.
More power to you Sapna !