Top 10 Hollywood Movies To Watch In 2023
1. John Wick Chapter 4
One of the standout films in our compilation of the top 10 Hollywood movies of 2023 is "John Wick: Chapter 4," featuring the iconic Keanu Reeves in the lead role. This cinematic masterpiece graced theaters this year, garnering an overwhelmingly positive response from both film critics and enthusiastic audiences alike. Helmed by the talented director Chad Stahelski, this movie falls squarely within the action-crime thriller genre.
In "John Wick: Chapter 4," the central characters include Keanu Reeves reprising his role as John Wick, the legendary assassin, Donnie Yen, and Ian McShane. The plot revolves around John Wick's relentless quest to dismantle The High Table, a formidable criminal syndicate. However, before Wick can secure his long-awaited freedom, he must confront a formidable new adversary with potent global connections. This adversary deploys forces that cunningly transform former allies into treacherous foes, making for a thrilling and suspenseful storyline.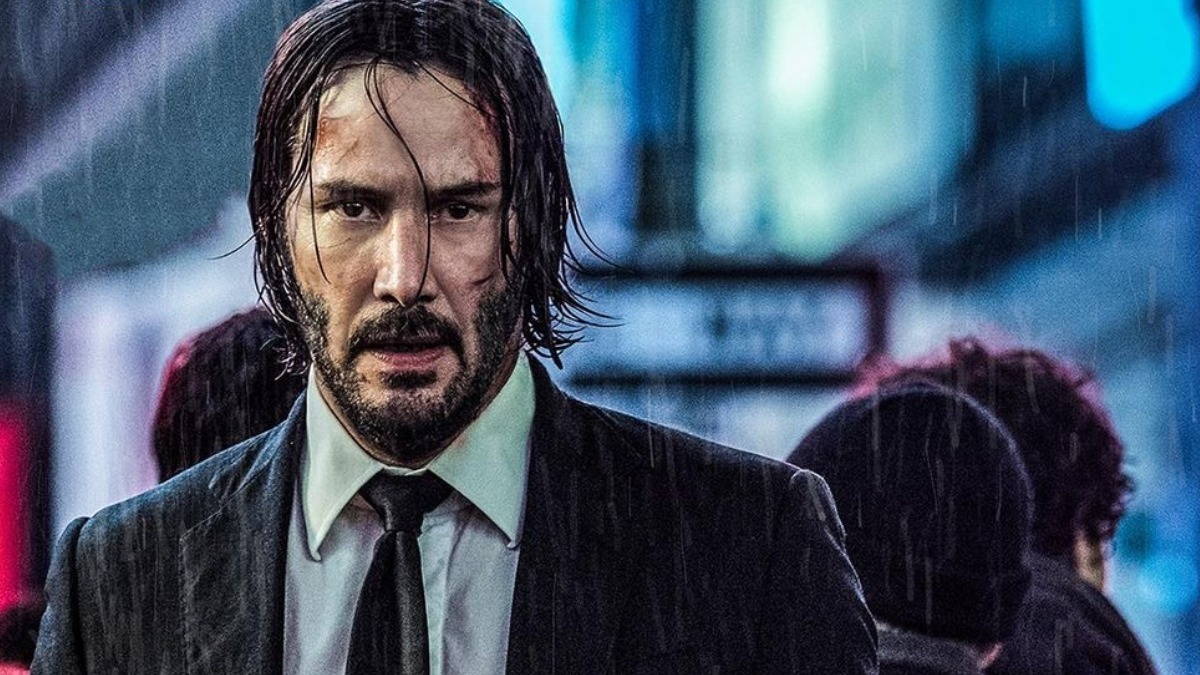 2. Guardians Of Galaxy Vol 3
In the realm of Top 10 Hollywood Movies for 2023, "Guardians of the Galaxy Vol. 3" stands as a remarkable addition. This blockbuster is a creation of Marvel Studios and has been distributed by the renowned Walt Disney Studios Motion Pictures. Drawing inspiration from Marvel's beloved "Guardians of the Galaxy" comics, the film was both written and directed by the talented James Gunn.
The star-studded cast includes Chris Pratt, Chukwudi Iwuji, Bradley Cooper, and many others who bring their characters to life in spectacular fashion. Within the storyline, our intrepid Guardians embark on a critical mission, their objective being to safeguard Rocket (played by Cooper) from the formidable threat of the High Evolutionary, portrayed by Iwuji.
Notably, "Guardians of the Galaxy Vol. 3" has achieved significant financial success, ranking as the third highest-grossing film of 2023 among the "Top 10 Hollywood Movies," amassing a staggering $673.1 million in global box office earnings. This impressive feat has been complemented by a wave of positive reviews from both discerning critics and captivated audiences alike.Ant-Man And the Wasp: Quantumania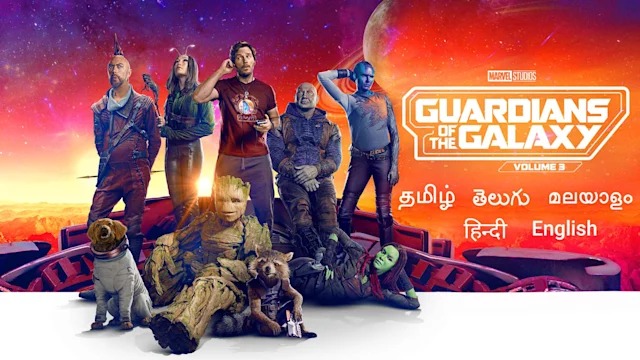 3. Fast X (Fast And Furious 10)
In our compilation of "Top 10 Hollywood Movies" for 2023, our latest addition is none other than "Fast X," colloquially known as "Fast & Furious 10." This high-octane action extravaganza is skillfully directed by Louis Leterrier, with a screenplay expertly crafted by Dan Mazeau and Justin Lin.
At the heart of this adrenaline-pumping spectacle are the formidable talents of Jason Statham, Michelle Rodriguez, and Vin Diesel, each breathing life into their respective lead roles. The film's gripping narrative centers on Dom, who finds himself in a harrowing predicament, compelled to fiercely defend his cherished family against the relentless vengeance of Dante Reyes. Reyes, driven by the tragic loss of his family's wealth and his father, emerges as a formidable adversary, setting the stage for an epic clash of titans.
While "Fast X" elicited a range of critical responses, with some praising Jason Momoa's captivating performance, it also faced scrutiny for its script. Nevertheless, the movie has solidified its position as the seventh highest-grossing film of 2023 among the "Top 10 Hollywood Movies," amassing an impressive $377 million in global box office earnings.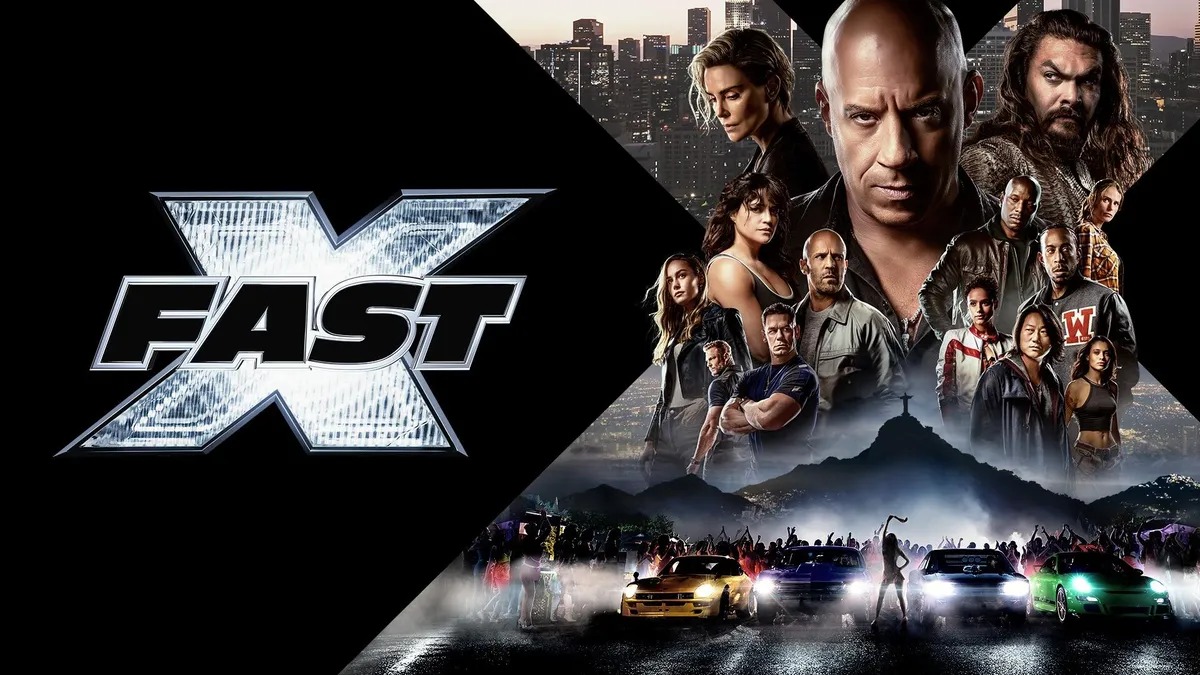 4. Dungeons & Dragons: Honor Among Thieves
Our next highlight immerses us in the captivating realm of "Dungeons & Dragons: Honour Among Thieves," a standout among the "Top 10 Hollywood Movies" of 2023. This imaginative fantasy heist comedy is brought to life through the skilled direction of Jonathan Goldstein and John Francis Daley.
The film assembles an ensemble cast of notable talents, featuring the likes of Hugh Grant, Regé-Jean Page, Justice Smith, Michelle Rodriguez, Sophia Lillis, and Chris Pine. Each actor contributes their unique flair to the rich narrative tapestry. Within the movie's fantastical storyline, we encounter a charismatic thief and an unlikely group of adventurers embarking on a heroic quest to recover a stolen artifact. However, their grand mission takes an unexpected twist when they cross paths with adversaries who prove to be more formidable than they ever anticipated.
"Dungeons & Dragons: Honour Among Thieves" has not only enchanted audiences but also achieved substantial financial success, amassing an impressive sum of over $207 million in global box office earnings.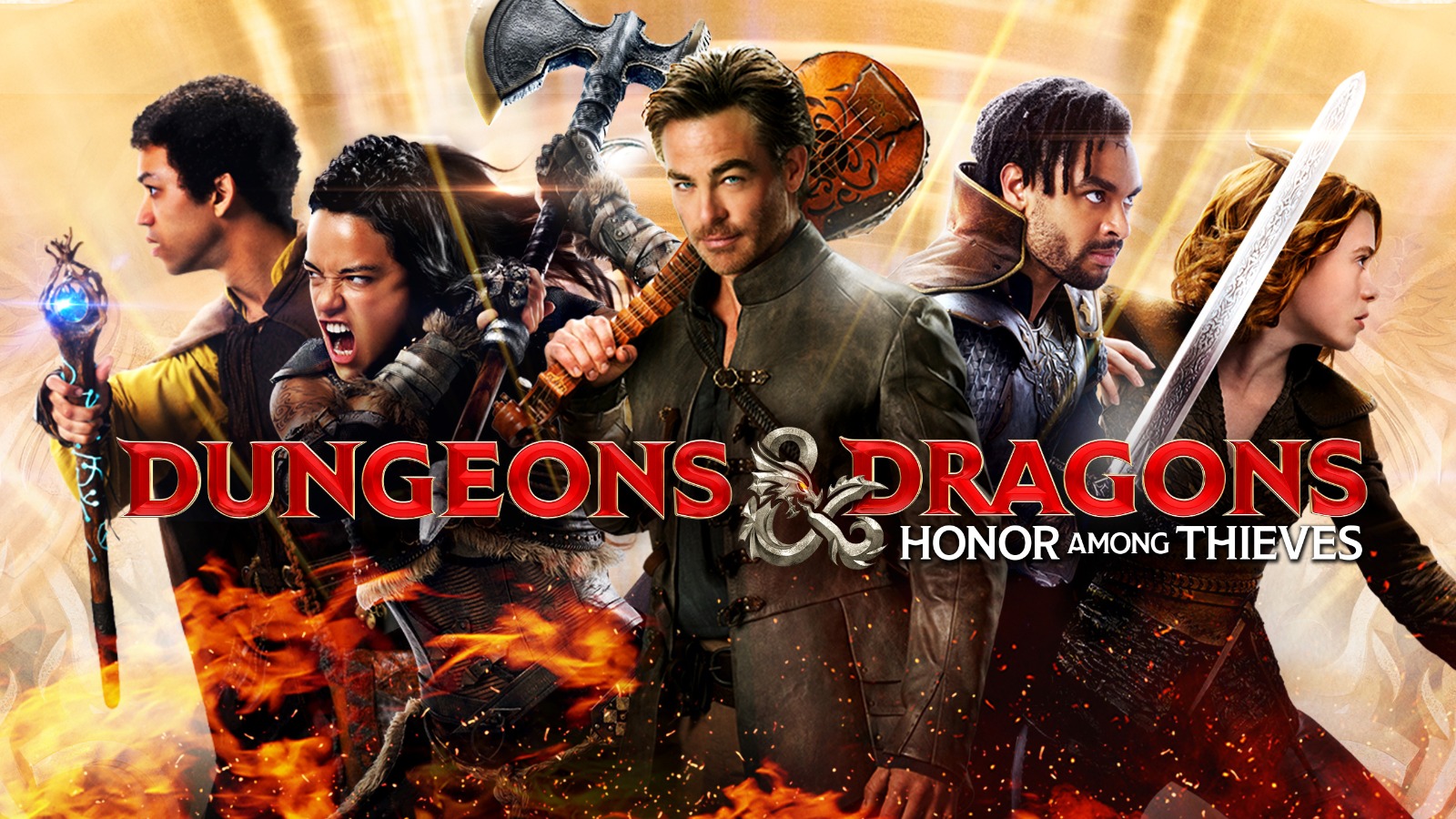 5. The Little Mermaid
In the enchanting world of "Top 10 Hollywood Movies," the spotlight shines brightly on "The Little Mermaid," a captivating film expertly guided by director Rob Marshall and penned by David Magee. This cinematic gem brings to life a live-action adaptation of Disney's beloved 1989 animated classic, uniting the creative forces of Walt Disney Pictures, Lucamar Productions, and Marc Platt Productions.
Stepping into the mesmerizing title role is the talented Halle Bailey, accompanied by a gifted ensemble cast, including Melissa McCarthy and Jonah Hauer-King. "The Little Mermaid" plunges viewers into the spellbinding tale of Ariel, a mermaid princess whose insatiable curiosity draws her to the world of humans. In a daring and fateful decision, Ariel strikes a pact with the cunning sea witch Ursula, sacrificing her voice for the opportunity to walk on land. This bold move is driven by her fervent desire to capture the heart of Prince Eric, whom she valiantly saved from a treacherous shipwreck.
Critics and audiences alike have heaped praise upon the exceptional performances of the cast and the enchanting musical sequences that grace this cinematic masterpiece. "The Little Mermaid" continues to weave its spell, captivating and beguiling viewers while paying homage to its animated predecessor. Simultaneously, it forges a fresh and magical experience, ensuring its enduring appeal for new generations of moviegoers within the esteemed realm of "Top 10 Hollywood Movies."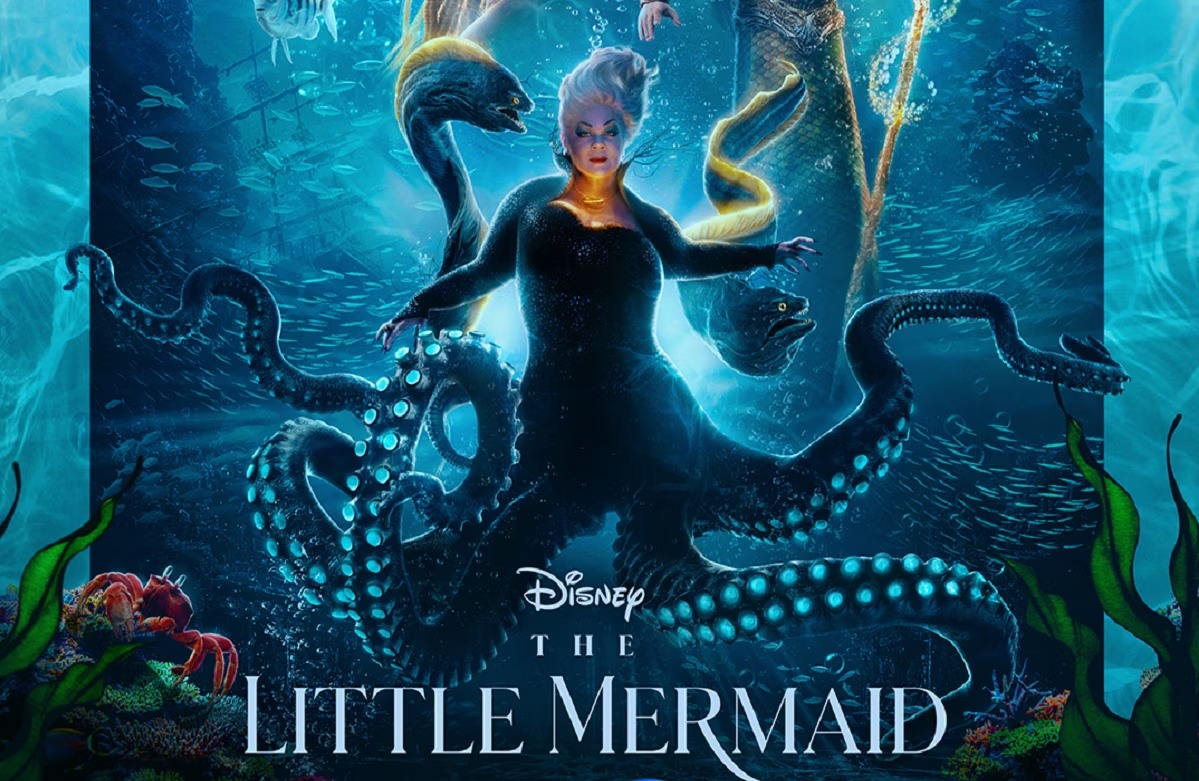 6. Oppenheimer
Next on our list of "Top 10 Hollywood Movies" is the highly anticipated biographical thriller, Oppenheimer. This cinematic tour de force is both written and directed by the visionary Christopher Nolan, promising to make an indelible mark on the world of cinema.
Derived from the acclaimed 2005 novel "American Prometheus" penned by Kai Bird and Martin J. Sherwin, "Oppenheimer" assembles an ensemble cast of exceptional talent. At the forefront is the gifted Cillian Murphy, who shares the screen with acclaimed actors such as Emily Blunt, Matt Damon, and many other luminaries. "Oppenheimer" embarks on a captivating journey through the life and career of theoretical physicist J. Robert Oppenheimer.
At the core of the narrative lies Oppenheimer's pivotal role in overseeing the Los Alamos Laboratory during World War II, a momentous chapter in the Manhattan Project. His profound contributions to the development of the atomic bomb loom large, shaping the course of history. Christopher Nolan's cinematic prowess is poised to breathe life into this remarkable story, offering audiences a deeply compelling and immersive experience that delves into the complex life and enduring legacy of J. Robert Oppenheimer within the realm of "Top 10 Hollywood Movies."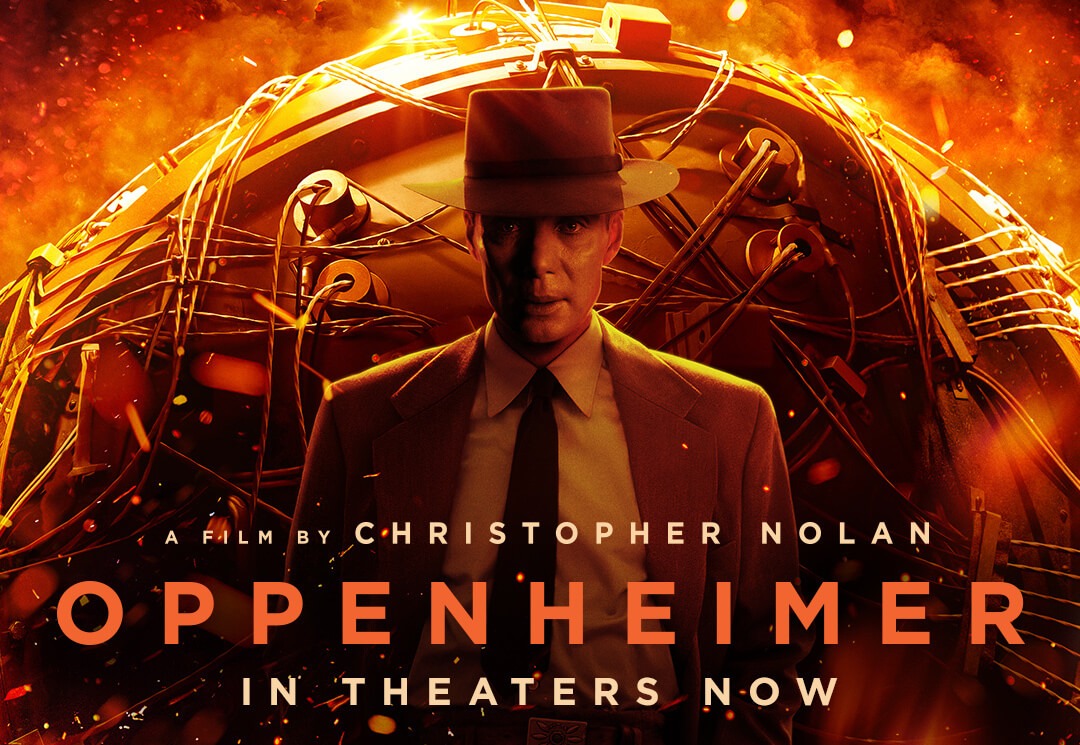 7. Dune: Part two
Our next feature on the list of "Top 10 Hollywood Movies" is the highly anticipated "Dune: Part Two," an epic science fiction film that promises to captivate audiences. Helmed by the accomplished director Denis Villeneuve, who has also contributed to the screenplay alongside Jon Spaihts, this cinematic spectacle is eagerly awaited.
"Dune: Part Two" serves as the thrilling sequel to the 2021 adaptation of Frank Herbert's iconic 1965 novel, "Dune." The film reunites us with the key characters, with Timothée Chalamet, Zendaya, and Rebecca Ferguson reprising their pivotal roles.
The narrative continues to follow the epic journey of Paul Atreides as he reconnects with Chani and the Fremen, embarking on a quest for vengeance against those responsible for his family's tragic fate. Simultaneously, he grapples with the weight of foreknowledge, striving to avert a grim future that only he can foresee.
Warner Bros. Pictures has set the stage for the release of "Dune: Part Two," which is scheduled to grace the silver screen on November 3, 2023. This continuation of the "Dune" saga holds the promise of delivering another cinematic masterpiece that will captivate and enthrall audiences worldwide, firmly establishing its place among the "Top 10 Hollywood Movies."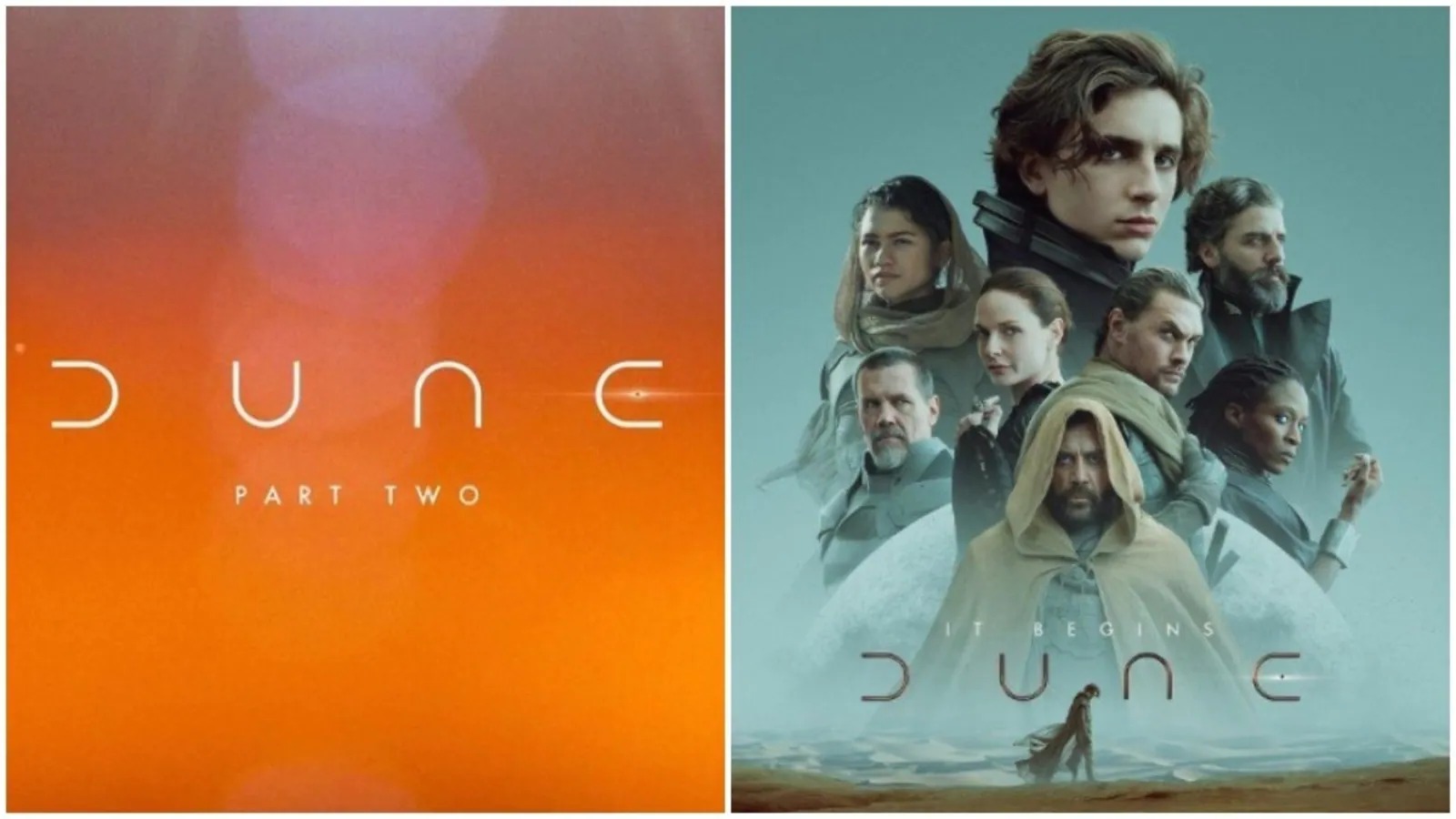 8. Mission Impossible 7
In our lineup of "Top 10 Hollywood Movies," we have the highly anticipated action thriller spy film, "Mission: Impossible – Dead Reckoning." This thrilling installment is helmed by Christopher McQuarrie, who co-wrote the screenplay alongside Erik Jendresen. It marks the seventh chapter in the iconic Mission: Impossible franchise, continuing the gripping narrative established in "Mission: Impossible: Fallout," released in 2018.
The film features an all-star cast that includes Tom Cruise, Hayley Atwell, and Ving Rhames, each bringing their exceptional talents to portray essential characters. The narrative unfolds as Ethan Hunt and his elite IMF team embark on a high-stakes mission, tasked with tracking down a perilous weapon and ensuring it doesn't fall into the wrong hands.
"Mission: Impossible – Dead Reckoning" promises an adrenaline-fueled cinematic experience, replete with intrigue, heart-pounding action, and the trademark suspense that fans have come to adore from this beloved franchise. As the IMF team races against time and formidable adversaries, the movie is poised to deliver an enthralling and edge-of-your-seat adventure, solidifying its place among the "Top 10 Hollywood Movies."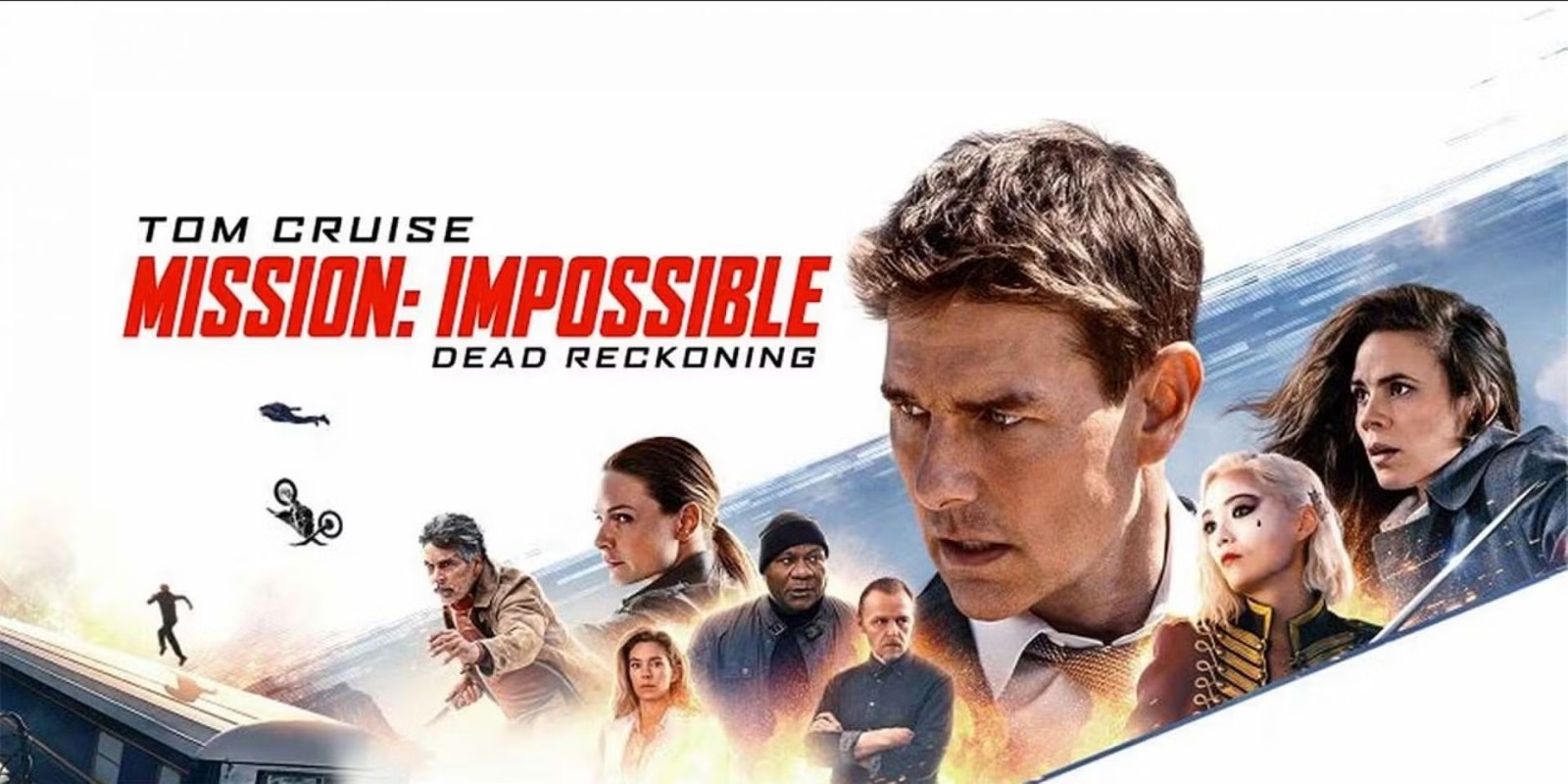 9. Ant Man And The Wasp: Quantumania
The Ant-Man and the Wasp: Quantumania" takes its place on our list of "Top 10 Hollywood Movies." In this superhero extravaganza, Paul Rudd and Evangeline Lilly step into the spotlight as the main characters. Released in 2023, this film draws its inspiration from a Marvel Comics character and represents the latest installment in the Ant-Man series.
Marvel Studios is the creative force behind this sequel, following the successes of "Ant-Man" (2015) and "Ant-Man and the Wasp" (2018). The talented Peyton Reed took the director's chair, with a script crafted by Jeff Loveness, Stan Lee, and Larry Lieber.
Within the film's narrative, Scott Lang and Hope Van Dyne find themselves journeying into the enigmatic Quantum Realm, accompanied by Cassie, Scott's daughter, and Hope's parents. Their mission: to confront the formidable Kang the Conqueror.
This cinematic venture has achieved significant acclaim, amassing approximately $476 million in global box office earnings, firmly securing its place as the fifth highest-grossing movie of 2023 in the "Top 10 Hollywood Movies."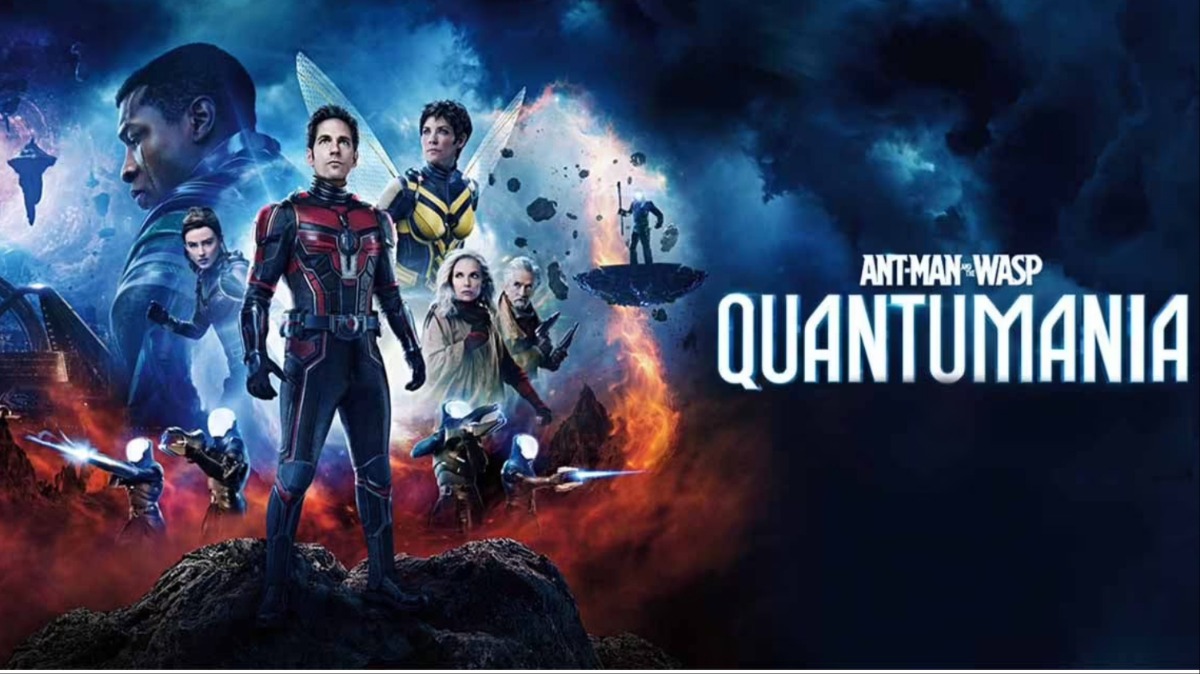 10. Aquaman And Lost Kingdom
Our final entry on the illustrious list of "Top 10 Hollywood Movies" for 2023 is none other than the eagerly anticipated "Aquaman and the Lost Kingdom." This thrilling superhero film immerses viewers in the captivating DC Comics universe, with a focus on the iconic character Aquaman.
Leading the ensemble cast is the charismatic Jason Momoa, reprising his iconic role as Arthur Curry, also known as Aquaman. Joining him are Amber Heard, Willem Dafoe, Temuera Morrison, Patrick Wilson, Dolph Lundgren, Yahya Abdul-Mateen II, and Nicole Kidman, each contributing their exceptional talents to bring this James Wan-directed cinematic masterpiece to life. The screenplay, expertly crafted by David Leslie Johnson-McGoldrick, promises to deliver an engaging and thrilling narrative.
In this thrilling installment, Aquaman is propelled into action as he races against the clock to save Atlantis from impending destruction. An ancient and formidable power has been unleashed, posing a grave threat to the underwater kingdom. Scheduled for release on December 20, 2023, "Aquaman and the Lost Kingdom" is poised to offer a cinematic experience that fans have eagerly awaited, securing its place in the "Top 10 Hollywood Movies."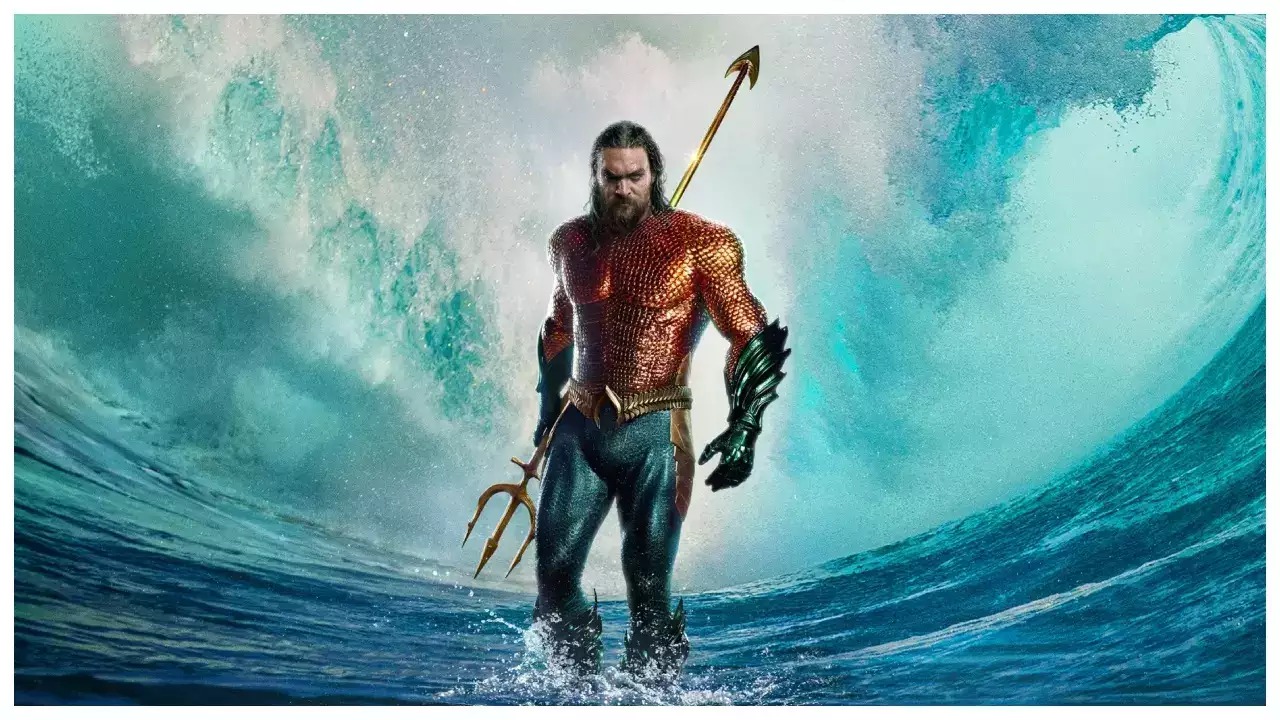 Also Read- Ajay Devgn Starrer Son Of Sardaar 2 To Start Filming In Summer 2024