In this devoted follow-up to Gadar, Sunny Deol Tara Singh goes to Pakistan once more with his loud gaddi. Given that driver Anil Sharma tries to find a moderate ground, it is not as controversial as the original. It could be that the sociopolitical climate outside the theatre has changed from when the first film was released in 2001 to something far more dramatic and loud. Nevertheless, it's a good thing Sharma hasn't been as jingoistic. Preceding the Bangladesh War, it discusses letting go of the divisive legacy of Partition. Rather than target specific religions, he takes a hard stance against people who exploit religion to forward their twisted political agenda. The issue is that Sharma only encounters these individuals internationally. On this side of the split, where are Ashraf Alis and Hamid Iqbals, the antagonists of the most recent edition, represented?
The sad thing is that it lacks the original's poignancy. Despite its hateful politics, Gadar's central plot revolved around a sweet romance between Tara and Sakina (Ameesha Patel), which was perfectly complemented by Uttam Singh's soundtrack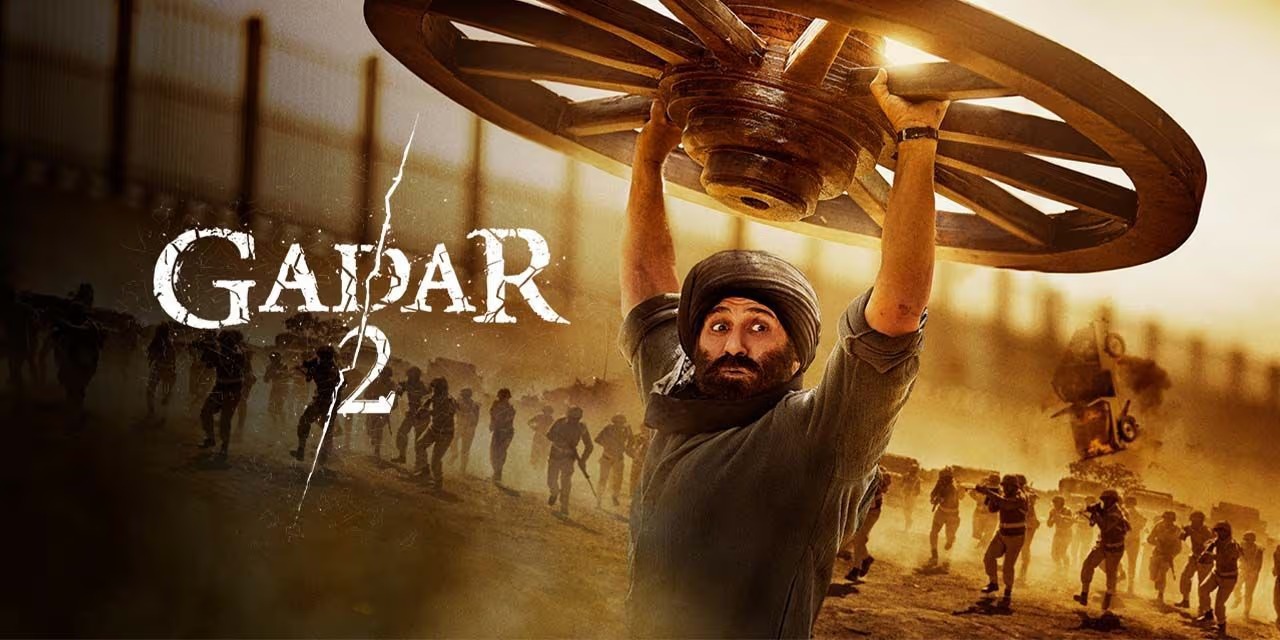 This time, Tara comes to the adjoining country to get his kid Jeete (Utkarsh Sharma), but the emotional spark is extinguished. The plan is to simply return Tara, the one-man army, to Pakistan and let him and the viewers go crazy. The path is fabricated, and the sentimental bulwark is insufficient to propel the deed.
Still, few could portray a wounded spirit with the intensity that Sunny could. Again, he crushes the opposition by himself, honesty shining in his eyes and a hammer in his hands. I wish Sharma had provided him with more humorous and weighty scenarios to work with. The "zindabad" and hand pump scenes are reprised by Tara, although the sequel lacks many memorable and unique moments. The hand pump sequence had a very raw quality, but we can tell where Tara is coming from when she lifts the wheel in this picture since shlokas are playing in the background. Although we are aware that Sunny's battle scenes follow an inherent logic, the climax action fails even that litmus test. It's just sloppy writing.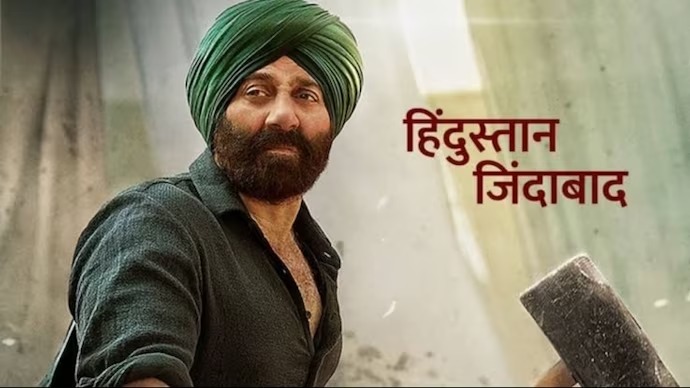 The film fails to highlight Amrish Puri remarkable performance, since he tied Sunny in the vicious competition, but Manish Wadhwa makes a striking impression as the cruel general whose hatred for Hindus and Hindustan stems from a personal tragedy during the Partition.
Although Utkarsh gets enough of screen time to establish himself and add a romantic touch to the action, he mostly functions as Tara's satellite. Ameesha was born for melodrama, and she convincingly portrays the mother and wife with teary eyes here as well. The issue is that after the first film debuted, she hasn't really expanded her repertoire of fresh ideas. As a result, Sakeena ends up becoming a one-note character who asks for sympathy instead of giving it.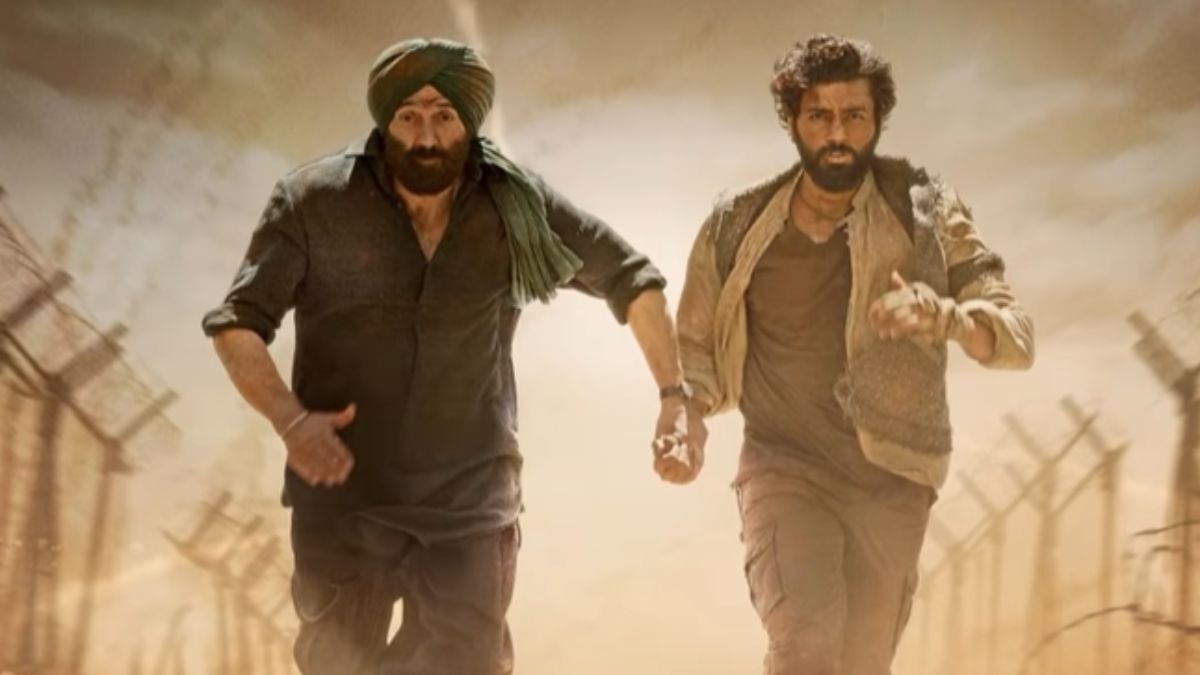 Anand Bakshi's words and Uttam Singh's music served as the original's lifeblood. Although Sayeed Quadri and Mithoon did not let us down in this instance, they were still unable to equal "Udja Kale Kanwa's" charm. Although "Chal Tere Ishq Main" stands out and gives Utkarsh and newcomer Simrat Kaur some cushioning to create a romantic foundations for the action to take a leap, this prem katha was unable to appeal to either the melody-minded or the murderous souls. There in between, Tara twinkles.