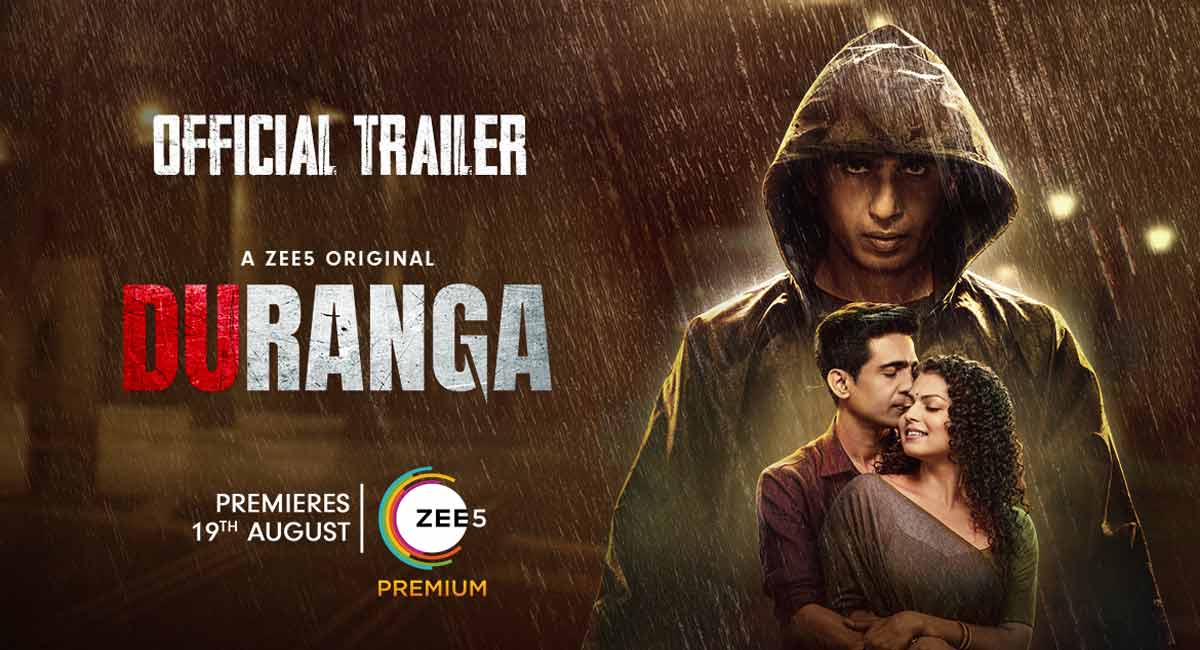 The popularity of all things Korean is at an all-time high, including in India, today but that was not the reason behind making Duranga, an official adaptation of the hit K-drama Flower of Evil, says Gulshan Devaiah.
The actor said Duranga is a "localised" romantic thriller show where the characters from the original 2020 series have been reinterpreted according to Indian milieu. Earlier this year, it was reported that Something in the Rain, the popular K-drama starring Son Ye-jin and Jung Hae-in, is also set for an Indian remake. According to Devaiah, he was only interested in the script of Duranga and Sammit, his character. "I didn't think that they are following a trend or are trying to do something different with it. They said about not following the original source material to a T but they wanted it to have a life of its own.
"The pacing, interpretation and certain plot points will be the same but all the characters have been reinterpreted according to the culture," the 44-year-old told PTI in an interview. The Badhaai Do! star said he consciously didn't watch Flower of Evil as he wanted to have his own take on the character.
Check out Duranga trailer here:
"I told Goldie Behl I won't watch the original show. I had some ideas and I shared them with the directors and Goldie, and they seemed to like them. It (Duranga) seemed like a good idea for me from both craft and career point of view." However, Devaiah said there is pressure to satisfy the viewers who have watched and liked the Korean series.
"I hope our interpretation of the characters are also not influenced. But there is that pressure also from the people who have watched the original show. They like it for a certain reason and there is always a pressure when people are fans of yours," he added.In Duranga, Sammit is described as the perfect man who cooks, spends time at home and is a sculptor, but he is hiding a twisted past from his wife Ira, a super cop.
Also Read: Criminal Justice 3 Trailer Out, Pankaj Tripathi To Solve New Case Where Brother Is Accused Of Sister's Murder