Backed by established production houses, directors, and actors, these stories signal a brand new era of Punjabi cinema The history of Punjabi cinema is a chequered one. From devotional classics like 'Dukh Bhanjan Tera Naam'(1974) and 'Sawa Lakh Se Ek Ladaun' (1976) to National Award winning classics like 'Chann Pardesi' (1981) and 'Marhi Da Deewa' (1989) to all-time hits like, 'Carry On Jatta', 'Chal Mera Putt', 'Chaar Sahibzaade' and 'Shadaa', the industry has seen tremendous highs and also scores of forgettable films. This year, 'Chann Pardesi,' which raised the bar for Punjabi cinema over 40 years ago, was re-mastered for a worldwide release and was also screened at the UK Asian Film Festival. This was indicative of the tremendous love and emotion Punjabi films continue to evoke.
To raise the bar, even more, young filmmakers and producers are now creating cinema that can break regional and language barriers and go global. Here is our pick of the forthcoming films in 2022 that are all set to do so and must not be missed.
1. Jind Mahi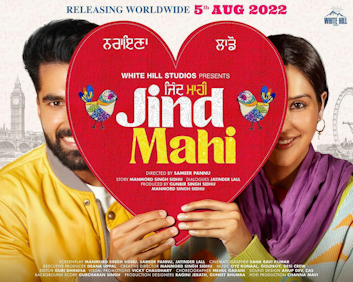 While a romantic song, 'Shiddat' sung by Gurnaam Bhullar and shot in the beautiful locales of London continues to melt hearts on YouTube, fans wait breathlessly to see the film that features this hit. 'Jind Mahi' is a romantic drama directed by Sameer Pannu and stars Sonam Bajwa, Ajay Sarkaria, and Gurnaam Bhullar in lead roles. Sonam plays a free-spirited young woman whose life collides with that of Harry (Ajay Sarkaria) but as a one-sided love begins to bloom, there is another angle to this story that complicates everything. The film promises stunning foreign locales, great comedy, and a heart-warming love story. It has made it to the big screens today.
2. Laung Laachi 2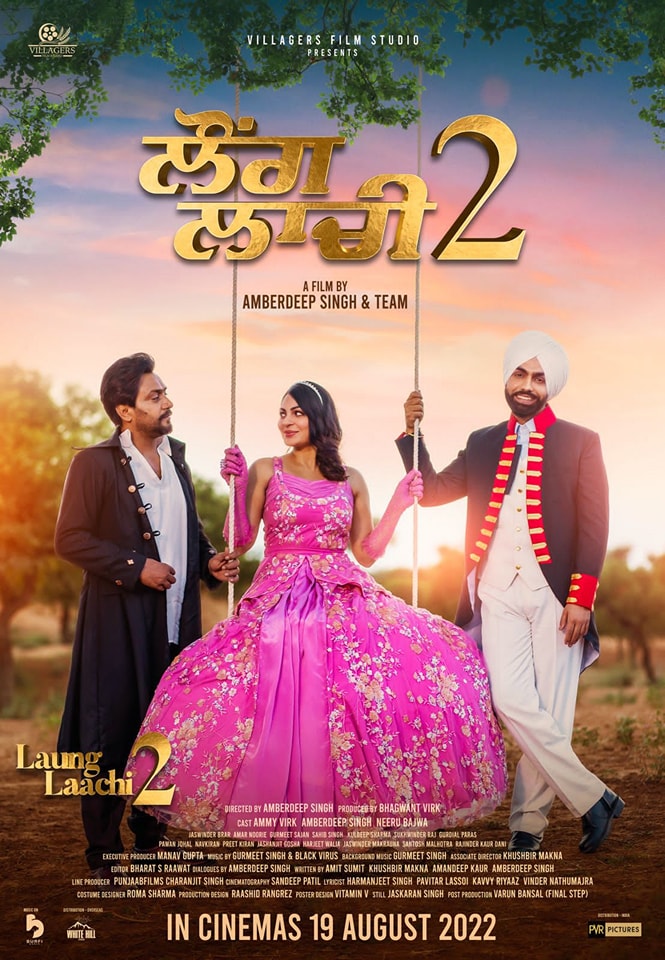 'Laung Laachi 2' is the sequel to the 2018 romantic drama, 'Laung Laachi', and will hit the silver screen on August 19. The film will repeat the star cast of Amberdeep Singh, Neeru Bajwa, and Ammy Virk. Amar Noori and Jaswinder Bhalla will also join them in the sequel. The movie has been written and directed by Amberdeep Singh. The first movie depicted how a couple played by Ambardeep Singh (Mehnga) and Neeru Bajwa (Laachi), after their initial honeymoon period part ways due to some misunderstandings and reunite later. The title track of 'Laung Laachi' went on to ga
er over one billion views on YouTube.
3. Yaar Mera Titliaan Warga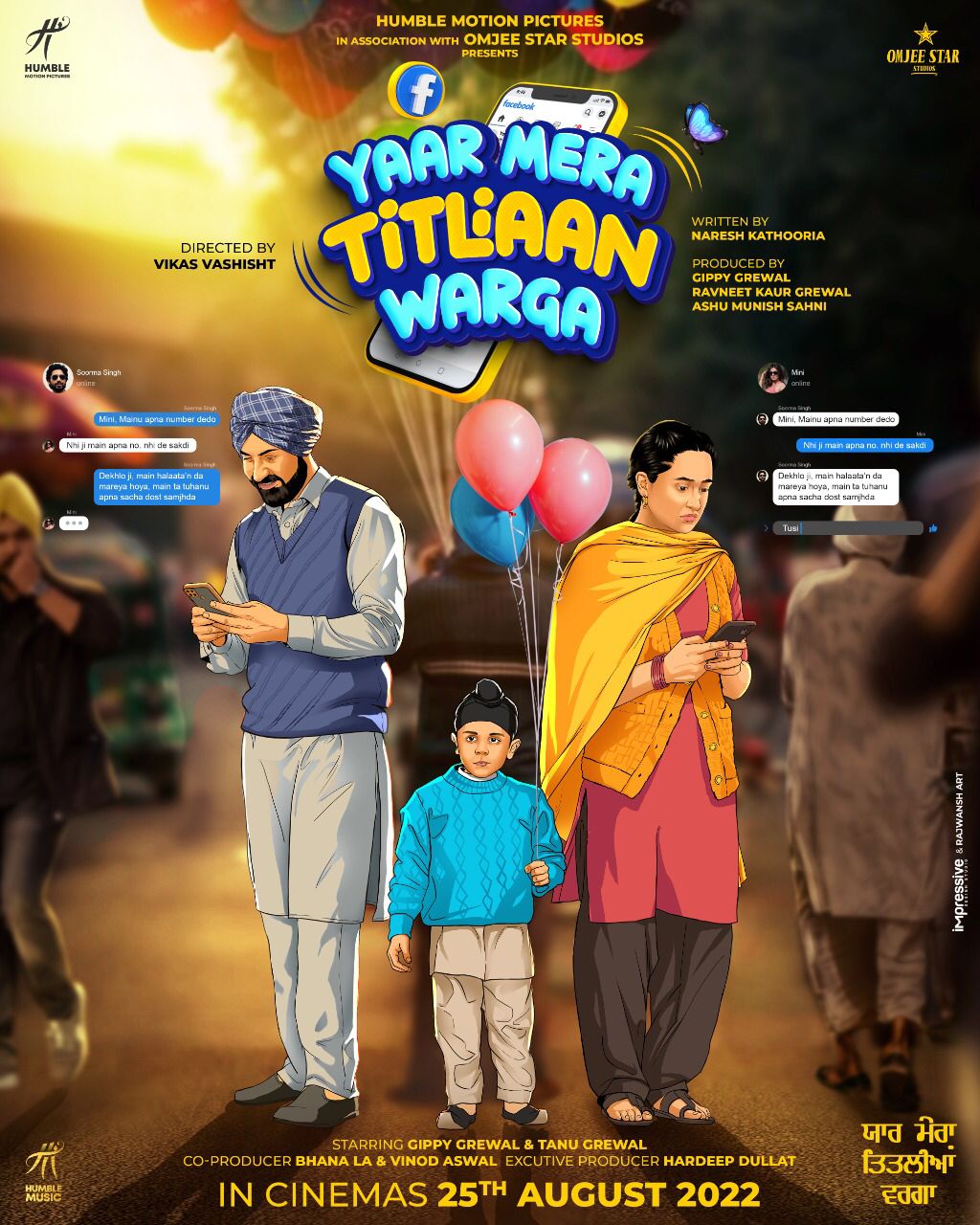 Helmed by the debutant director Vikas Vashisht, 'Yaar Mera Titliaan Warga' will be released on September 2. Singer-Actor Gippy Grewal and Tanu Grewal will play the lead roles along with Karamjit Anmol and Raj Dhaliwal. The movie revolves around a couple who create fake Facebook Ids to relieve their marital boredom of six years but eventually befriend each other on social media and promises to be a fun take on love in the time of virtual relationships.
4. Welcome Bhua Ji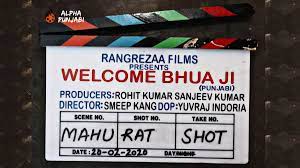 Smeep Kang Productions, Rangrezaa Films, and Omjee Group are all set to release their comedy, 'Welcome Bhua Ji' in theatres on September 2. The movie is headlined by Binnu Dhillion, Nirmal Rishi, and Poppy Jabbal and is directed by Smeep Kang. The film is a family entertainer and promises to be a rib-tickling situational comedy packed with crackling wit and uproarious one-liners. Fans are also looking forward to another comical turn by Binnu Dhillon who came into prominence with hits like 'Carry On Jatta', 'Sirphire', 'Raula Pai Gaya', 'Vekh Baraatan Challiyan', and many more.
​5. Oye Makhna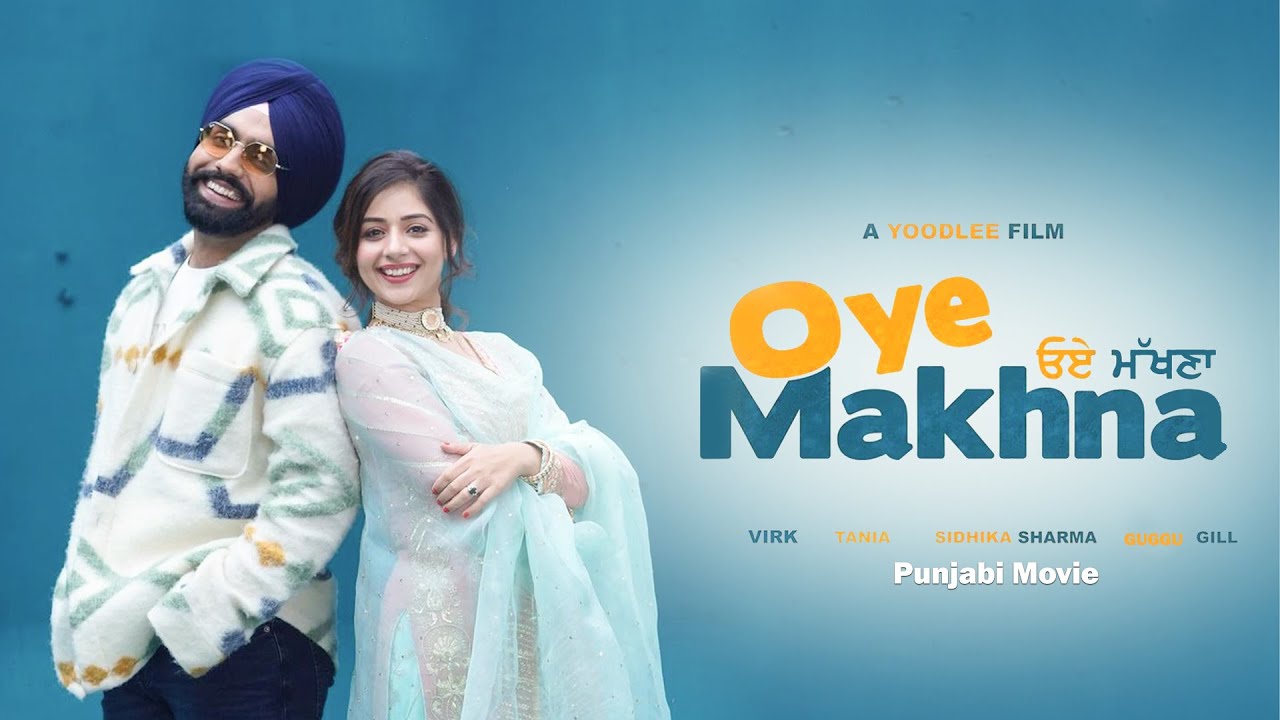 This is a rom-com that will once again portray the magical chemistry of Ammy Virk and Tania after their hits 'Qismat', 'Sufna' and 'Qismat 2'. All set to be released on November 4, 'Oye Makhna' is helmed by Simrerjit Singh, the man behind superhits like 'Angrej' and 'Nikka Zaildar'. The film also stars Guggu Gill and Sidhika Sharma. The film promises to explore all shades of love and human relationships and is expected to be a big hit. The director who has collaborated with Ammy before has hinted that this film will portray him in an absolutely different avatar.
Also Read: Chhalla Mud Ke Nahi Aaya: Karamjit Anmol Drops Huge Hint About Upcoming Film